Office Hours

Tuesday, September 10, 2013 from 9:00 AM to 12:30 PM (PDT)
Event Details
Office Hours is a collection of experts across the various fields (legal, finance, marketing, technology, HR, sales, management, etc) that drive successful entrepreneurship by making themselves available for one-on-one consultation.
DeveloperTown has asked a number of the people we rely on in the community (our "Partners") to make themselves available to our clients and others in the Indianapolis startup community on a quarterly basis to help with strategic questions relating to your business. The goal is to create a forum where you can bounce ideas off an expert in a given discipline, ask for help in solving a specific problem, or get insight into what "the next big challenge" will be as you grow your business.
Office Hours is for people who have started a technology related business, or are actively in the processes of getting their business off the ground. It is not for people who are thinking of starting a business. Office Hours is open to anyone in the startup community moving forward with an idea.
Once you signup, you will be contacted by someone at DeveloperTown to help you schedule your one-on-one meetings with our Partners. Please note that available time slots are limited for all of our partners, so reservations are on a first-come first-serve basis.
AGENDA
8:30: Networking + coffee and bagels
9:00: Presentation: Know your Flow by Austin Lehman 
10:00 to 12:30: One-on-One meetings with our Office Hour partners
One-on-one meetings come in two sizes: 30 minutes and 60 minutes. In a 30-minute session, the expectation is that you have general questions or are simply looking for an overview of the discipline area. In a 60-minute session, the expectation is that you want to go deep on a problem. It would not be out of the question to provide background information for your meeting in advance of the event.
30-Minute Sessions
30-Minute sessions are great for an introduction to a discipline area or a Partner. All of the Office Hours Partners are going to be prepared to give you a high-level overview of their discipline area and the types of things they can help you with. In some cases, this may be as simple as an overview and a couple of book recommendations. The Office Hours Partner may ask about where you are with your business, and focus your discovery process on specific topics tailored to the types of issues you're most likely to face.
Schedule a 30-minute session if:
you want the 101 overview for a discipline;
you want to share a current strategy or work artifact with them for general feedback, but not an in-depth review;
you have questions on a specific area in their discipline, but don't really feel it warrants a full hour of time;
or if you just want to meet a particular Partner just to get to know them and their background a bit better.
60-Minute Sessions
60-Minute sessions are great if you have a specific problem you're trying to solve. Think of them as focused working sessions. It should not be uncommon to share materials in advance of a working session to ensure the Office Hour Partner you're working with has time in advance to prepare. Also, don't be surprised if they ask you to do some homework before sitting down with them. They may ask you to come prepared with some specific items as well.
Schedule a 60-minute session if:
you have a specific problem you want to solve; you have something you want reviewed, but you want more than casual feedback - you want the brutal facts and insight;
you have nuanced questions relating to a topic within their discipline and the conventional wisdom on the topic misses the mark for your specific business;
or if you want some help road-mapping some specific objectives for yourself as an entrepreneur so you can track your personal growth.
OFFICE HOURS PARTNERS

Nick Carter, AddressTwo

Expertise: Sales
Nick Carter is the creator and president of AddressTwo, a software company that provides small businesses with tools and processes to manage their sales and marketing. Starting his first business at the age of 16, Nick is truly an entrepreneur at heart. Born as a farm boy, Nick has a rich heritage in entrepreneurship and a firm understanding of hard work. Nick is the author of "Unfunded," which teaches entrepreneurs to start a business without seeking venture capital. He has recruited, trained, and managed large sales teams, ran a sought-after creative agency, and is now leading his once-small startup on a nation-wide expansion.
Kevin Hitchen, Ryan Flynn, & Brandon Smith, Localstake
Expertise: Venture Capital
Localstake is an Indy-based, online marketplace that helps growing businesses raise capital. Businesses use the Localstake platform to complete their entire capital raise-- from receiving advisory on how to structure their investment pitch to the transferring the funds from interested investors.
Localstake's founders, Kevin, Brandon, and Ryan, come from backgrounds in investment banking and investment management. They can help you think through your company's capital structure and navigate the complex decisions of how to raise capital, when to raise capital, and what type of capital to raise.
Mark Thacker, Propelis Consulting
Expertise: Sales
Mark Thacker is the President of Propelis Consulting; a firm specializing in outsourcing sales leadership and helping business build their sales infrastructure to optimize sales. Each of our clients wants their sales organization to be better, but they often lack the experience, time and resources to do so. We build all the tools needed – then we find and hire the right salespeople and develop the appropriate sales infrastructure for each company. We create the tools that organizations need to effectively manage their sales team.
Mark has a 29-year history of sales leadership and success in varied industries. He has led sales organizations that range from start-up to $800 million annually. Mark holds a Master of Business Administration (MBA) degree and a Bachelor of Science Degree in Business Administration from Butler University.
Peter Ritz, B2B CFO ®
Expertise: Finance / Accounting
Pete is an energetic, broad-based financial professional with nearly 35 years of experience and a history of leadership and excellence. As a partner with the nation's largest CFO services firm Pete has a passion for helping to bring a business owner's vision to reality with integrity and transparency.
In his corporate career he served in a variety of management roles including CFO, Treasurer, Assistant Treasurer, Division Controller, Corporate Accounting Manger, and Audit Officer and public accounting. These roles were in private and public companies that ranged in size from start-up to Fortune 500. He now brings this experience to business owners to help them build their business to a higher level of success.
Dawn Lively, Tilson
Expertise: Human Relations
Dawn Lively is the Director of Client Services for Tilson, overseeing the Account Management, Human Resources, Benefits, and Payroll functions. She has been with Tilson since 2003, and has extensive experience in human resources; including work-site investigations, regulatory compliance, job descriptions, recruitment, creating and conducting training, and management and employee development. She also has consulting experience in policy and procedure development, employee surveys and developing internal and external compensation surveys.
Prior to joining Tilson, Dawn served in human resource generalist roles in industries including a third party management company for assisted living, nursing home, and home health entities, a consulting firm local government, a recruitment and contracting engineering firm.
Dawn received her Professional in Human Resources (PHR) Certification from the Human Resources Certification Institute (HRCI). She received her Master's in Business Administration (MBA) summa cum laude from Indiana Wesleyan University, following a Bachelor of Arts in human resources management summa cum laude with Honors College Distinction from Ball State University.
Jeanette Thebeau, Ex2 Partners
Expertise: Branding / Creative
Jeanette is a veteran venture coach, marketing consultant and former-CMO with a broad range of experience including work with numerous startups, as well as large corporate brands such as Brooks Sports, Disney, the Indiana Pacers, Coors Brewing Co., Pizza Hut and Taco Bell, among others.
Jeanette was the first employee of Seattle-based DRY Soda Co., where she played a significant role in raising $7 million in angel funding to launch the brand, and later grow it to become a national player among "better-for-you" sodas.
She is a frequent guest-speaker in the areas of entrepreneurial marketing and startup brand and business development, and a partner in consulting firm, Ex2 Partners, focusing on strategy and story-telling. Jeanette received her masters from Northwestern, was a popular guest-lecturer at the University of Washington's MBA program, and is currently an advisor to Butler University's MBA program.
Tom Walsh, Ice Miller LLP
Expertise: Legal
Tom Walsh is a partner at Ice Miller LLP. He advises entrepreneurial companies on a variety of legal issues, with a focus on information technology and business transactions. Tom has been named one of The Best Lawyers In America in the area of Information Technology Law each year from 2009-2013. He also is a patent attorney registered to practice before the U.S. Patent & Trademark Office.
Tom's practice has included advising entrepreneurial companies in the areas of cloud computing services, customer relationship management software and services, loan origination software and services, enterprise resource planning software and services, electronic medical records, clinical care, inventory management, and retirement management systems, along with many other lines of business. Prior to joining Ice Miller LLP, Tom worked in the Software Engineering Department at Raytheon Corporation where he served as project manager for a large database development project for a military customer.
Austin Lehman, Lehman's Terms
Expertise: Finance / Accounting
Lehman's Terms, Inc. was started by Austin Lehman to make finance understandable to small businesses and not-for-profits. We help them grow in a smart way and help them understand what the numbers mean and how the numbers can help in planning for the future.
Before starting Lehman's Terms, Austin worked at L.M. Henderson & Co., performing audits, tax work, and various consulting projects. Prior to that, Austin worked at Ernst & Young, performing audits of global companies.
Austin is a proud husband and father. He is actively involved at Trader's Point Christian Church, currently helping new members to connect to TPCC and find their passion and spiritual gifts. Austin enjoys all things sports. He coaches a 5th-6th grade CYO boys basketball team. He has won numerous fantasy football league titles, playing in his first league at age 12 and winning for the first time at age 14.
Jason Vasquez, DeveloperTown
Expertise: Technology - Infrastructure
Jason's background is comprised of a combination of software architecture and IT infrastructure. He has designed and built enterprise-scale software products for Fortune 500 companies as well as web and mobile applications for fast moving startups. Jason has experience with large-scale transitions to virtualization, including highly available servers, SAN and network infrastructure. For the past 3 years, he has been involved in designing and building a solid hosting infrastructure in the AWS cloud, composed of highly available server and database infrastructure and fully automated system configuration, applied using devops best practices.
In 2010 Jason co-founded DeveloperTown. Since it's founding, Jason has maintained primary responsibility surrounding DeveloperTown's hosted environment and cloud infrastructure. He is also the discipline lead for all development at DeveloperTown, including both web and mobile platforms. To date his team has delivered web and mobile solutions for over 70 organizations, both small and large.
Michael Cloran, DeveloperTown
Expertise: Venture Capital
Michael is the founding partner of DeveloperTown, whose experience lead him to the idea of creating a company focused on venture development, leveraging a pre-built technology stack for powering startups. Prior to DeveloperTown Michael has been a software developer and a serial entrepreneur involved in numerous startups, including – Quant Trading, a wall street bond trading software firm sold to Thomson, EnterAct, an innovative internet service company sold to 21st Century Telecom, Interactions which has raised $50M+ to transform the way companies like Apple Computer answer their phone, uFlavor dedicated bringing user sourcing to flavor, and Giggil devoted to helping not-for-profits benefit from recirculating valuable goods. Michael has a passion for finding a design for a startup unlocks profits while being elegantly easy to use.
Karen Casey, Right On Interactive
Expertise: Marketing / Social
Karen Casey is a business development manager at Right On Interactive. Right On Interactive is a customer lifecycle marketing company that helps companies win new business, keep current clients and grow the right relationships. She consults with companies to solve issues like:
Inaccurate reporting due to many different data systems
Difficulty in closing new business, because sales reps don't understanding who are the best prospects to call
Lack of upselling and cross selling current customers, because target lists by product purchase are hard to run
Not providing relevant, unique messaging to both prospects and customers
Karen decided to join Right On after spending the last three years at Lushin and Associates. She worked with business owners to bring confidence and clarity to the sales process. Much of her motivation to join Right On came from hearing business owners and sales reps frustrations of not knowing who to call on or struggling with when was the "right" time to call.
Karen began her career in sales and marketing with an automotive marketing company, Tri- Auto Enterprises. During her time with the company, Karen experienced success as she quickly built an impressive book of business consulting owners and general managers of car dealerships regarding how to effectively grow their businesses by utilizing marketing strategies. She was quickly promoted to Regional Account Director where she managed a 10 million dollar book of business and 8-10 sales reps. In this position Karen also had the responsibility to recruit, hire, onboard and train the company's sales force.

Chris Werling, Cornerstone Management Advisors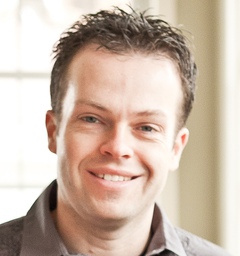 Expertise: Company Strategy 
Chris graduated from Rose-Hulman Institute of Technology with a Computer Engineering degree, where he also focused on pre-law and pre-med. He has over 15 years of senior executive and entrepreneurial experience, and 20 years of business & consulting experience. He possesses broad industry experience, knowledge, and vertical market contacts in the technology, medical, financial, and consumer goods industries, among others.

Chris has co-founded, led, and successfully sold two technology businesses over the last 15 years. One business was an Internet Security firm in Indianapolis that served the largest corporations in the Midwest, such as Anthem Insurance (WellPoint) & Lincoln Financial Group. That business was acquired in 2005 by FishNet Security, the leader in the Information Security industry. The other business was a software development, system integration, and management consulting firm that focused in the supply chain market. The firm had offices in Atlanta, Charlotte, Fort Wayne, and Orange County California, and did business in nearly all 50 states and many countries overseas, including Europe, Middle East, South America, Australia, & Asia. That business was acquired in 2011 by SCA.

Chris then started a non-profit 501(c)(3) firm to grow a management consulting team to serve larger non-profits to help them become more efficient and effective.

Most recently Chris moved back to Indianapolis from Atlanta and has been working with technology startups and small businesses to assist them in growing their business through things such as business planning, financial modeling, sales & marketing strategy, and fundraising. Chris has significant operations experience, but also much experience in sales & marketing and is a natural networker and connector.
OFFICE HOURS IP AGREEMENT
We have an intellectual property (IP) agreement for the DeveloperTown Office Hours event that we ask everyone to agree to. Think about this IP agreement as you prepare yourself to share your information or if you chose to share or distribute materials in advance.
By signing up for DeveloperTown Office Hours, you agree to the following:
All of the Partner participants in DeveloperTown Office Hours are chosen in part because they currently work professionally with startups and organizations in the areas for which they are offering advice. Any information shared is between you and the person(s) you share it with. However, this is based on a "handshake" trust. It's inappropriate to ask someone to sign an NDA at this event. If you need an NDA to disclose something, do not disclose it.
DeveloperTown Office Hours Partners are respected in the community at large and at their companies, but that does not mean they are representing their companies when they are giving you advice. If (at some point) there is a transition from volunteer coach to professional advisor – it will be an explicit shift and it will happen outside of DeveloperTown Office Hours. While you're at a DeveloperTown Office Hours event, you should understand that a Partner's views and advice are their own – not their companies.
Any materials shared in advance of the Office Hours meetings will be shared only with the person(s) you request we pass the information along to. If you prefer, you can setup secure access to your materials so you know explicitly who is accessing those documents. (Simple tools like Dropbox can help with this.) However, if you share something with us via upload or email, DeveloperTown accepts no responsibility past ensuring that information gets routed on to the appropriate contact(s) you request to share it with.
Most DeveloperTown Office Hours Partners do not work for DeveloperTown. They are not receiving any compensation. They are volunteering their time to help the startup community. Even the few who do work for DeveloperTown are volunteering their time out of passion for the topics covered. Please respect their time as if you were paying for it.
When & Where

DeveloperTown
5255 Winthrop Ave
Indianapolis, IN 46220


Tuesday, September 10, 2013 from 9:00 AM to 12:30 PM (PDT)
Add to my calendar
Organizer
DeveloperTown is a product design and development firm that breathes life into entrepreneurial ideas. Their stellar team of startup-ers and one-of-a-kind collaboration space create an environment where early-stage ventures thrive. Through expert entrepreneurship coaching and rock-solid product development, the DeveloperTown team has helped dozens of startups attack their market with confidence.