About this Event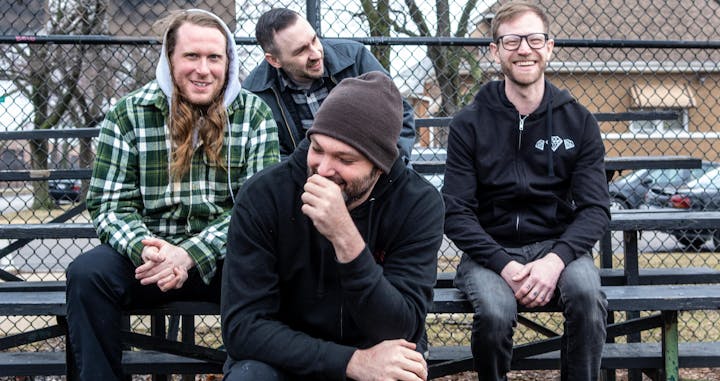 Off With Their Heads
Off With Their Heads announce details on their forthcoming album Be Good, set for release on August 16.
"All the other records were about moping around and feeling sorry for yourself," says frontman Ryan Young. "This one is less about feeling sorry for yourself and more about accepting how goddamn miserable you are."
Young and the band members—bassist Robbie Smartwood, guitarist John Polydoros, and new drummer Kyle Manning—holed up at The Hideaway in Minneapolis with additional recording at Pachyderm Studios, a mid-century mansion where Nirvana recorded In Utero, to make Be Good. Young produced the record himself, and it was the first time he enjoyed the process, or at least tolerated it. "I don't like how the old records sound, and I hate recording so much," he says. "You could just hear all the dumb shit on them where I was like, whatever, just let it go, I want to get out of here."
Forced acceptance is a big theme of Be Good, though it's a hard-learned one, often emerging in the form of primal screams in the band's trademark style of gruff-punk. "Hands up to the sky and shout at the top of your lungs, 'til the floor falls out!" Young yells on the title track, sounding somewhere between motivational speaker and hard-nosed therapist.
Much of the self-deprecation that defined the band's previous work has been adjusted. It was the years spent out of the van, developing a life at home in Chicago, that gave Young his newfound, slightly more positive perspective. "Not being on the road 250 days a year, actually trying to develop some sort of life outside of playing shows and drinking, you'd be surprised what that does," he says.
If ever there was a time for Ryan Young's distinct brand on cautious optimism, it's now. "The title is an answer to that question of what you're supposed to do now that the world is so awful and the climate of this stupid country is so shitty," he says. "Be good, be loud—that's sometimes all you can do, I guess, as cheesy as that sounds."
Artwork by Alex DiMatesa , @GraveMistakeRecords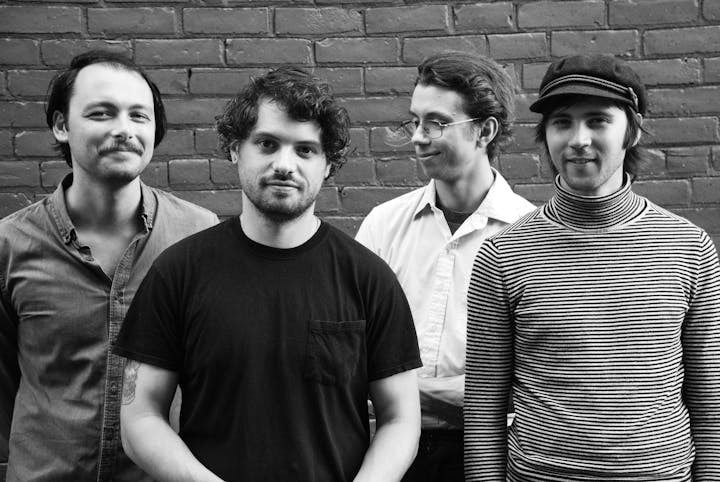 Single Mothers
"Combining scab-peeling punk with speak-shout vocals reminiscent of the Hold Steady, this band of townies from London, Ontario, ruthlessly skewers hypocrites, McSweeney's snobs, drunk assholes, and God, just to name a few." - Pitchfork
"The start-stop dynamics and serrated vocal hooks of London, Ontario's Single Mothers instantly remind one of the early 2000's, when At the Drive-In, the Blood Brothers, and other sorely missed bands combined math-rock, emo and hardcore into something so scarily close to pop, they couldn't help but implode." - Pitchfork
"It's a lesson in the power of punk, as the 52-second 'Womb' emphasizes: "Rock'n'roll is a sacrifice/So I let you take my body and I threw away my life".- NME
"Known for their explosive live show, unrelenting punk rock appeal and a palpable tension that seems to bleed into their music, this is a band with some serious brawn behind them" - Noisy/Vice
"Single Mothers is one of those bands you just have to see to believe. " - Exclaim
The Lost Riots
The Riots bring that early punk sound and snotty attitude. Winners of the "Best Punk" at the 2013 & 2014 Ct Music awards The Lost Riots have torn up the northeast with a blitz of shows, playing some one NYC's biggest venues and a slew of releases has made them one of the most sought after bands in the tri-state area. For fans of The Heartbreakers, Dead Boys, and Replacements.
Performers
Date and Time
Location
Refund Policy