Description
Off The Record is a Birmingham-based music meetup. The event is centered around making time to listening and appreciating music – specifically, an album in full.
This is our seventh event. It works something like this: people will arrive, grab food/drinks from the lovely bar and café, and then we'll sit back and listen to an entire album together, followed by a group chat about it – yep, a bit like a book club.
The theme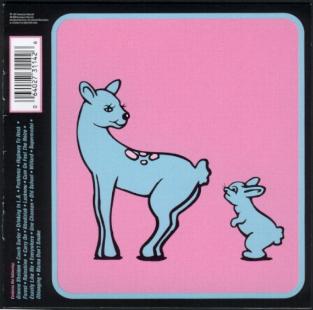 This event we'll be following the theme Genre Mashups – an album where we hear an artist experimenting with genres they don't normally use, covers in genre styles, or experimenting with a wide-ranging sound on one record.
The album we'll be listening to is Bran Van 3000's 1997 debut "Glee". You probably already know "Drinking In L.A" by the Canadian collective, but this record introduces their neo-soul/trip-hop sound across almost an hour (57:02) of music.
This time, our session will be curated by Matt Rose, a Birmingham-based music lover who says: "the whole album is a kaleidoscopic blend of pop, hip-hop, rock, folk and all sorts - most tracks blend more than one genre. After we've listened to it, people can suggest their own genre bending tracks."

We'll be listening to this record in full on the night, but wait, there's more! After we've heard the main album, it's over to anyone else who wants to play a single song that fits our theme: Genre Mashups. We're not too strict, but the idea is that you'll pick a song that matches the theme, introduce it to the rest of the group, and then we'll listen to it. If you have an example of an album or artist that mixes genres or experiments with strikingly different sounds, then bring it along to share. If it's on Spotify or you have it on a portable device, bring it along and you can tell everyone why you love the song (and the album).
What's this all about?
What's the point? Why not just listen to it beforehand? Well, half-listening to an album while you're grappling for a seat on the bus or pretending to work at your desk for the last hour of a Wednesday isn't the best way to make time for experiencing a record. We want to try to experiment with putting aside time to engage properly with an album, really devote half an hour or so to taking it in, then hearing what other people thought of it. And discovering new stuff that other people really love. That's the idea.
How much does it cost?
The event is free. The pub does good food so if you fancy some food while you're listening then you're in the right place. Cherry Reds has a brilliant beer selection and does teas and coffees too.