Description
Off The Record is a Birmingham-based music meetup. The event is centered around making time to listening and appreciating music – specifically, an album in full.
It works something like this: people will arrive, grab food/drinks from the lovely bar and café, and then we'll sit back and listen to an entire album together, followed by a group chat about it – yep, a bit like a book club.
The theme and album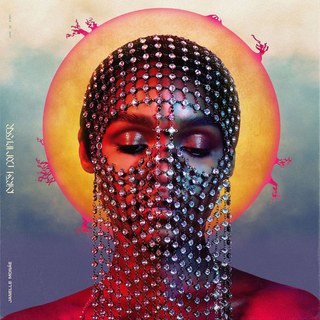 This month's album is a brand new release by Atlanta's finest R&B/afrofuturist: Janelle Monáe – "Dirty Computer" (2018).
Our theme is a slightly unusual one: "Trust the Algorithm". The music we'll be listening to on the night will be previously unheard by the person recommending it. Instead, they'll be choosing albums they've been recommended (whether electronically or otherwise) and having faith (or not) in the power of the algorithm to choose something they enjoy. We'll all experience the music together for the first time.
Our host this month is Off The Record founder Matt Andrews, who despite being a big Janelle Monáe fan, has yet to listen to "Dirty Computer". Trusting to the power of Spotify's recommendation engine, though, he'll hear it for the first time on Tuesday night.
After the main album is done, it's over to you. Search through your music library for that one album you've never got around to listening to yet and pick a song at random to share on the night. Check out your Spotify "Discover Weekly" and pick out a song you've never heard. If you're feeling particularly daring, type in a search term at random and choose the first interesting-looking song that comes up. Tonight is all about experimentation and trusting (or mistrusting) computers (dirty or otherwise).
---
What's this all about?
What's the point? Why not just listen to it beforehand? Well, half-listening to an album while you're grappling for a seat on the bus or pretending to work at your desk for the last hour of a Wednesday isn't the best way to make time for experiencing a record. We want to try to experiment with putting aside time to engage properly with an album, really devote half an hour or so to taking it in, then hearing what other people thought of it. And discovering new stuff that other people really love. That's the idea.
How much does it cost?
The event is free. The pub does good food so if you fancy some food while you're listening then you're in the right place. Cherry Reds has a brilliant beer selection and does teas and coffees too.