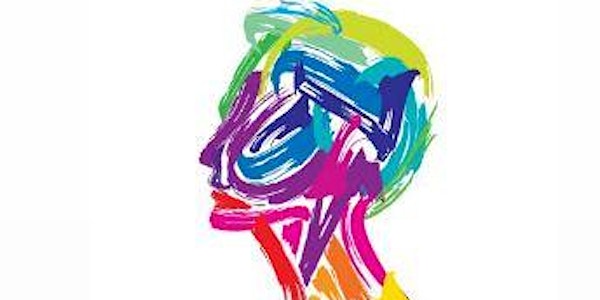 Off the Mask Meet and Greet
By UpTheBiz with Maya McNulty
Date and time
Friday, February 15, 2019 · 5 - 7:30pm EST
Location
Glennpeter Jewelers Diamond Centre 1544 Central Avenue Albany, NY 12205
Description
Learn more: https://www.offthemask.org/

Dear NAMI-NYS Ambassador and Models,
Thank you for your dedication to catwalk as a model and raise $2,500 for our Off The Mask Fashion Show and Art Exhibit to benefit The National Alliance on Mental Illness New York State (NAMI-NYS) on Friday, May 10, 2019 from 6:00 pm – 9:00 pm at the Hearst Media Center, 645 Albany Shaker Road, Albany NY.
Every year, regardless of race, age, religion, or economic status, mental illness impacts the lives of at least 1 in 4 Adults and 1 in 5 children across the United States. Unfortunately, stigma prevents people from understanding mental illness and is still the leading cause to why people fail to seek help. But the more we talk about the importance of mental health and wellness, we can end the silence, change attitudes, and save lives.
Over 300 prominent business, civic, and community leaders will gather at the benefit to celebrate our collaborative efforts and showcase the strength, heart, and soul of our organization. Your efforts will help redefine the narrative surrounding mental health, increase our outreach in schools and in our communities and provide support for our Free education programs that help families and individuals impacted by mental health conditions lead better lives.
NAMI-NYS is the state chapter of the National Alliance on Mental Illness (NAMI), the nation's largest, 501 (c)(3), grassroots organization dedicated to improving the lives of people living with mental illness. For over 35 years, NAMI-NYS has effectively provided and connected families, individuals, schools, and families of veterans with resources, support, free education, and advocacy to maintain vibrant and mentally healthy communities across New York State.
We thank you in advance for giving the gift of Hope and Recovery. Learn more: https://www.offthemask.org/

Sincerely,
Wendy Burch Maya McNulty Melissa O'Reilly
Executive Director, NAMI-NYS Steering Committee Steering Committee
About the organizer
Up In Your Business has ReBrand their business name to UpTheBiz. We serve every client with the  highest value and best service. Since 2012, we have listened to our client's mission, goals, and created innovative and strategic solutions to help advance and increase their brand awareness resulting in more new clients and revenue streams.
 We invite our clients to be a guest on our television show SCENE TV - Schenectady Cable Entertainment, News and Events to interview their business and the organizations that they are involved with. We are delighted to have a proven client list and many portal partners in the Capital Region.
Please free free to reach out to us: maya@upthebiz.com 518-441-3722 
Connect with us on Facebook or LinkedIn