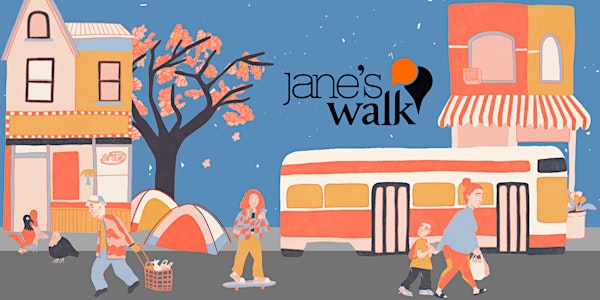 Off Set: The Intersection of the Street Grid
How the historic street grid plays an overlooked but outsized role on Toronto's bikeways.
Date and time
Sun, May 8, 2022 2:00 PM - 3:30 PM EDT
Location
Christie/Benson 604 Christie St Toronto, ON M6G 3E2 Canada
About this event
Those who cycle in Toronto are unknowingly affected by the political economy of Toronto in the 18th century.
Join Becky Katz, the City of Toronto's Manager of Cycling and Pedestrian Projects and Aayeesha Patel, a Master of Science in Planning student at the University of Toronto to learn about how the historic street grid plays an overlooked, but outsized role in today's efforts to create a system of connected, safe and direct neighbourhood bikeways.
This slow speed and mostly downhill 8 km bike ride will explore Toronto's local urban street grid (or lack thereof), off set intersections, and creative solutions in creating neighbourhood bikeways today. In 2020, the City of Toronto installed the Shaw Street Safety Improvements Project. This neighbourhood bikeway project utilized traffic calming and motor vehicle diversion features to slow and reduce motor vehicle volume and speed.
Today, more people cycle on Shaw, than they do drive. But an underlying key to the success of Shaw Street as an urban cycling spine is that it provides a straight and direct north/south neighbourhood route for close to 4 km. Shaw Street is a rarity because it does not have many offset streets, which prospered in the 18th due to lack of government oversight, merchant capitalist control, and lack of political will.
So how can the Shaw Street success be replicated on streets that are impacted by Toronto's broken street grid pattern? Come find out and share ideas of your own. We will start at Wychwood Barns Parks, and the conversation can continue at a coffee shop nearby.