About this Event
DOORS: 8:00 PM, SHOW: 9:00 PM
AGE RESTRICTIONS: 21+
GENERAL ADMISSION, LIMITED SEATING
Important Notice: All tickets are nonrefundable and nontransferable with the exception of event cancellation. Support acts are subject to change
----------------------------
About of Montreal:
Two important events occurred during the making of White Is Relic/Irrealis Mood. I became "Simulated Reality" paranoid and I fell in LOVE.
Well a lot more happened during the process of writing and recording, but those are the two big ones. I also reached a healthy point of self-forgiveness for my failed marriage and became deeply educated in the lies of America the Great.
I feel like a switch was recently turned on in my brain and now I'm beginning to see through the lies that have been fed to me my whole life by the masters of media and by those who control and manipulate the narrative of our cultural identity and social order.
My paranoia began during the presidential election cycle and reached a dangerous peak shortly after the inauguration. In the meantime I watched and read countless works of art in a mad effort to be reminded of how many truly brilliant people there are living/struggling among us and to try to maintain a positive outlook. The works of Angela Davis, Noam Chomsky, Chris Kraus, Ta-Nehisi Coates, and the Autobiographies of Malcolm X and Mark E Smith were all great inspirations, to name a few.
Musically, I was very inspired by the extended dance mixes that people used to make for pop singles back in the '80s. It's so cool how a lot of the 80's hits had these really intricate and interesting longer versions that wouldn't get played on the radio and could only be heard in the clubs. I used that template with these tracks, I wanted them all to feel like the extended "club edit" of album tracks.
I also decided to abandon the "live band in a room" approach that I had been using on the recent albums and work more on my own or remotely with collaborators. I used the same drum sample packs throughout because I wanted the album to have a rhythmic continuity to it. I wanted the drums to have a strong and consistent identity, similar to how Prince's Linn Electronics LM-1 drum machine played such an important role on his classic albums. Zac Colwell also played a huge role on this album, adding saxophones and synths to most of the songs. I also got a lot of help from long time collaborators, and "of Montreal" touring members, Clayton Rychlik and JoJo Glidewell.
The two title concept came to me when I was thinking about how difficult it is to frame the message of a song with just one title, because so often the songs are about so many different subjects. 'White Is Relic' was inspired by James Baldwin's writings regarding the creation and propagation of a toxic American White identity. I've come to learn how it's just a tool wielded by the 1% to give poor white people a false sense of superiority in an effort to keep the masses placated and numb to how deeply we're all getting fucked by our capitalist rulers. An 'Irrealis Mood' is a linguistic indicator that something isn't yet reality but does have the potential to become so.
I'm always searching for new identities so this concept of the death of "Whiteness" appeals to me greatly. Might be the only way to save the world.
-Kevin Barnes, January 2018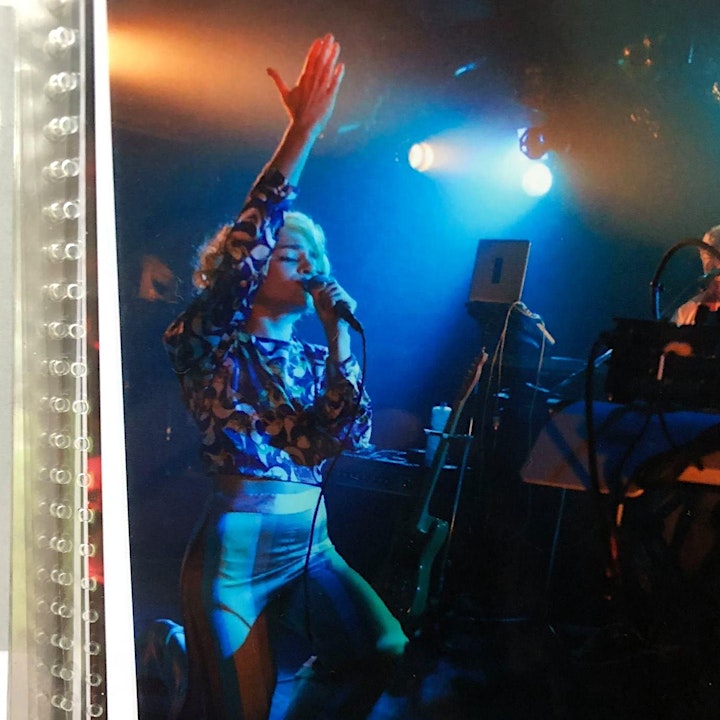 About Locate S, 1:
Having rotated between a handful of cast and characters under various titles over the years (Jepeto Solutions, CE Schneider Topical, Christina Schneider's Genius Grant...) Schneider has settled on the pop moniker Locate S,1 for her newest album, Healing Contest.
Healing Contest stands out as the fully realized, high-fidelity collaboration pairing Schneider's compositions with the iconic creative force behind of Montreal. Produced, engineered and mixed by Kevin Barnes, Healing Contest is the debut release from Barnes' new label, Sybaritic Peer.
On Healing Contest, Schneider is back with a futuristic palette of electronic drums, funky bass lines, and quietly hyperactive chord progressions that are sure to impress even the most learned musical millennial. Locate S,1 is the result of a seasoned songwriter cum lo-fi home-recorder delving into the world of mid-fi pop, with results that are pleasantly difficult to define; a technical tour-de-force that extrapolates high-brow jazz harmonics and prog-rock time signatures into a whole menagerie of new forms—all while still passing as pop.
Recorded in Athens, GA with a wrecking crew of some of the Georgia's finest, each song is a gem, layered with facet after facet of shimmering ear candy. A polished statement from a songwriter who is truly in a class of her own.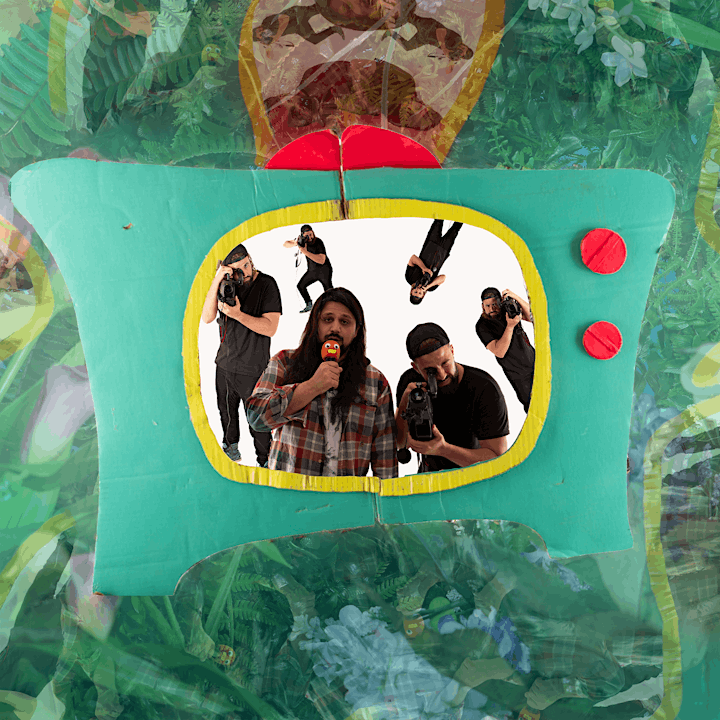 About Brick + Mortar:
Brick + Mortar is an independent band from Asbury Park, NJ. The band consists of long-time best friends, Brandon Asraf and John Tacon, who bonded as teenagers over their mutual love of music and sense of alienation. The pair built a world for themselves musically by combining catchy melodies, eclectic electronic elements, and intense live instrumentation. Brandon's lyrics draw from his struggle to cope with issues of abandonment, anxiety, depression, and being the son of an international fugitive and con man. As the band matures, they continue to explore darker themes of the human condition with the intention of encouraging empathy, positivity, and self-motivation. Brick + Mortar's energetic live performance paired with the visuals and antics of Richie Brown form a circus-like stage-show pregnant with psychological subtext and celebrations of the strangeness of existence. Their latest album entitled "Meta Meta Etc." is out now.
Performers
Date and Time
Location
Refund Policy