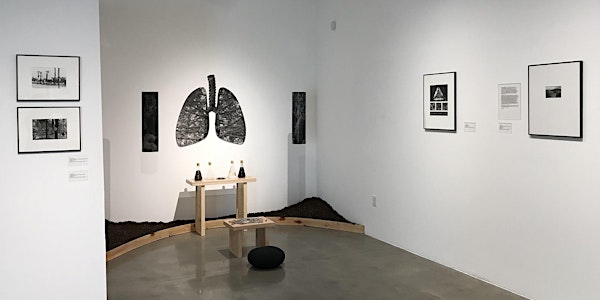 Of A Personal (and Political) Nature: a presentation by Sant Khalsa
Sant Khalsa will share about the evolution of her integrated art-life practice
About this event
ART + ACTIVISM No. 11
Of A Personal (and Political) Nature
Sant Khalsa, ecofeminist artist, curator, and activist will share the evolution of her integrated art-life practice, which develops from a mindful inquiry into complex environmental issues. Her artworks create a contemplative space where one can sense the subtle and profound connections between themselves, the natural world, and our constructed landscapes.
Sant Khalsa will discuss a number of her significant art and activism works including her 20+ year Paving Paradise photographic project on the Santa Ana River and Watershed, the largest coastal water system in Southern California; Western Waters photographs and installations about the commodification of water; photo-based works and installations on our interdependent relationship with trees and forests begun with her planting a forest in 1992; and her current curatorial research for the 2024 exhibition and book The Survival of the Joshua Tree. Integral to her art and activism is in depth subject research, collaboration with scientists, and engagement with non-profits and diverse communities.
Sant Khalsa's artworks are internationally exhibited, published, and acquired by museums including the Los Angeles County Museum of Art, Center for Creative Photography in Tucson, National Galleries of Scotland, and Nevada Museum of Art. She is recipient of fellowships and grants from the National Endowment for the Arts, California Arts Council, California Humanities and was honored with the Society for Photographic Education Insight Award for her significant contributions to the field of photography. Sant curates and moderates the monthly ecoartspace zoom program Tree Talk: Artists Speak for Trees. Her forthcoming second monograph Crystal Clear || Western Waters (Minor Matters Books) features 60 of her photographs of retail water stores across the Southwestern U.S. and a short essay by Ed Ruscha. She is Professor of Art, Emeritus at CSU San Bernardino and resides in Joshua Tree, California, where she established the Joshua Tree Center for Photographic Arts. http://www.santkhalsa.com
DONATIONS
We are charging $2 per ticket but invite you to pay more if you can as an expression of gratitude for WEAD's Art + Activism series.
For larger donations you may go to DONATE here at our Paypal donation page.
Thank you, your donation will help us to make our website even more effective at showcasing ecoartists' work and connecting them with curators, scientists, educators-- and each other.
In our Art+Activism web series WEAD embodies our belief that art can be a powerful tool for raising awareness and prompting social change. We share ways that artists are engaged in creating real climate solutions and in promoiting sustainability, restoration, and regeneration.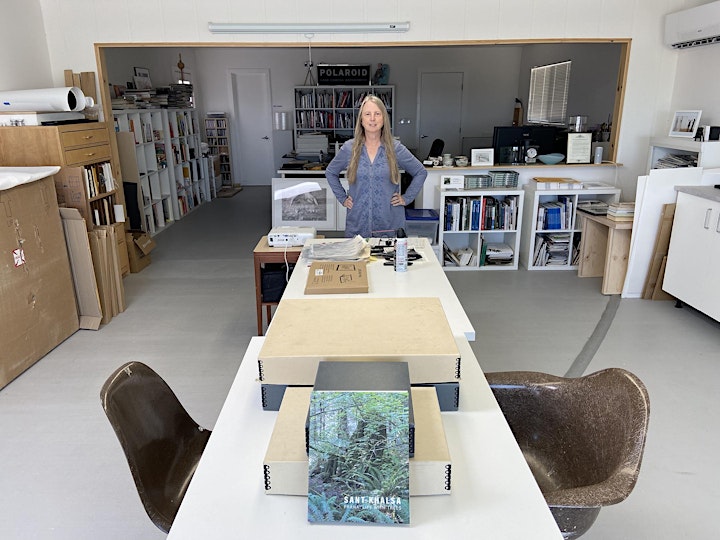 PHOTO CREDITS
Image 1: THE SACRED BREATH, Sant Khalsa, MOAH Lancaster Installation, 2018 Photo credit Sant Khalsa
Image 2: SANT KHALSA IN HER STUDIO Photo credit Sant Khalsa