Description
*PARKING DETAILS*
Please park in the Hawthorne Crossings Mall Area near 912 W Broadway Ave, Minneapolis, MN 55411.
It is a short 0.1 mile walk east towards the main entrance of 800 W Broadway.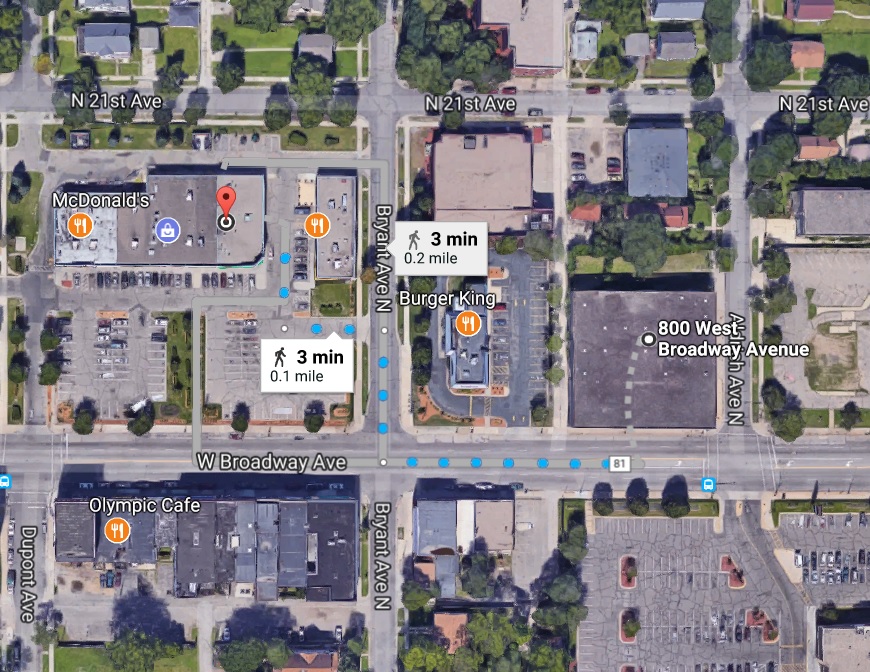 Welcome to the 2017 Odysseyware Learning Summit in Minneapolis, Minnesota! This year, you can look forward to news about upcoming releases, innovative implementation methods, practical information about best practices & curriculum alignments.
Connect, contribute, and collaborate with your peers in Minnesota! You will return to your school with exciting information, new skills, and innovative ideas for inspired teaching and learning.

Programming is designed along three tracks – one for those of you just getting started with Odysseyware, one focused on Positive Behavioral Interventions and Supports (PBIS) Training, and one for experienced Odysseyware educators looking to improve skills and innovate.

Register today! - Space is limited


9:30-10:00 Registration and Breakfast
10:00 - 10:15 Odyssyeware Minneapolis Learning Summit Welcome from Mr. Joe Douglass
10:15- 11:00 Morning Keynote Address-Minneapolis Public Schools | Deep Dive into Alternative Education
11:00-11:20 Networking Break, AM Snack, and Planning Period
MORNING CONCURRENT BREAK OUT
(Pick 2 Sessions)
11:30 to 12:10 Round 1 Session CHoices:
Odysseyware 101
Signature Course Creation Workshop

12:20 to 1:00 Round 2 Session Choices:
Blended Learning & Odysseyware ClassPace™
Google Classrooms: Teaching. Elevated.

LUNCH 1:10 to 2:00 - Round Tables with Topic Gatherers at Each Table and RAFFLE!
Table topics include:
-Google Classrooms, Blended Learning, Odysseyware Implementation

2:00- 2:45 Afternoon Keynote Address-Chatfield High School | Get Ahead of the Learning Curve with Odysseyware

2:50 to 3:30 What's New with Odysseyware? By Your Odysseyware Team
3:40 to 4:030 Sendoff, Networking with PM Snack & RAFFLE! By Mr. Joe Douglass

*Agenda subject to change
FAQ
I'd like to stay overnight near the Learning Summit. What preferred accommodations are offered?
Embassy Suites
6300 Earle Brown Dr, Brooklyn Center, MN 55430
7.0 miles away

What should I bring to the event?
BYOD - Bring Your Own Device! You will be encouraged to login to your Odysseyware site and follow paths and features as you collaborate with your team. Don't forget to bring your power cord and "power up". Pens, notepads, agenda, training materials, and WiFi provided.
Are meals provided?
Yes. Your registration includes breakfast, lunch, and breaks with beverages and snacks.
Does Learning Summit attendance count toward professional development hours?
Absolutely! At the end of the conference, each customer will receive a signed certificate for 6 hours of completed updated training.
Do I have to bring a printed ticket to the event?
No, we are a ticketless event!
I have a question regarding billing, invoice, purchase order, or payment. Who can I contact?
Please contact our License Administration customer service at 877-795-8904 Option 6. If this is an Eventbrite issue, please contact Support at 1.800.350.8850 or visit their Help Center at www.help.eventbrite.com.
I noticed my credit card was processed through Eventbrite instead of Odysseyware. Is this correct?
Yes. Odysseyware is proud to use Eventbrite's payment processing system, so all charges processed on your credit card will be via Eventbrite and will show up on your statement as such.
What is the cancellation policy?
We offer a 100% refund if reservation is cancelled up to 24 hours before the start of the summit. Go to your Current Orders by clicking My Tickets. Next to your order, click on the Request a Refund button, fill out the short contact form, click Send message, and your message will be sent directly to the event organizer who will follow-up with you shortly.

If your question regarding the Learning Summit is not listed below, please contact your Education Specialist or Client Services Support who will be happy to assist!
Please direct all Eventbrite inquiries to the Help Center at www.help.eventbrite.com.