Odoo Technical Training(Zh)/Odoo 技术培训(汉语) Elico Corp, Shanghai, China

Multiple Dates
Event Details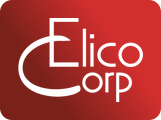 The technical training is dedicated to Users, Integrators and Partners who want to develop new modules. Some basic development knowledge is required. The technical training is a unique opportunity for anyone, who wants to develop and customize his own modules!
上海寰享网络科技有限公司将主办英语Odoo-CTP开发认证培训. 此培训主要针对想要开发新模块的使用者, 合作者和集成商, 因此需要一些软件开发的基本知识。技术型培训对任何有意开发和定制合适模块的使用者来说都是绝好的机会。
Audience:
This course is dedicated to partners, integrators and developers who need to grasp knowledge of the Odoo development process. This course is for new developers or for IT professionals eager to learn more about the Odoo technical aspects.
培训学员:
开发培训主要针对需要掌握Odoo开发程序知识的合作者, 开发者和集成商。新的开发者和从事IT行业的人员通过培训课程学习到更多关于Odoo技术方面的知识。
Language: Chinese (Mandarin) 
语言:中文(普通话)
Objectives:
Having attended this course, participants should be able to:
Understand the development concepts and architecture;

Install and administer Odoo;

Develop a new Odoo module.
课程目标:
通过参与培训,学员能够:
- 理解开发理念和架构 
- 安装管理Odoo 
- 开发新的Odoo模块
Requirements:
Bring your own laptop and install VirtualBox https://www.virtualbox.org/.

Participants are expected to have a basic knowledge of the Python programming language and an Integrated Development Environment such as Eclipse.

Participants preferably have a functional knowledge of the Odoo software (see functional training). 
要求: 
- 需携带个人电脑并安装VBox软件:https://www.virtualbox.org/
- 学员具备基础Python程序语言知识及集成开发环境如Eclipse知识更佳
- 学员具备Odoo软件的使用功能知识更佳(见功能培训)
Program:
 课程安排:
Where to Find us: 
An shun lu, 83, Room 1603, 200052 Shanghai    Nearby HongQiao metro station, line 3, 4 and 10 
地址: 上海市长宁区安顺路83号1603室,200052 上海  靠近虹桥地铁站 3,4,10 号线
For any additional information, please contact us at training@elico-corp.com
如果需要更多信息,请联系我们 training@elico-corp.com 或者浏览网站:
We will be pleased to welcome you at this training!
诚挚欢迎您参加本次培训 

Best regards,
此致

Elico Corp

Odoo and Elico Corp Shanghai reserve the right to cancel, re-name or re-locate the event or change the dates on which it is held.
Odoo和Elico Corp有权取消,更改培训的时间,地点,命名等
Have questions about Odoo Technical Training(Zh)/Odoo 技术培训(汉语) Elico Corp, Shanghai, China?
Contact Elico-Corp
Where

Elico Corp facilities
83号 Anshun Road
Shanghai, Shanghai 200052
China

Multiple Dates
Add to my calendar
Organizer
Elico-Corp
Odoo Premium CTP partner - Top Author in apps.openerp.com - First Odoo SaaS platform in Asia:
Elico corp is a global innovative actor in China for your Odoo requirements on implementation, training, support and hosting.
In manufacturing or service environment, our seasoned Sino-european consultants will assist you in:
• operational work-flows review to design the most suitable solution for your business scope
• server setup, data migration, process customization.
• technical and functional trainings, both in Mandarin and English.
With Elico Corp Odoo solutions, you will improve and optimize your business processes and bring them to a higher level.
--
Odoo 官方首席认证培训伙伴 - 中国地区首家合作伙伴(apps.openerp.com)- 亚洲地区首推Odoo SaaS平台:
上海寰享网络科技有限公司立足全球视野在中国本土阐释Odoo创新精神,高质量满足客户在Odoo安装定制,培训,支持和托管等 各方面的要求。
无论您是来自于生产制造行业,抑或是服务行业,我们具有中欧多元文化背景的咨询团队倾力为客户打造服务平台,帮助您实现自己的 Odoo:
• 明确客户操作的工作流程,为客户业务设计最佳方案
• 服务器设置, 数据迁移, 工作程序的客户化定制.
• 中英文两种语言进行技术型及功能型培训
上海寰享Odoo解决方案提高优化客户企业业务流程,帮助客户企业实现管理更上一层楼。
Discover more about Elico Corp : http://www.elico-corp.com/our-services/
As a professional and worldwide ERP and being open-source software, most important features of Odoo are:
quick roll-out and lower implementation costs

deep functional coverage: CRM, sales, purchases, HR, MRP, OA etc.

freedom to use, modify and distribute with no license constraint.

dynamic developer's community and internationally recognized quality
Odoo will be able to help to realize your business grow by means of:
centralizing datas,

improving processes,

enhancing the control of activity and

boosting the quality of service in your corporate.
Discover more about Odoo: http://www.elico-corp.com/about-us/discover-openerp/
 Your business software, so quick, so easy, so flexible.
+86 21 6211 8017

Odoo
Odoo Technical Training(Zh)/Odoo 技术培训(汉语) Elico Corp, Shanghai, China