Ode To You: Summer Wellness Symposium

Saturday, June 3, 2017 from 10:00 AM to 1:00 PM (EDT)
Event Details
Our goal is to benefit women's fellowship & community for South Jersey and surrounding areas. We have educational talks and demos from professionals located in our area: Women designed, with women in mind.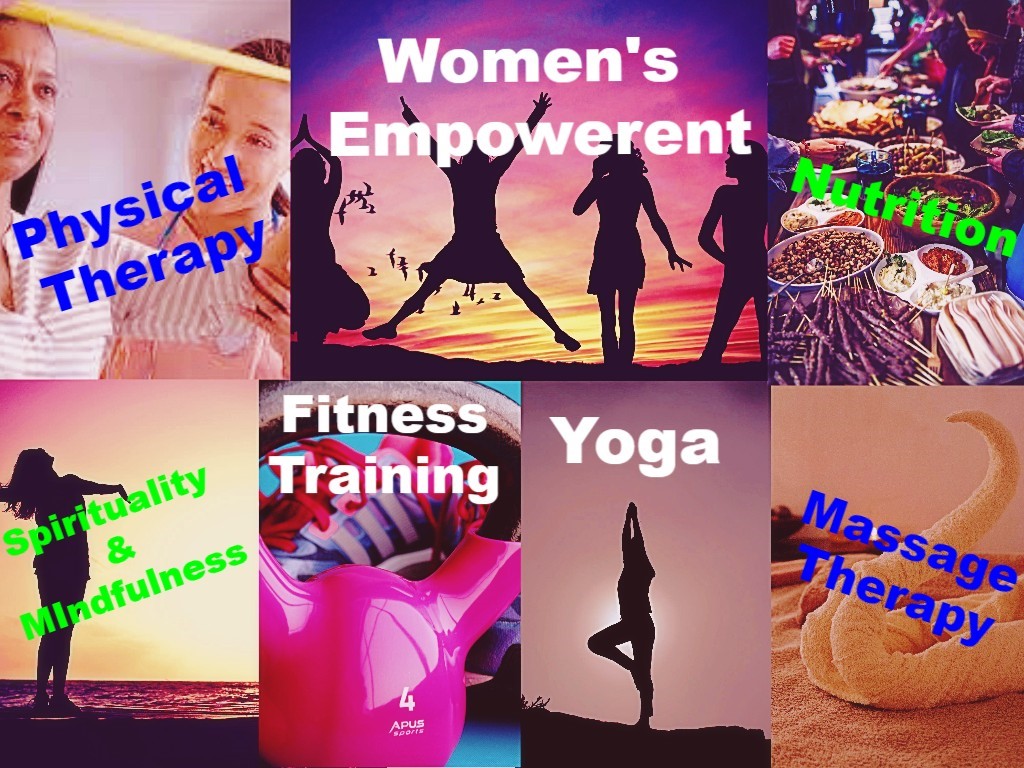 Topics of discussion will be: Massage therapy, Physical therapy, Yoga, Fitness, Energy Medicine,  Mental Medicine,  Health coaching/Nutrition.  
There will be two locations with events going on simultaneous:
1. RS Wellness:
Grant Building, Suite 408
101 Route 130
Cinnaminson, NJ 08077
2. Tru Body Wellness
2 Calhoun Street, Suite 1911
Cinnaminson, NJ 08077
FREE EVENT FREE FOOD & information.
Toniesha Utuk, PT, DPT, CMT
Toniesha graduated from Hampton University in 2005 with her Bachelor's Degree in the Biological Sciences.  She continued her education at the National Massage Therapy Institute for Massage Therapy and Arcadia University for Physical Therapy. Her manual technique is a culmination of 10 years of hands on training in various styles of manual therapy and energy practices including but not limited to Thai Yoga Bodywork, Reiki, and Pranic Healing. Other training includes MDT of the cervical, thoracic and lumbar spine. 
Dominique Mobley, RYT
My yoga journey began in college following DVDs.  It was a low impact, stress reducing "workout" increased my endorphins.  I started practicing more regularly to help manage the stress of balancing work and family life.  In 2014, I completed my 200 RYT training.  I like for my yoga classes to feel like a self-care vacation in the midst of a busy life.  I like to create a warm and welcoming atmosphere where students feel comfortable to explore new poses and meditation techniques.  When I'm not teaching yoga, you can find me teaching elementary school; incorporating mindfulness activities whenever possible.  Reading in a quiet spot is another favored pastime.
Sharea Farmer, LCSW
Sharea is a licensed clinical social worker with years of success in helping clients recover from anxiety, depression and low self-esteem. She has worked in a variety of clinical settings where she received specialized training in the following therapeutic practices: Cognitive Behavioral Therapy, Narrative Theory, Motivational Interviewing and Dialectical Behavioral Therapy. Sharea's work is delivered through individual sessions, family/couples session, group therapy and workshops focused on helping people navigate through wellness, identity, life transitions and complicated situations. Her empowerment approach focuses on helping people identify and bring out their distinctive strengths while overcoming barriers to happiness and success. Her goal is to help client's create a quality life filled with purpose and self-love.
Utenge Utuk
Utenge graduated from Rutgers University in 2006 with his Bachelor's Degree in Mechanical Engineering. After graduating he applied the principles learned in his matriculation to the engineering of the human body and pursued a career in personal training. Since 2006, he has worked at Bally's, YMCA, and has obtained certification as a Nutrition Counselor.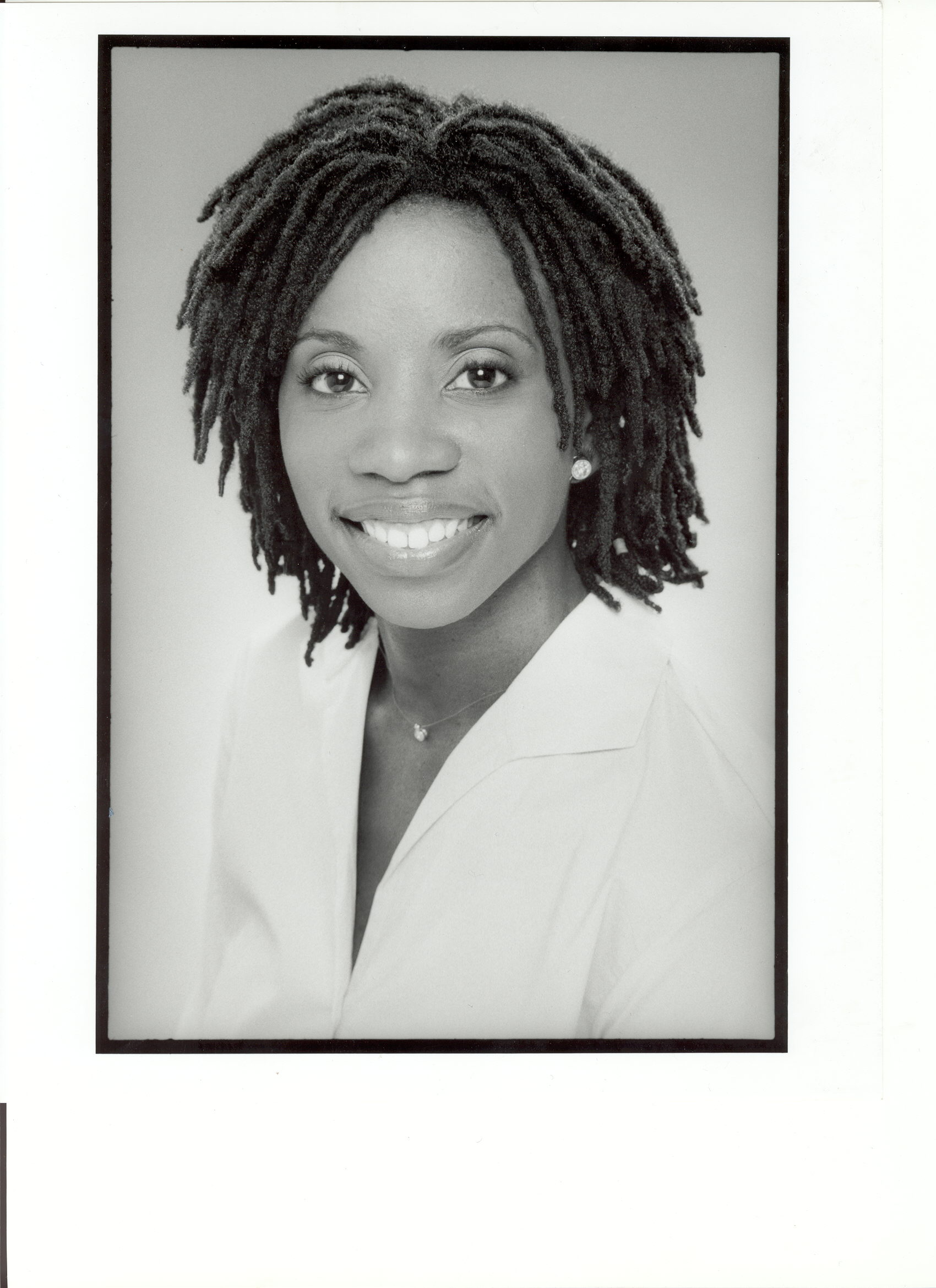 Beverly Toporowski, MD

Dr. Beverly Toporowski, is a family medicine physician in the South Jersey area, a practitioner of Energy Medicine, a Temple Medical School graduate and one of the Top Docs of South Jersey Magazine 2012.  Dr. Toporowski has managed to bridge her western medicine training and spiritual training in a way that is both liberating and healing. She is a Graduate of the Barbara Brennan School of Healing and a current student of Science of Mind. A firm believer in healing through consciousness, Dr. Toporowski explores the psychology of illness, how we create in our lives (careers, relationships, life situations etc.), and the energy patterns and belief systems we adapt that alienate us from the core of who we are. Her approach to healing is an eye-opening journey of self-exploration and the beginning of a transformative shift in how we approach life.
Khayriyyah Chandler, DO
Dr. Chandler, owner and operator of Chandler Wellness Care. I am family medicine physician who loves children, nutrition, and preventative health. My practice is a small, hybrid direct pay family practice in Haddonfield. I treat patients of all ages and backgrounds. I provide nutrition counseling, weight loss medication, osteopathic manipulation, and parental support for childhood and adult obesity. I speak at schools, local events, utilize my resources to incorporate wellness for organizations, and provide one on one support.
Dr.Christina Hector Mitchell, DO of Nature's Puree there too!
https://www.naturespuree.com/ will also be there selling butters and oils. 
Join Us!
When & Where

TruBody & RS Wellness
2 Calhoun Street
1911
Cinnaminson, NJ 08077


Saturday, June 3, 2017 from 10:00 AM to 1:00 PM (EDT)
Add to my calendar
Organizer
Using Eventbrite to promote our community events to bring back small town family medicine. I am board certified family medicine physician licensed in NJ. I received my family practice training from Crozer Keystone Residency Program. I attended the University of Medicine and Dentistry of NJ-School of Osteopathic Medicine. I am local to the area, raised in the Delaware Valley.  I currently reside in Haddonfield with my husband and three children. I enjoy dancing, cooking, & decorating. I have had practices with the traditional models of the major healthcare networks, and now we are doing this differently – the focus on you and balance! Please join me in this revolutionary change in the delivery of healthcare! Come out!