About this Event
This is a seated show with general admission, first-come-first-served seating. The Cedar is happy to reserve seats for patrons who require special seating accommodations. To request seating or other access accommodations, please go to our Access page.
General Admission tickets are available online, by phone, Electric Fetus, and at The Cedar during shows.
Curator Ritika Ganguly and The Cedar Cultural Center invite you to celebrate unusual time signatures from artistic traditions around the world. Featuring seven exquisite acts, Odd Measures Even-ing showcases the myriad possibilities that open up when we tune in to that missed beat, or the not 'odd' at all.
The night will feature: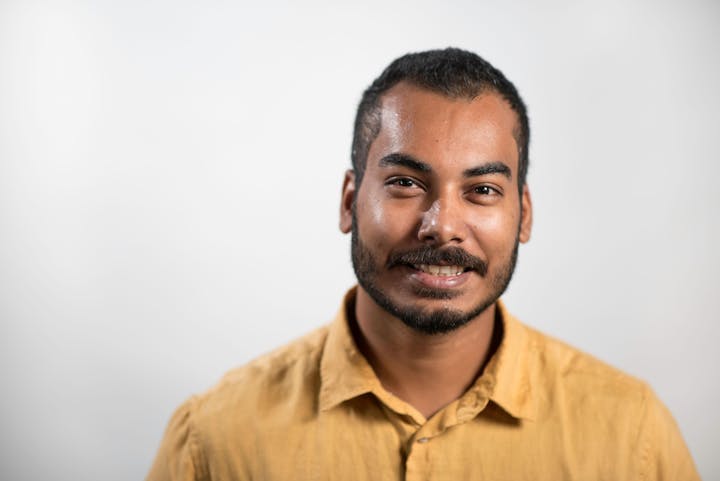 SHINJAN
Shinjan is a software engineer, and a music enthusiast. He has grown up immersed in Indian semi-classical, Bengali folk and Baul, classic rock, blues, western folk, and country music. He is constantly exploring ways to amalgamate sounds from various origins to create his own style. Shinjan loves playing the flute, and has picked up different instruments at different points in his life. Of late, he is drawn into the simplicity of pairing fingerstyle guitar with voice.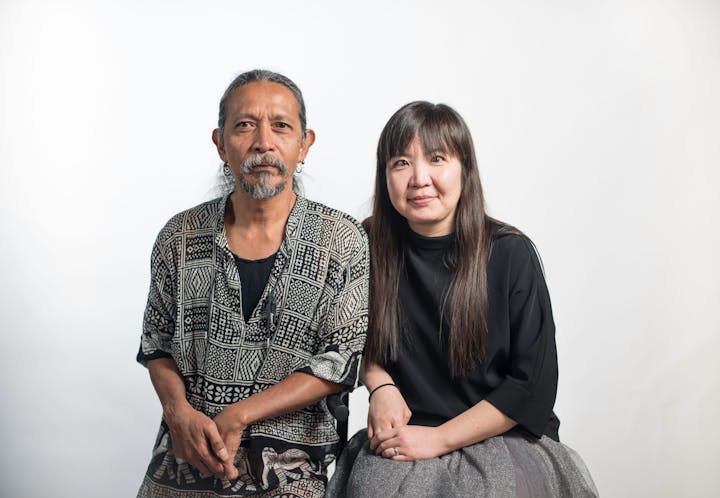 MUNIR KAHAR
Munir Kahar is an Artist born in Malang, East Java, Indonesia. He has lived in Minneapolis for 18 years. The art forms he explores include theater, puppetry, experimental music, poetry performance, and dance, with a focus on visual arts. His artworks have been collected by collectors from Minnesota; Florida and Chicago. Munir is a 2005 recipient of a Minnesota State Arts Board Cultural Partnership grant. He has presented a solo painting exhibition, curated theater performances and performed at the Heart of the Beast Theater in Minneapolis. Since 2012 he has curated "BEYOND" an avant-garde musical and performance cabaret, at various locations in Minneapolis. Munir regularly displays his work, including at his solo exhibition for the opening conference of Amnesty International in St. Paul, Minnesota. In January, he performed at the DRONE NOT DRONES Music Festival at the Cedar Cultural Center. Earlier this year, Munir traveled back to his homeland Indonesia, and exhibited his works in Jakarta. He is interested in exploring experimental music as a whole-body performance.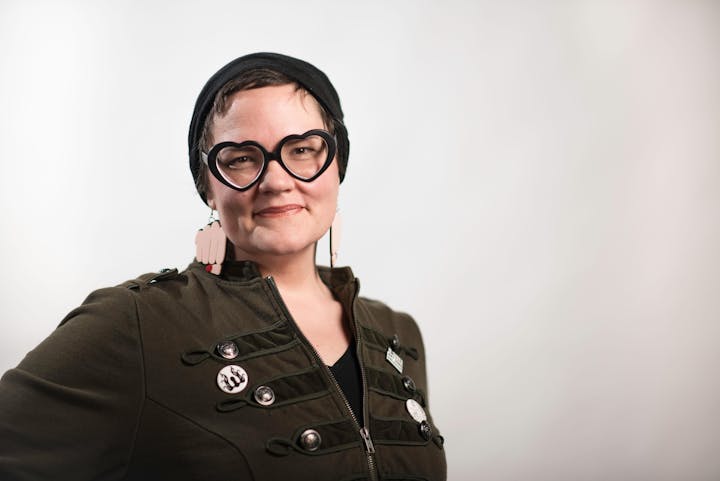 WALTZING ON WAVES
Waltzing on Waves is the solo act of Twin Cities-based Performing and Recording Artist/Neurodiversity Advocate, Jen Bluhm. Jen carries a special appreciation for the bittersweet places, the preciously awkward paces, and the esoteric spaces that music can identify & elevate in the hearts and minds of humans. She masters her voice well, accessing techniques and devices from many different styles of music from Opera to American Roots. She is a prolific songwriter and composer, a recipient of the American Composers Forum's 2018 Minnesota Emerging Composer Award (MECA - supported by Jerome Foundation), an Award-nominated film composer, and a gifted multi-instrumentalist. Jen's connection with the Neurodiversity Movement began with the discovery and acceptance of her own neurodivergent mind and the minds and ways of her neurodivergent children. She celebrates and embraces daily the beauty and depth that Neurominorities contribute to our world while acknowledging the limitations and adversity the disabled, the disordered, and the "different" navigate every day.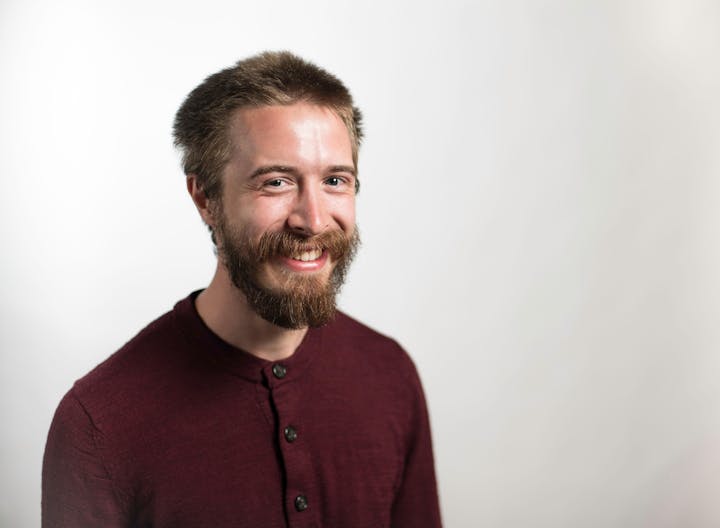 ADRIAN NOFZINGER
Adrian is a multi-instrumentalist composer with a passion for music that tells stories. You can see Adrian performing as keyboardist for goth-rock neo-classical fusion improv orchestra La Curandera and The Ritual, or as guitarist for metal band INHVMANITY.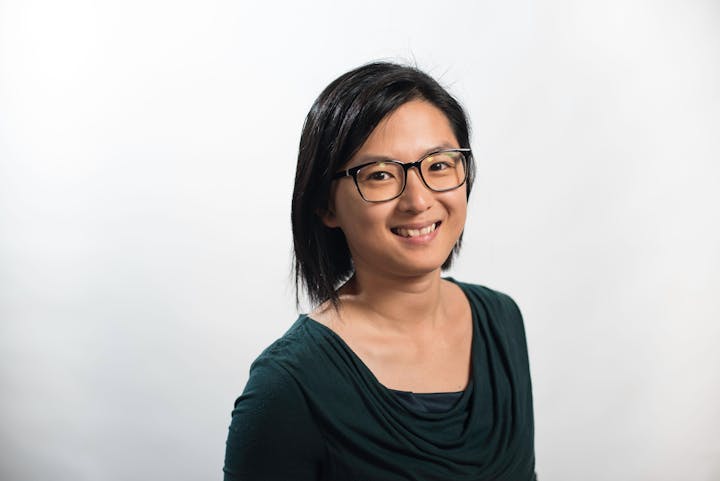 HON KI
Hon Ki is a Hong Kong native. She started playing the Pipa at age 9, and has performed as a soloist and ensemble member in Hong Kong and the States. She uses every opportunity to broaden the canonic repertoire heard by the American audience. Hon Ki is also an organist and composer, with her pieces performed in music festivals around the country.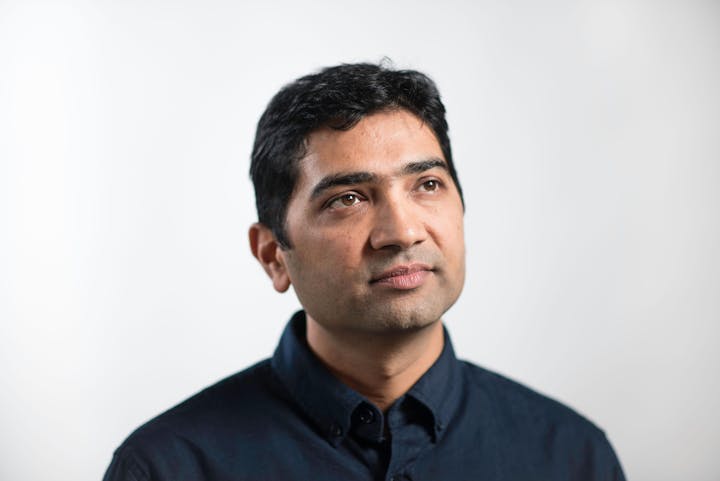 GAURAV JAIN
Gaurav Jain is a scientist by profession, and a musician at heart. He grew up in Jaipur, India, in a family where music is the first language newborns learn - the mother tongue. Self-trained in playing the guitar and keys, in the last 10 years, Gaurav has developed a keen interest in South Asian folk and traditional poetry, and enjoys fusing it within western musical arrangements. He has called Minneapolis home for 10 years, and has mostly shared his music with friends and family in listening room settings. This will be his first stage performance in the Twin Cities.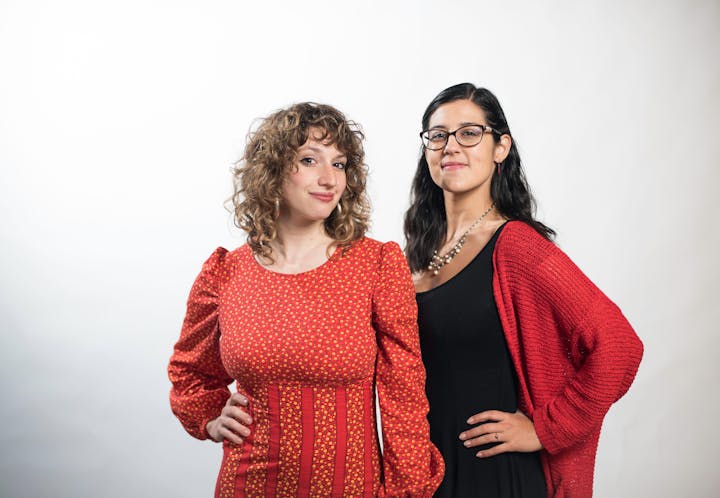 MILA VOCAL ENSEMBLE
Mila is a professional women's vocal ensemble grounded in the harmonic traditions of Eastern Europe and Russia. The group formed in 2005 in St. Paul, Minnesota, and has toured nationally and internationally. Members of Mila are enthusiastic students of vocal styles, rhythms, harmonies, languages, history and geography, as expressed in the folk traditions of Eastern Europe. Through music, Mila celebrates the beauty of these cultures. The name "Mila" has tender connotations — including "love" and "dear one" — in many of the languages represented by its repertoire. It is also a common women's name in several Eastern European countries. Mila's singers hail from unique musical backgrounds and have studied with renowned vocalists and instrumentalists from Bulgaria, Macedonia, Hungary, Serbia, Ukraine and Russia.
RITIKA GANGULY
Ritika Ganguly, Ph.D., is a Minneapolis-based vocalist, composer, anthropologist and consultant, born and raised in New Delhi, India. Ritika was commissioned as an artist by The Cedar in 2016, received a Jerome-supported emerging performance artist award in 2017, and a McKnight-supported MRAC Next Step award in 2018 for her research and new musical work in Baul (Sufi music/poetry in Bangla). Her compositions bring disparate musical styles, literatures, and disciplines together. She is part of a group of curatorial artists that advise efforts at The Cedar to expand access and diversify programming, and strives to move us all, and communities back home in India, towards inclusive practices. She parents a magnificent three and a half year old.
ABOUT THE ARTIST COLLECTIVE
The Cedar's Artist Collective is a group of curatorial artists and cultural liaisons from Black, Indigenous, and People of Color (BIPOC) communities who are advising efforts at The Cedar Cultural Center to expand access and diversify programming. The group is comprised of of artists associated with Midnimo and the Cedar Commissions: Ritika Ganguly, Julian Manzara, Dameun Strange, Harbi, Ifrah Mansour, and Greg Grease.
These innovative artists have spent 2019 curating their own shows at The Cedar, developing initiatives to increase access to the arts at The Cedar, and advising our staff and programming. This is The Cedar's first-ever multicultural, multi-genre music collective in the organization's 30-year history.