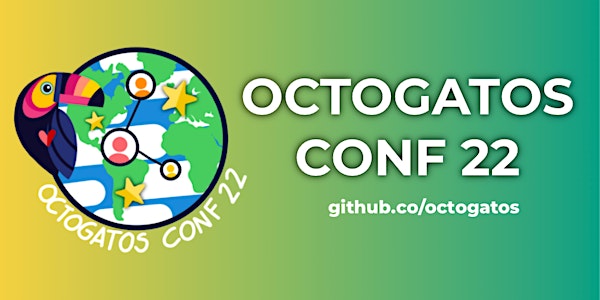 OctogatosConf22
Amplify, promote and empower the voices of Latinx in tech. You belong here! Let's join forces and share our expertise with other Latinx
About this event
You don't want to miss OctogatosConf!
https://www.octogatosconf.com/
Tune in 👇🏽
🇧🇷 Portuguese: https://github.co/portuguese
🇪🇸 Spanish: https://github.co/spanish
🇺🇸 English: https://github.co/english
This conference is for Latinx professionals in tech who want to learn from the best. We'll have industry experts giving talks in both Spanish and Portuguese, with live translation. You'll get insights into software development, security, technical project management, professional development and more.
Whether you're a seasoned pro or just starting out in your career, this conference will give you the tools you need to succeed. Register now and join us on September 15th for an amazing day of learning!
Use the hashtag #octogatosconf22 for a chance to win cool swag.
Follow us on Twitter:
https://twitter.com/GitHubCommunity