Event Information
Refund policy
Contact the organizer to request a refund.
Eventbrite's fee is nonrefundable.
A $15 ticket gets you into the fest and onto The Zoom with us + we donate 25% of ticket sales to Bay Area Cancer Connections!
About this event
QuaranPalooza: Bump In The Night
Hi Friends!
We're excited to bring you the multi-performer, multi-genre livestreaming music festival extravaganza we call QuaranPalooza. This is number 18, and we have 22 fantastic performers and 11 hours of music for ya, Friday 10/29 2:30PM - 1:30AM PDT! This is a Costumes For Cancer Benefit - buy a ticket, put on a costume, and help us raise money for Bay Area Cancer Connections!
Your ticket gets you onto The Zoom + into the party!!
Get a ticket and join us in The Zoom, and we'll donate 25% of ticket sales to Bay Area Cancer Connections! We have a goal every month of raising and donating $100, you can help make that happen by getting a ticket or can donate after clicking the tickets button.
The show will feature :
2:30-2:55 Nate Lopez
3-3:15 Sara Rodenburg
3:20-3:45 Nikki Nash
3:50-4:15 Cello Joe
4:20-4:50 David Gans
4:55-5:30 Pat Nevins
5:35-5:55 Bert Lee
6-6:20 Teri Untalan
6:25-6:45 The Hughes Effect
6:50-7:05 Katherine Park
7:10-7:25 David Jesitus
7:30-7:50 Kevin Radley
7:55-8:35 The Eastern Highs
8:40-9:05 Aharon Wheels Bolsta
9:10-9:40 Evie Ladin Band
9:45-10:05 Nikki Doria
10:10-10:30 Clay Hawkins
10:35-10:55 John Rybak
11-11:20 Sariyah Idan
11:25-11:55 DB Walker
12-12:35 Syzygy
12;40-1:30 The Genie
A $15 ticket gets you into the fest and onto The Zoom with us + we donate 25% of ticket sales to Bay Area Cancer Connections!
Event Page -> https://www.facebook.com/events/429992745208049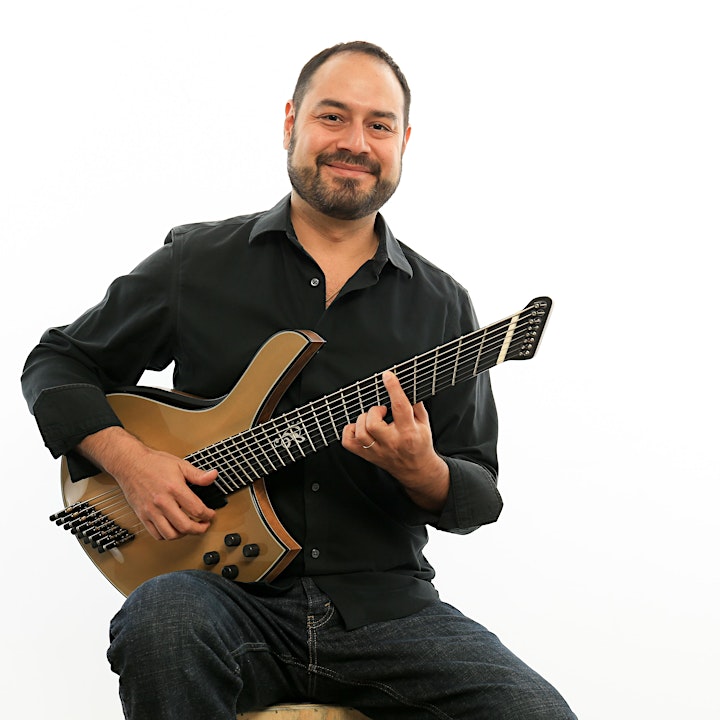 With the aid of his unique 8-string hybrid guitars, Nate Lopez creates original music and solo arrangements of timeless favorites from every genre.
With a strong focus on groove, and the ability to play bass and guitar on one instrument at the same time, Nate delivers a sound that is much more than a typical solo artist.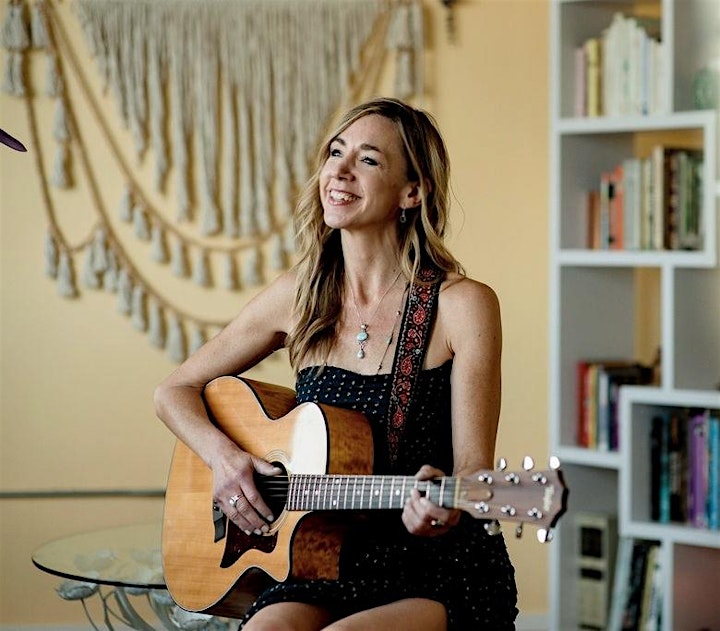 Sara is an American Singer-Songwriter originally from Chicago, based in the Bay Area. Her original acoustic folk-rock tunes and soulful, transcendent vocals
are born out of the south side of Chicago, and are textured with inspiration, grit,
and warm California Sun. Melodic phrasings of love, journey, transformation,and joyful spirit are at the heart of Sara's
songs.
Sara's most recent Album release, "Letters and Notes" and previous album "Songs for Under Skies" are available on Spotify, CD Baby, and iTunes.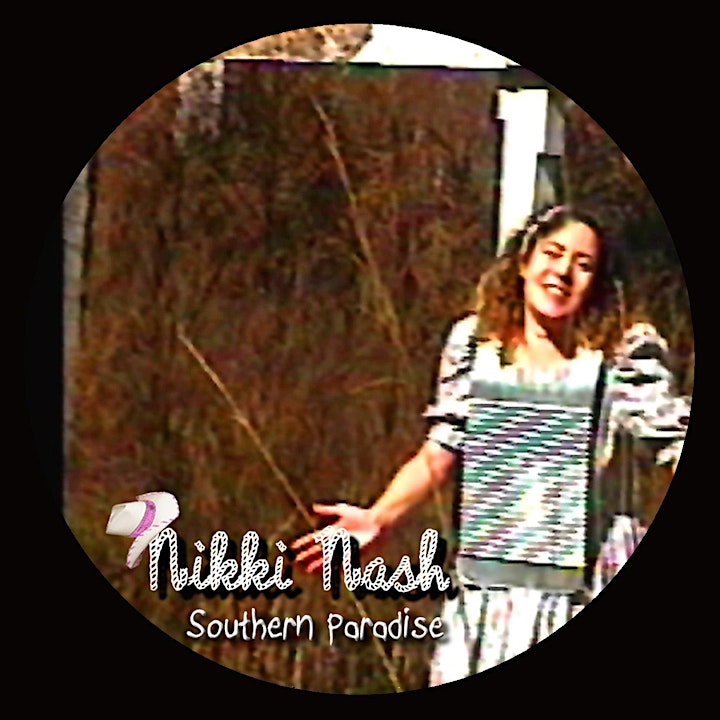 Nikki Nash has charted TOP 10 with 2 singles and TOP 25 with 2 more!
Her CD STICKY CASH went #2 IMN, #2 e-Music, and stayed TOP 10 for 4 months!
Her song ROOM FOR ME was #1 on WOMEN OF SUBSTANCE RADIO for 2012 and 2014
Nikki Nash is Authentic Down Home Bouncy Feel Good Ol' Time Music done in a fresh new way!
Knee Slapping Toe Tapping Foot Stomping Fun!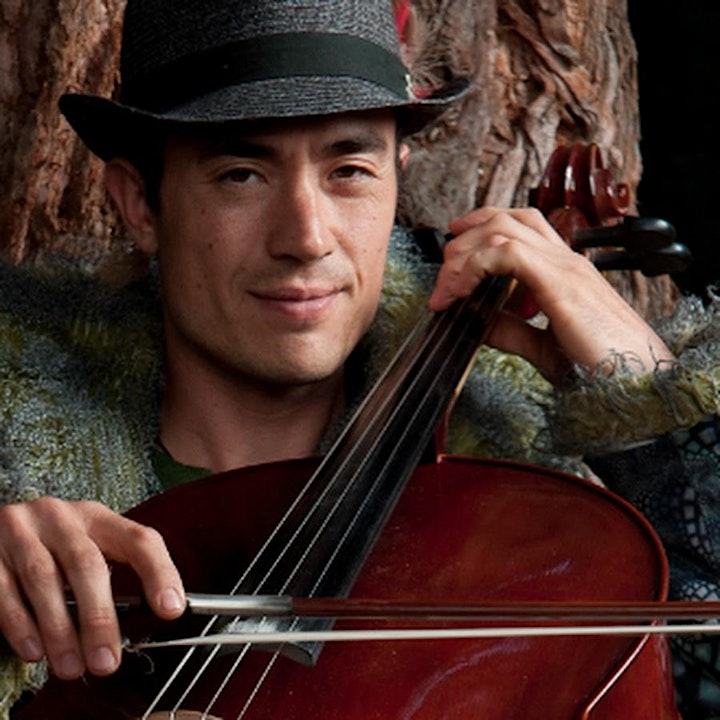 Joey Chang aka CelloJoe is an anomaly in the world of cellists.
Cello + beatboxing + vocals + live looping = Cello Joe
Cello Joe plays the cello while beatboxing, looping, and singing. It's Classical Hip Hop. He creates fat beats with a cello and his mouth and he does it live!
His lyrics weave together sustainability, environmental justice, and social awareness. They entertain, inspire, and make you wonder.
By beatboxing, throatsinging, singing, plucking and bowing the cello, CelloJoe can mimic many styles of music from dubstep to folk to rock to classical to hip hop.
CelloJoe is the world's first long distance musical bike touring cellist.
He has ridden his bike over 10,000 miles in the US, Canada, Mexico, Europe and Australia.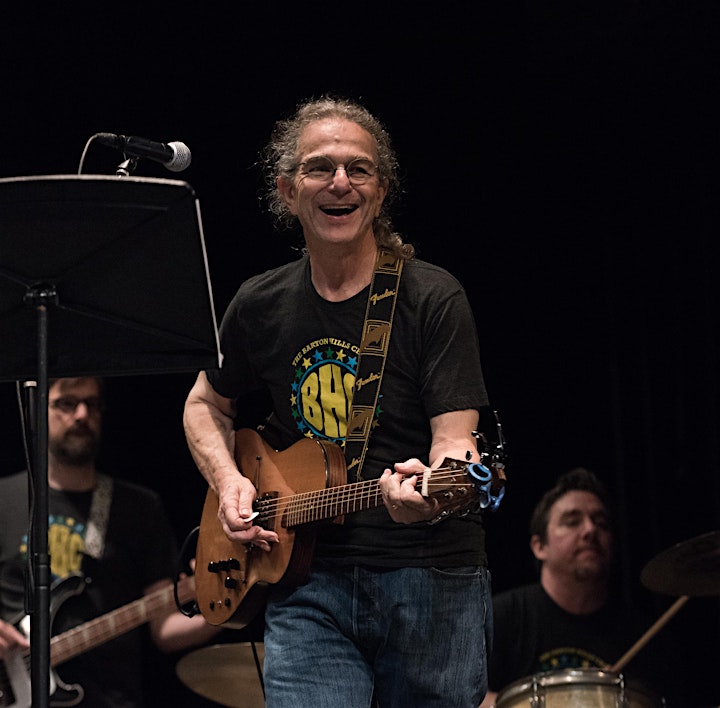 It's not easy being a multi-hyphenate. But singer-songwriter-guitarist-radio producer/ host-author-journalist-record producer-photographer David Gans at least makes it look like loads of fun. That he can juggle so many balls in the air is nothing short of astonishing; that he does it with such skill, passion, assurance, wit and grace is even more remarkable.
Known far and wide as the light behind the widely syndicated Grateful Dead Hour radio program, several books on the Dead and a number of intriguing CDs relating to the band and its music (see below), David has in recent years blossomed into a compelling performer in his own right, touring nationally and releasing several albums, the most recent of which is the critically acclaimed Twisted Love Songs. The seventeen tunes on Twisted Love Songs offer a wonderful glimpse of the breadth of this modern troubadour's musical gifts.
Armed with his sturdy baritone, an electro-acoustic guitar and a pedal-controlled looping setup that allows him to layer multiple guitar parts into a complex contrapuntal weave, David makes the term "solo artist" seem woefully inadequate - surely we're hearing other unseen guitarists in this glorious stew! But no, the folks who were witness to the live performances from which the album was culled can tell you there were no other players in the shadows or pre-recorded tape legerdemain involved - just a marvelous right brain-left brain synergy that allows David to conceive of and execute his loop collages in real-time and in perfect rhythm; no easy feat, to be sure. On the instrumental "Cassidy's Cat," he deftly interlaces melodic figures from a trio of beloved Grateful Dead songs - "Cassidy," "China Cat Sunflower" and "Bird Song" - to fascinating effect: it unfolds like some steadily moving audio collage. Other songs on the CD use looping to different degrees, some not at all. This isn't the gimmick of some one-trick pony, but a carefully conceived approach to song construction that has evolved with David's own songwriting.
And it is the strength of his large and impressive body of original songs that has earned him his ever-growing devoted following. As he says, "My presentation might be novel and intriguing with the loops and all, but the song's the thing." Those songs are impossible to categorize or pigeonhole. He writes tunes that are clearly autobiographical and ones that are like finely rendered fictional short stories. A gentle, lilting love ballad that seems to radiate a golden glow might be followed by a dark, sardonic indictment of some human folly. "I think the mission of art is to personalize the universal and universalize the personal," he says.
Indeed, his journey is our journey, and the characters in his songs are like all of us: asking questions, looking for answers, amused, confused, outraged, amazed, engaged, cynical, indignant, loving, lonely, on the run, hiding out, waiting and wanting and hoping and praying that, as he sings, "it's gonna get better." Yep, it's the whole human ball o' wax, a compassionate everyman's take that combines the charming simplicity of classic American folk tunes with rare literate incisiveness. You gotta love a songwriter who can write lines like "Narcissistic cathexis is my ex's pathology/ She hooks 'em and crooks 'em and cooks 'em with impunity," as he does in "Desert of Love," a truly twisted love song.
But "skilled solo performer" fills only one page of David's artistic resumé. As so many concert- and club-goers have seen, he is also is a supremely sympathetic musical collaborator, always up for adding his voice and/or guitar (electric or acoustic) to any kind of tune that calls for it. Besides playing in all sorts of bands through the years, from the fondly remembered Reptiles to the recent Honky Tonk Hippies, he's also sat in with an amazing range of fine musicians, such as Phil Lesh, Railroad Earth, Donna the Buffalo, Henry Kaiser, New Riders of the Purple Sage, Peter Rowan, Ollabelle, the late great Vassar Clements, Jim Lauderdale, The String Cheese Incident, Peter Rowan, and moe., to name just a few. He has also written songs with a host of others, including Jim Page, Lorin Rowan, and Grateful Dead lyricist Robert Hunter. And his live repertoire is peppered with an incredibly broad (and unpredictable) range of cover tunes by old and new musical heroes. Pressed to list some of his own songwriting influences not too long ago, David reeled off Bob Dylan, The Beatles, Jackson Browne, Steve Goodman, John Prine, CSN, Willie Nelson, Merle Haggard, Holland-Dozier-Holland, Mann & Weil, Carole King, Gram Parsons, Elton John & Bernie Taupin, Robbie Robertson and the Grateful Dead; quite a list. But he'll also tell you that in recent years, as he's toured extensively and played with so many superb musicians at festivals and in other settings, he's discovered a whole new generation of songwriters and players who are inspiring him.
As both a player and a fan, he understands the indefinable transformative power of music - how it feeds our very life-force, bonds us together in obvious and unseen ways, teaches us, heals us, makes us better citizens of this fragile planet. As David notes, "I came up in the time when we thought music could change world, and I still think it can - the only way the world can be changed: one person, one soul at a time."
He's definitely doing his part.
- Blair Jackson
Recordings Home By Morning (with Eric Rawlins; 1997); "Monica Lewinsky" (CD?single - David?Gans and the Broken Angels); Solo Electric (2000); Live at the Powerhouse (DVD; 2002); Solo Acoustic (2003); Twisted Love Songs (2007). cdbaby.com/all/dgans www.dgans.com/discography
Music Productions and Compilations The Music Never Stopped: Roots of the Grateful Dead (1995), Grateful Dead: So Many Roads (1965-1995) (1999); Might as Well: The Persuasions Sing Grateful Dead (2000); Stolen Roses: Songs of the Grateful Dead (2000); Postcards of the Hanging: Grateful Dead Perform the Songs of Bob Dylan (2002); All Good Things: Jerry Garcia Studio Sessions (2004); Live From Berkeley: Performances from KPFA's Dead to the World (2005); Well-Matched: The Best of Jerry Garcia and Merl Saunders (2006)
Books Playing in the Band: An Oral and Visual Portrait of the Grateful Dead (with Peter Simon (1985/1996); Talking Heads: The Band and Their Music (1985), Conversations with the Dead (1992/2002); Not Fade Away: the Online World Remembers Jerry Garcia (1995) www.dgans.com/books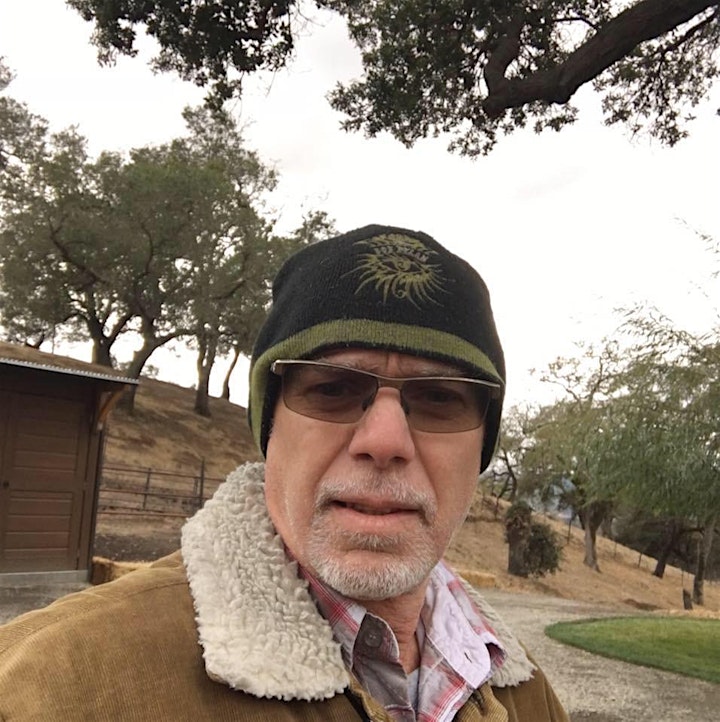 Coming in with a few Bob Dylan and Neil Young songs.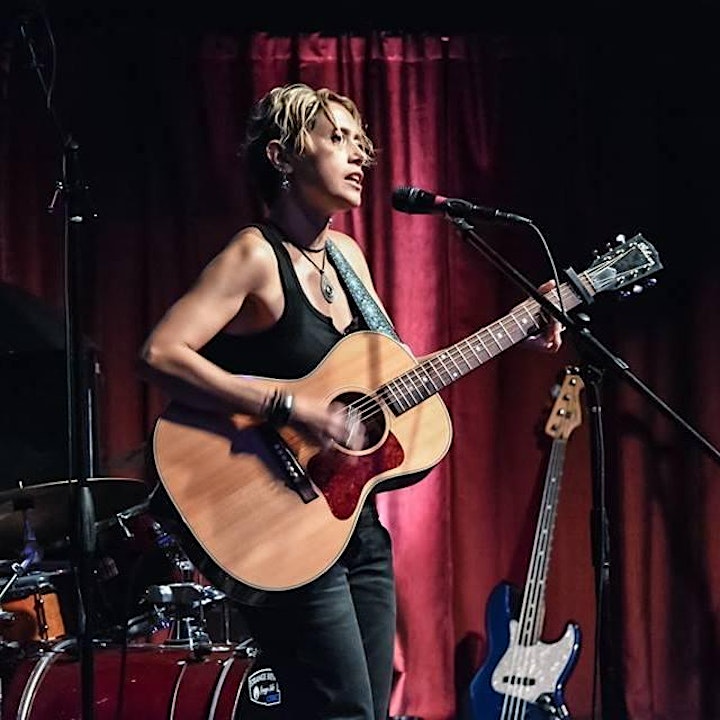 Giulia Millanta is an Italian born singer-songwriter based in Austin, Texas.
Her unique style is an Indie Rock, Alternative-Americana cocktail with a European twist.
She is feisty, humorous, raw, yet introspective and evocative.
Vocalist and guitarist, she also plays baritone guitar, ukulele and sings in four languages (English, Italian, Spanish and French).
She has been described by Michael Greenblatt on The Aquarian Weekly as being "deeply evocative with a dash of Piaf, a sprinkle of Lady Day, a pinch of Norah Jones and a teaspoon of Madeleine Peyroux." "She has been called smart, eclectic, adventurous and cool, and credited with psychedelic grooveability whilst 'baring her clairvoyant soul' to 'deliver musical mojo'".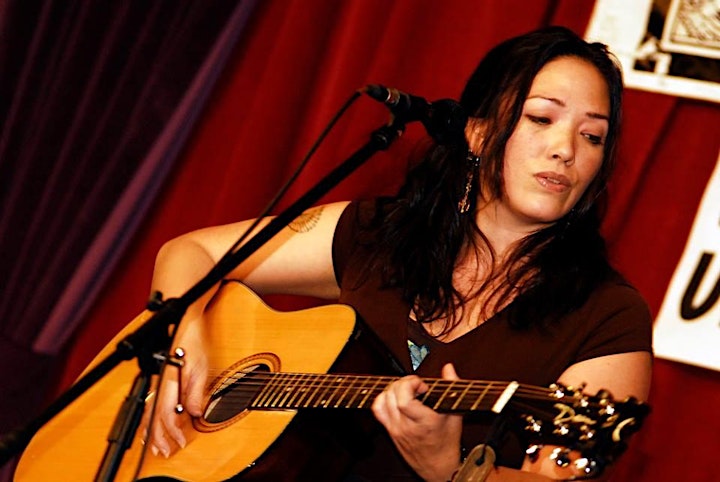 Singer/Songwriter, Violist & Educator, Teri Untalan: Teri breathes a deep soulfulness to her music with an acoustic/roosty edge & pop & jazz sensibility. A graduate of Berklee College of Music, she was a recipient of a Regional Arts & Culture Council Grant that funded a trip to study with Nashville fiddling legend Buddy Spicher in 2011. Teri's backed up or recorded with a long & diverse list of California and Portland based artists from funk guitarist Miko (formerly of Prince's NPG), Brad Brooks (SF) to PDX favs Silk & Olive, Alan Singley, Ages & Ages and Appetite for Deception (GnR tribute) to name a few. She's currently producing her next album.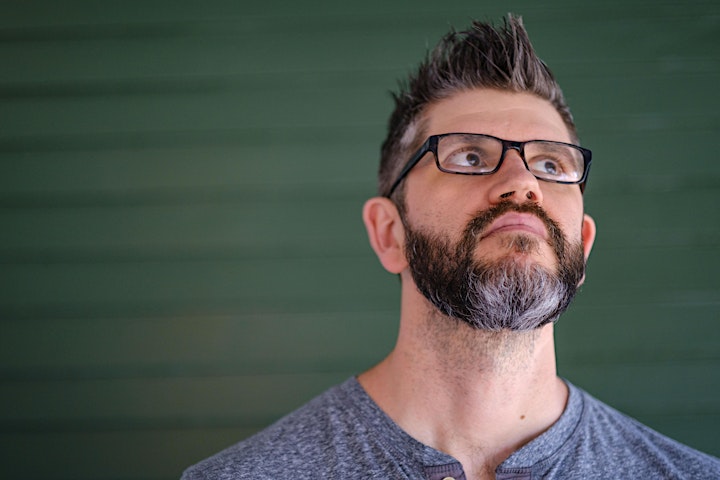 Chris Hughes, aka The Hughes Effect, is a singer-songwriter, multi-instrumentalist, and producer. Versed in playing guitar, bass, piano/keyboards and drums, he often writes and records all his own parts. Most of his songs begin life on an acoustic guitar, and there's usually a folk or Americana influence on his music, which he mixes with elements of alternative and indie pop for a unique blend of uplifting indie rock.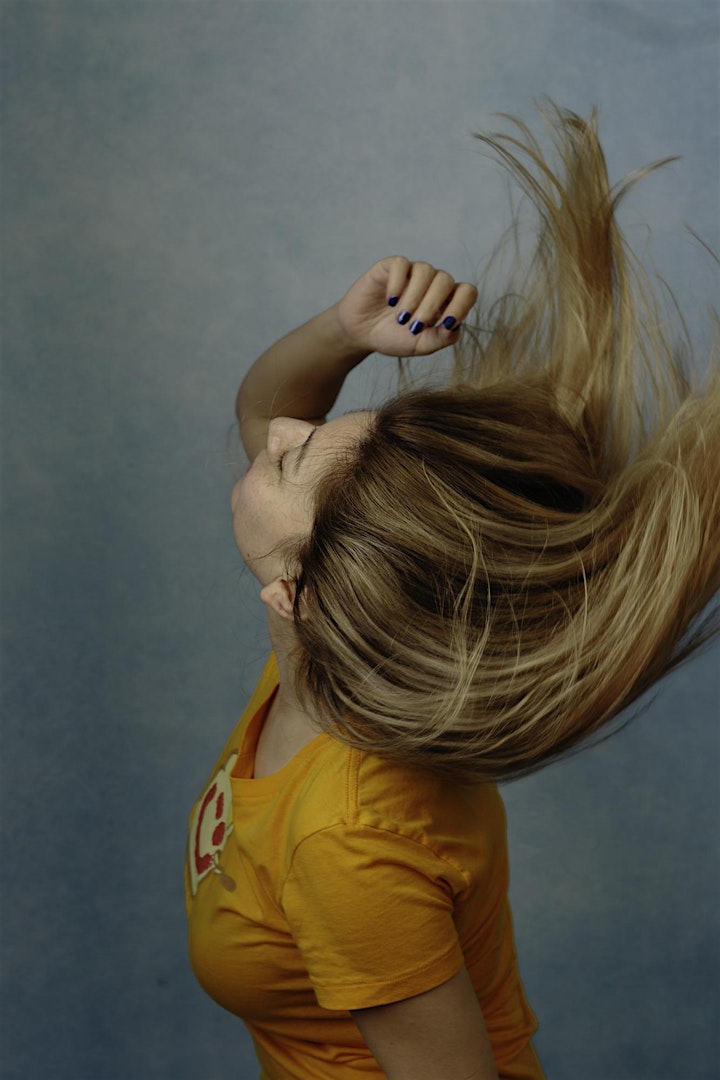 Think oranges apples and sunshine and a road of yesses. Katherine Park has a voice like an angel riding the wish of all seasons, moods and moments, traditionally left to poets, painters, to dreamers and lovers. Think Alison Goldfrapp and Will Gregory of Goldfrapp, meets the silky tones of Marilyn McCoo from the Fifth Dimension. - Jerry Thompson (Lifoti Magazine)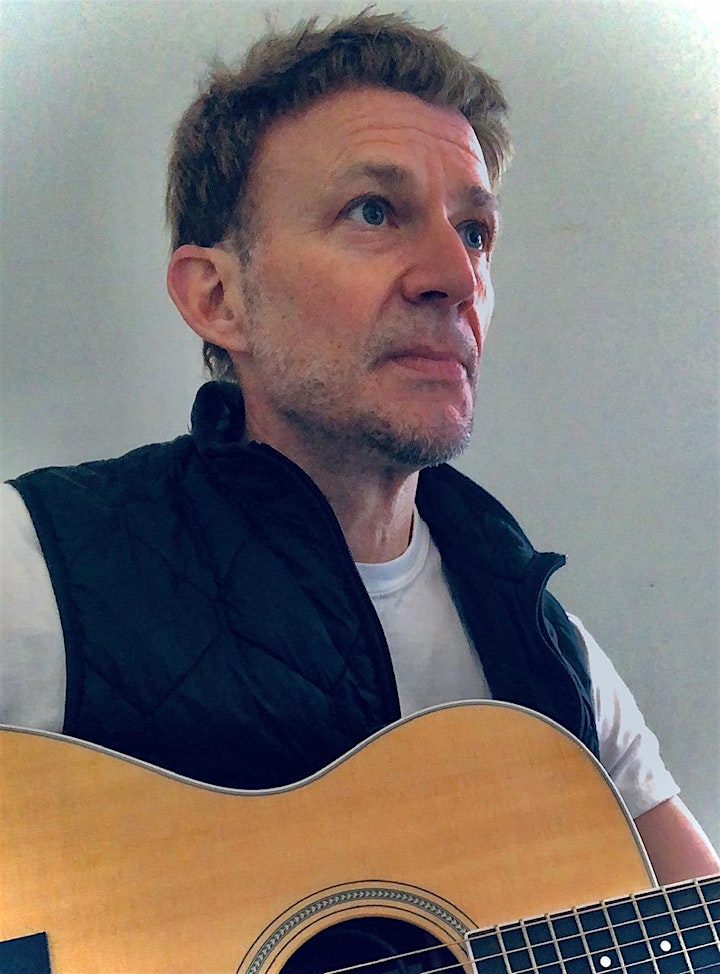 David Jesitus is a singer/songwriter who plays with San Francisco's El Gato Dice. When electric, it's shoegaze indie pop. When it's acoustic, it's sweet melancholic alt-Americana. The pandemic has delayed David's fourth album, but look for that in winter 2021.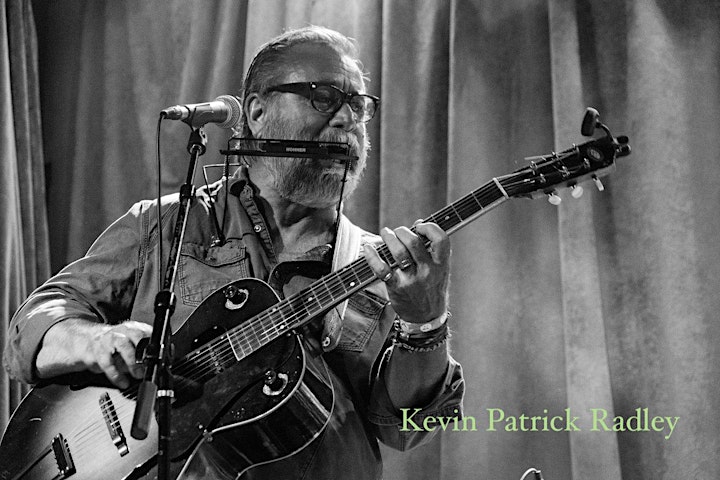 Kevin Patrick Radley is a singer songwriter from Vallejo, Ca. He draws his musical influences from the American musical landscape of blues, country, soul and the occasional country holler. His songs explore time honored themes of love, loss and redemption and performed in the spirit of the juke joint jam.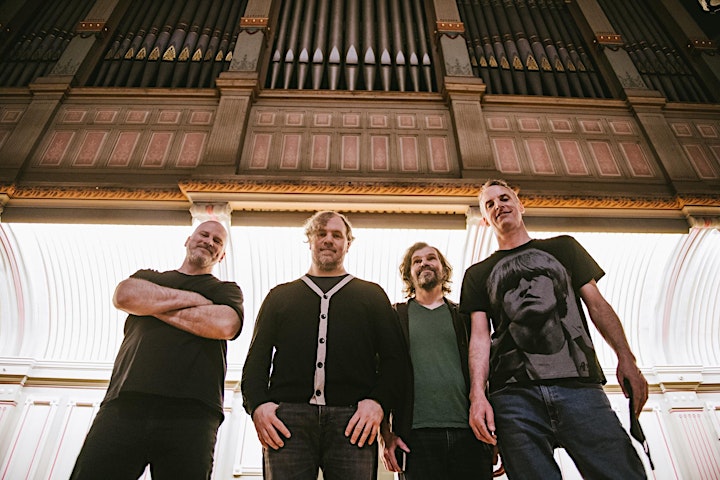 Get elevated by the Eastern Highs! Like New York's Adirondack High Peak mountains which serve as the band's inspiration, The Eastern Highs' transcendent sound is deeply rooted while also ascending towards the sky and beyond. Duality is a constant theme for the Troy, NY, based band. The quartet's produces a captivating soundscape which deftly combines classic and modern sounds that owe as much to the roots/Americana flavor of The Band and Wilco as it does the intrepid reach of some of rock's leading sonic explorers such as Pink Floyd and Radiohead. Throw in a deep jazz-vibe, focused straight-forward songwriting and a touch of whimsy and together it concocts a musical vision quest that is uniquely The Eastern Highs.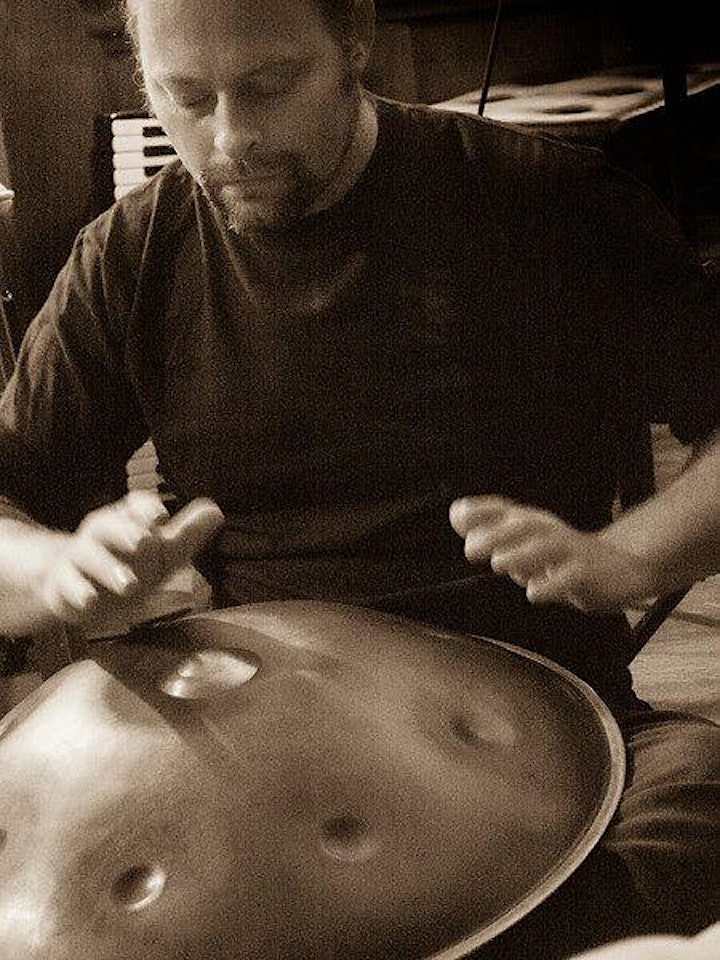 First I break down how North Indian tabla works & a little bit about the tradition; then I loop live performance of tabla with jaw harps, kalimba and poetry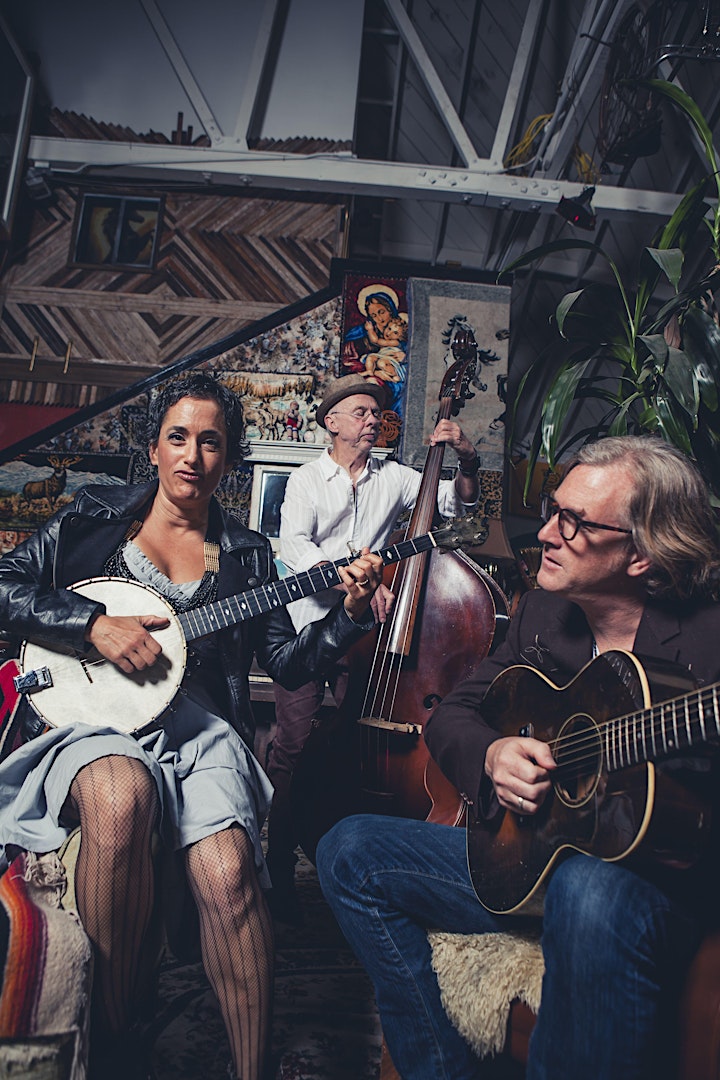 Tenacious, innovative string musicians, the Evie Ladin Band – Evie Ladin, Keith Terry and Erik Pearson – throws down captivating, truly entertaining live shows. Grounded in Appalachian old-time repertoire, seasoned in African-diaspora roots, writing from life in modern cities, blurring the lines between music and dance, the polyrhythmic heat of Evie's clawhammer banjo, resonant voice, real stories and rhythmic dance have been heard from A Prairie Home Companion to Hardly Strictly Bluegrass. Their performance experience is a stand-out.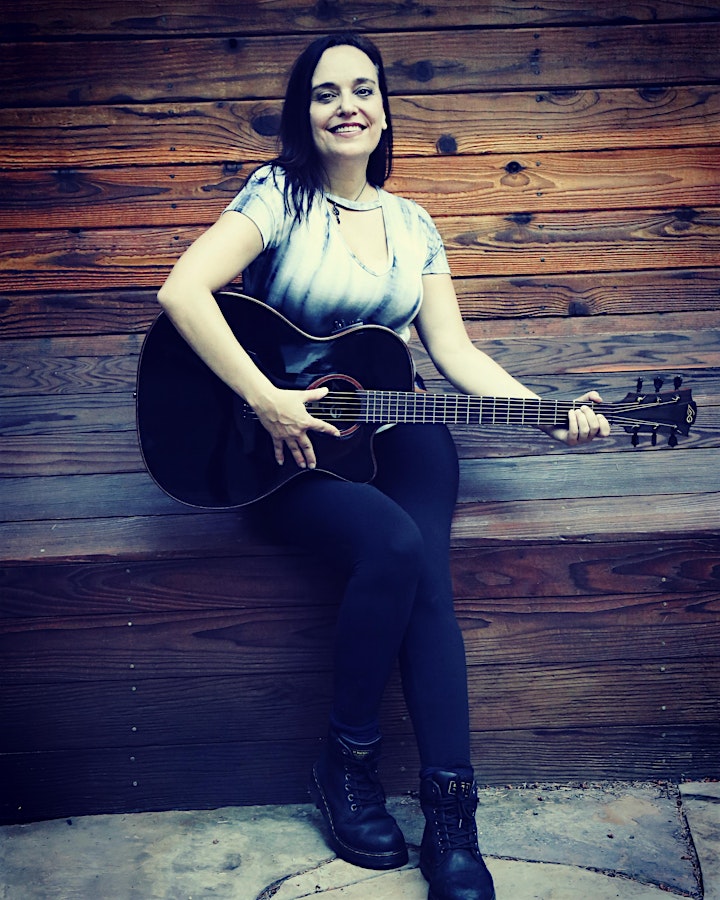 Nikki Doria is a dramatic musical artist and songwriter that listeners find unique. She is a singer, guitarist, and multi instrumentalist emerging out of the San Francisco bay area with several studio singles this year. She comes from a classical background and blends this sensibility with a rock and alternative sound. Her songs have themes of love, deception and mysticism along with an empowering spirit of independence.
Late Night Boot Stomping Road Music From the Heart. Finger style slide guitar from a solar powered studio in the hills of Northern CA.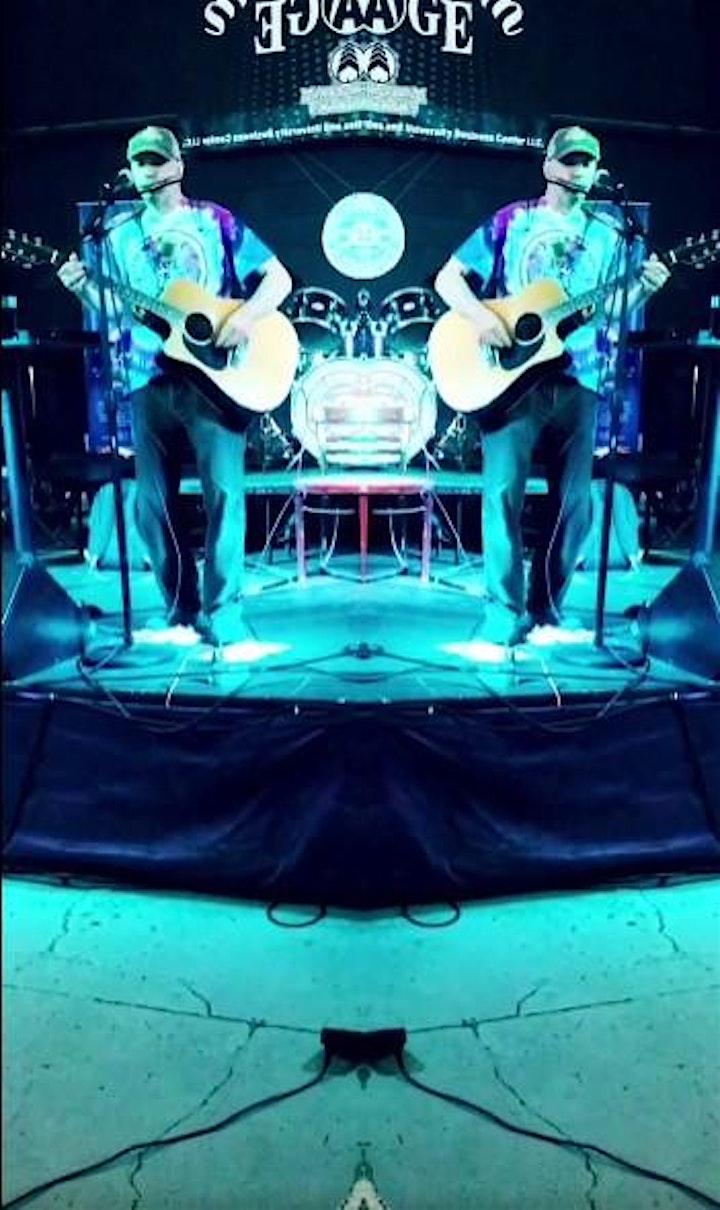 John is an established professional musical performer and plays acoustic shows around the San Francisco area. Hailing from blues + jazz saturated upstate NY city of Rochester. Roots running deep, he was captivated by the intensity and emotion of monumental east and west coast blues, rock and jazz improvisers of the past and more recent modern Jam Band, Groove and Indie Rock acts. Deeply rooted and well-versed in American roots music and early southern blues John will take you on a musical road trip across the country.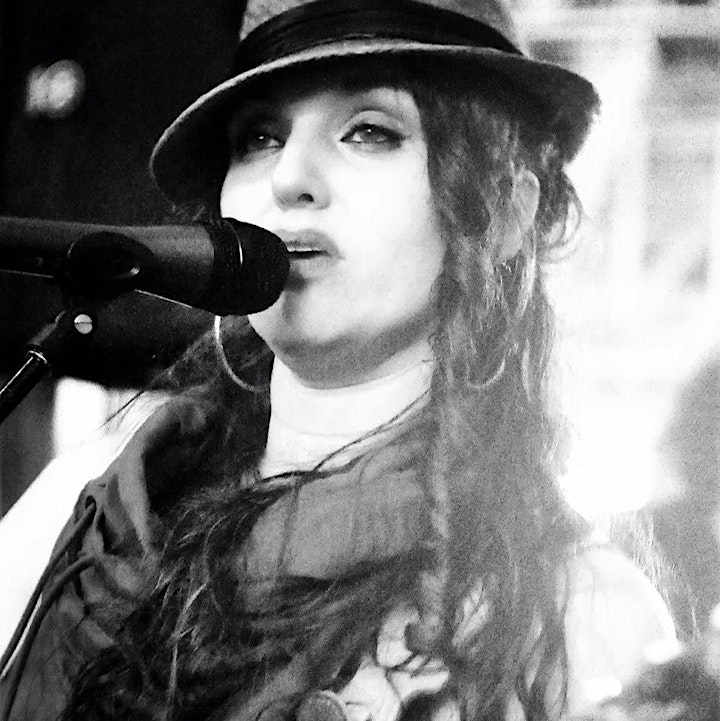 New York bred and Los Angeles based, Sariyah is an internationally touring independent artist, producer, and educator. Jazz and folk trained, hip-hop educated, influenced by Latinx sounds and her Jewish roots, she "seamlessly combine(s) a wide variety of disparate styles and sonics into a memorable sound all her own". Her lyrics weave "powerful, soulful, spirited songs filled with stories of struggle, love and social justice". Following her first EP and guest features, Sariyah released her LP Breaking Shadows in Oct 2019. The 17 tracks address love, power, and patriarchy; recorded in LA, Berlin, Lisbon. www.sariyahidan.com/epk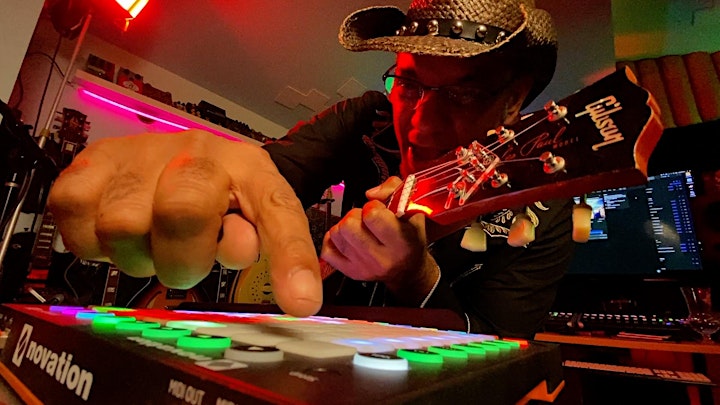 D.B. Walker plays Rock, Blues and Jam music with far-flung influences ranging from Muddy Waters to The Grateful Dead, The Cure, Nine Inch Nails and Tool. Using the latest tools to create solo performances that are sure to surprise and delight.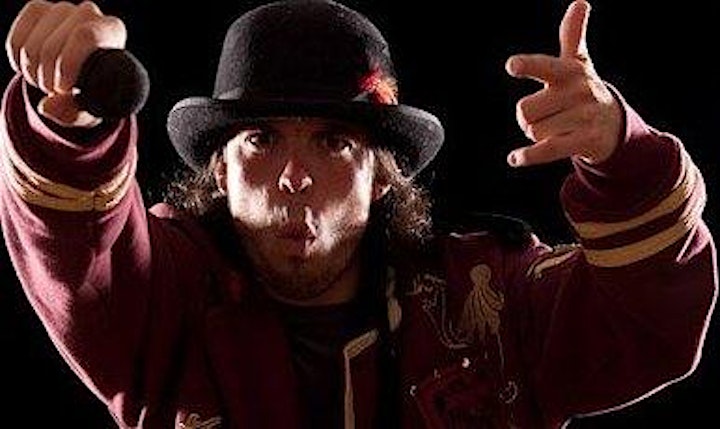 Called The Maniac of the Mouth for his wildman, sideshow antics co-hosting the monthly variety show Tourettes Without Regrets, sYzYgY (pronounced sizz-uh-gee) is no stranger to the stage and is on a mission to boom his bass from every mic, speaker and stage that he can get his hands and mouth on. He has southern roots in Huntsville and Nashville, which you can still hear from time to time in his speech. His journey has led him to his current hometown of San Francisco, where he honed his skills after finding mentors in Kid Beyond, Tim Barsky, Infinite and Soulati at a local beatboxing salon called the Vowel Movement. His inspiration for becoming a one man beat machine can be traced to Michael Winslow as well as other influences including Bobby McFerrin and Rahzel. sYzYgY's sound is genre bending, drawing from elements of hip hop, dubstep, drum and bass, ragga, dancehall and hyphy with ridiculous levels of bass that resonate, with throat singing effects that make for a spellbinding boom.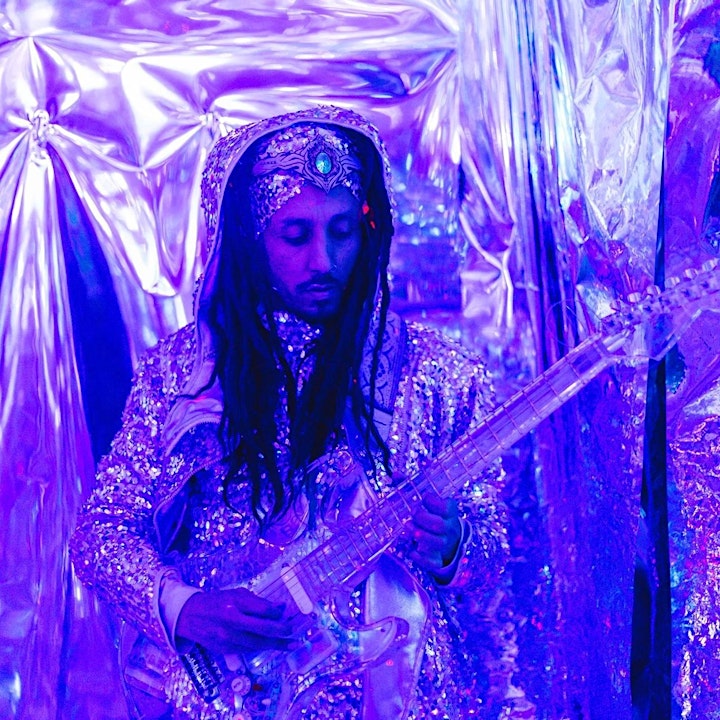 jinnwav is a synth/vocal project by San Francisco-based guitarist and live-looping innovator The Genie. After almost two-decades of refining his unique looping style and interpreting songs by iconic artists such as Radiohead, Bjork, Portishead, Sade, The Cure, Pink Floyd, etc., he has added vocals via Korg vocoder to create an intensely powerful performance blending all of his styles and influences.
Date and time
Location
Refund policy
Contact the organizer to request a refund.
Eventbrite's fee is nonrefundable.