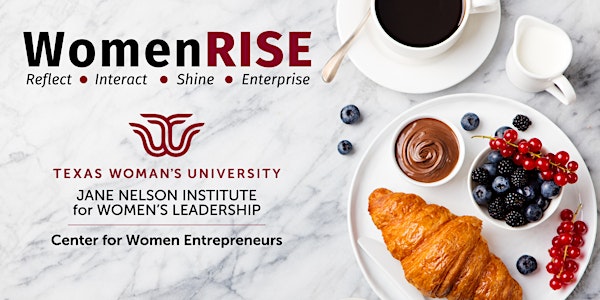 October WomenRISE: Experiential Marketing 101
Experiential Marketing 101: Brand Building through Engagement
About this event
Experiential Marketing 101: Brand Building through Engagement
 Experiential marketing is a highly effective, yet often overlooked tool that entrepreneurs can integrate into their business to generate authentic connections with customers. By creating meaningful and memorable experiences, brands can influence purchase behavior and increase awareness of products and services.
 A few takeaways you will walk away with after this workshop 
1. What experiential marketing is (and is not) and how it can benefit any business.

a. How experiential marketing functions within the traditional marketing/advertising mix.

2. How to create and utilize brand awareness to grow your customer base.

3. Examples of creative activation ideas and low cost ways to integrate experiential strategy into any business.

4. Steps to get started on building a custom experiential plan for their business.
**Networking Opportunities @ WomenRISE**
For those that are interested in networking, there will be two opportunities at our WomenRISE events.
Networking before the event: 7:35-7:55 am
Networking after the event: 9:05-9:25 am
Official program: 8:00 - 9:00 am
**All registered attendees will receive the replay link after the event.**
Cassandra Greenfield President, Experiential Strategy & Production
 Cassandra has an in-depth understanding of marketing strategy, event production, logistics and activation methods for a wide range of campaigns. Eighteen years as an experiential marketer has taught her to be extremely resourceful, flexible and to maintain a willingness to learn new things.
 When not producing award-winning campaigns, Cassandra enjoys reading historical thrillers, volunteering, watching classic movies on TCM and cooking. She is happily married with two dogs and one bossy cat.