October - Whole Hog Class Breakdowns

Multiple Dates
Event Details
This month we are offering two Whole Hog Breakdown classes:
Friday October 26, 6pm - 9pm. 
Saturday October 27, 10am - 1pm. 
You'll have the opportunity to butcher a half hog from Roller Coaster Farms into primal and various sub-primal cuts. You'll also learn the basics of sub-primal cuts, sausage making and the processes of making salami and dry-curing. The class is held in our Underground Meats processing facility, so you'll get to check that out as well.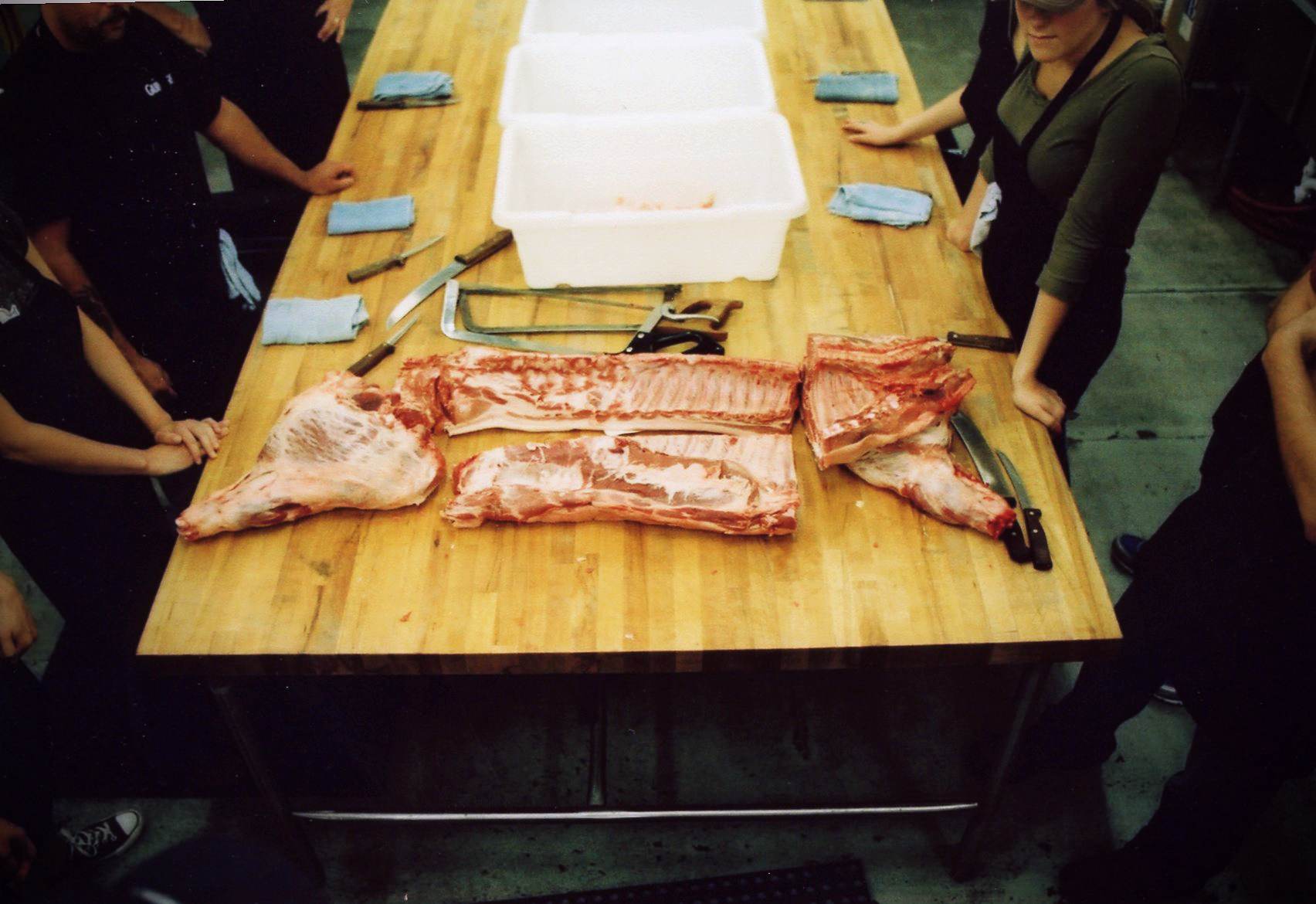 Organizer
The Underground Food Collective is a cooking collective based in Madison, WI. We have a catering company, Underground Catering, an artisan salami business, Underground Meats, and we've just opened our second restaurant Forequarter, located on the near-east side of Madison (we lost our first, the Underground Kitchen, in a fire in June 2011). We cook as a collective, which means we don't have a head chef or owner. Rather, we work together, drawing on our diverse set of experiences, training, and talents to produce food that's better than any one of us could do alone.