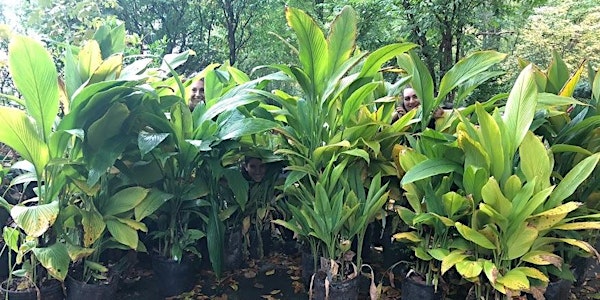 October Volunteer Day
We need all hands on deck to help get the tropicals out of the garden so they can stay safe and warm inside over the winter!
When and where
Location
Dr. Jim Duke's Green Farmacy Garden 8210 Murphy Road Fulton, MD 20759
About this event
It's time to remove our potted tropical plants from their seasonal spots in the garden beds, and get them ready to spend the cold season indoors. Today's work will entail digging and heavy lifting, some of which may involve working up close with a partner for short periods. Please come ready to burn some calories!
Perks of volunteering include access to the garden and our incredible stock of powerful plant allies, refreshing beverages made fresh, plant and knowledge shares, and community!
Participants must wear a well-fitting mask covering mouth and nose when using indoor restroom facilities, and outdoors when closer than 6' to any community member whose comfort requires it - regardless of vaccination status.
Please register ahead if you plan to join us, and cancel if plans change so the space can be filled. And of course, please sit this one out if you develop respiratory symptoms or other signs of illness.
Thanks so much for your support!