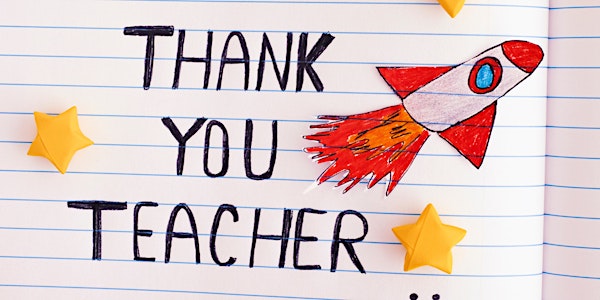 October Storytime: Teachers!
Come share & listen to stories all about TEACHERS at this fun and welcoming Storytime @ Manny's.
When and where
Location
Manny's 3092 16th Street San Francisco, CA 94103
About this event
Your kindergarten teacher. A favorite college professor. The lunch lady. A coach. Unexpected experiences that grow our perspectives. Your grandfather's sage advice.
Teachers shape us in so many ways, and they come in so many shapes. From the traditional to the unconventional, teachers are a necessary part of growth and development at every age.
This month we are celebrating and remembering all the teachers who've touched our lives. We will honor their wisdom, their dedication, and the unexpected impacts their lessons have on us.
So who was the first teacher who made a difference in your life? Who taught you something outside of a traditional teacher role? How have you been your own teachers on a quest for knowledge?
At our monthly Storytimes, we explore a theme through the lens of our personal experiences and stories from our community. This is a safe, welcoming space where everyone is encouraged to share, listen, and connect. You might even meet a new friend!
This 90-minute event is divided into three parts.
THEME INTRO: We'll explore our theme through easy games, group discussions, and Liz's theme story.
SMALL GROUP CONVERSATIONS: Fun, thought-provoking question prompts help us get to know each other and spark story ideas
STORYTIME! EXCELLENT!: 4 to 6 folks will have the opportunity to get up on stage and share their theme stories with everyone.
This month's theme is: TEACHERS
NOTE: This theme was originally scheduled back in May '22, but we had to postpone the event. So dust off that Teacher story and join us on October 18th!
Storytime @ Manny's is hosted by Liz Morrison
Liz believes our stories have the power to connect and inspire us. She brings this to life as a storytelling consultant, workshop facilitator, and co-founder of the Connection Feast community. Her winding storytelling journey includes 15 years producing human-centered content for companies (Airbnb), campaigns (Obama 2012), causes (Idealist.org), and cable (Bravo, NatGeo, Discovery); sharing her own stories on stage at The Moth, Beyond Borders Storytelling, and About Last Night; and using tarot cards to guide introspective coaching sessions for individuals and groups.