Description
October SPE OKC Monthly Luncheon
Will Rogers Theater, October 19th, 2017, 11:30 AM - 1:00 PM
Comprehensively Valuing an Asset
Presented by David S. Jones, Reservoir Engineering Manager at Chesapeake Energy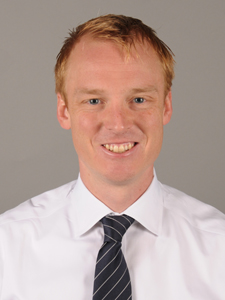 Abstract
Valuing an asset is not simply taking total potential revenue and deducting from it the estimated cost to produce that revenue. Likewise, an asset with the highest net present value is not necessarily the keenest investment for a company to make. The value of an asset not only depends on its potential to create revenue, but just as importantly the portfolio of the company the asset belongs to as well as the current and future environment and infrastructure surrounding that asset.
A company must take into account market risk, current interdependencies of the complex network of getting product to market, and future infrastructural and environmental challenges before moving forward with a decision. By approaching the broad term "asset value" and demarcating it to fit a specific company based on the aforementioned items, the company can holistically value an asset.
Bio
David S Jones is a Reservoir Engineering Manager with Chesapeake Energy. He graduated from the University of Mississippi in 2000, where he obtained a Bachelor's Degree of Mechanical Engineering and has spent 17 years as a professional working in the Oil and Gas industry with experience in domestic exploration and development. From 2000 to 2005, he worked Enhanced Oil Recovery projects and conventional gas fields with ExxonMobil, and in 2005 moved to Oklahoma City, where he has worked unconventional oil and gas development projects across the domestic United States. His area of expertise is the economic evaluation and development unconventional fields.