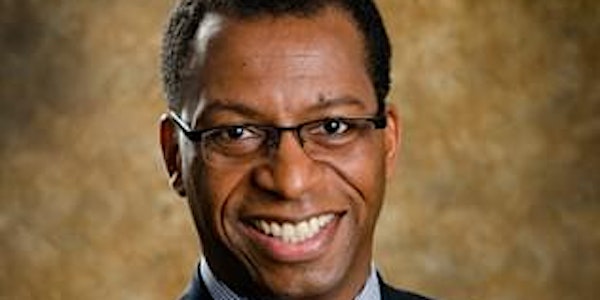 October Signature Speaker Series 2017
When and where
Location
University of Richmond's Jepson Alumni Center 101 College Road Richmond, VA 23229
Refund Policy
Refunds up to 7 days before event
Description
#AMARVA Signature Speaker Series Registration
Tech-Savvy Shoppers Transforming Retail
Marketing Executive David Wilson brings over two decades of Fortune 50 business experience, and lots of participant interaction and humor, to share some of the dramatic changes in the retail industry. He will share the results of the UPS Pulse of the Online Shopper study. The study is the sixth annual study conducted by UPS and fielded by comScore to gain insights into the online shopping experiences, preference and behaviors.
Industry insights and key implications for marketers who want to stay ahead of the rapid changes in retail. David will share what is most important to online shoppers, so that marketers can develop strategies to optimize the customer experience and grow sales.
Key takeaways and insights:
ComScore's State of the U.S. Online Retail Economy Q1 2017

Digital commerce trends (m-Commerce vs e-Commerce)

Pulse of the Online Shopper

Constants – Areas of the retail experience that remain important year after year and influence purchase behaviors. These are pricing and convenience, shipping and logistics and multi-channel shopping.

Emergers – Newer areas of retail that may play a role in the shopping experience of the future. These include technologies, such as robots, chatbots and virtual reality solutions.

Movers – Areas where consumers have shown significant growth over the past few years. These are mobile, marketplaces, and international shopping and store usage habits.
About David Wilson
David Wilson believes in servant leadership.
Described as a "visionary", and a "rock star in the leadership & marketing fields with infectious energy."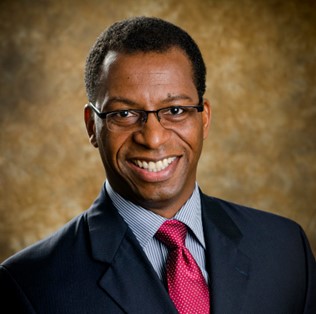 David is a results-driven executive leader with 25+ years of experience within a Fortune 50 company (UPS), a military veteran, and works as a business consultant and marketing strategist.
David's greatest strengths are his creativity, business vision, servant leadership, and mentorship. He is a corporate innovator helping to develop UPS's initiative to work within the startup/entrepreneur community.
He serves on the American Marketing Association's (AMA) Professional Chapter Council, and is a Past President of the AMA Birmingham Chapter. He has been an Adjunct Professor at Indiana Wesleyan University, where he earned his MBA.
He is a featured leadership and marketing strategy keynote speaker, entrepreneur mentor, and startup competition judge at events throughout the mid-South area, and nationally.
David authors articles on Marketing & Business Strategy, Leadership, Branding, and Social Media for the American Marketing Association (AMA) and LinkedIn.
Connect with him at:
Twitter - twitter.com/dewLeadership
Instagram - instagram.com/dewLeadership
LinkedIn - https://www.linkedin.com/in/dewleadership/
Luncheon Cost: $25 for Members; $40 for Non-Members; $20 for Students. ***Pricing reflects Early Bird Discount of $5 for registering prior to October 4**
*Payment is required in advance by Visa, MasterCard, or American Express through Paypal or Check sent as soon as registration is completed. Seats not paid for in advance are not guaranteed. Cancellations made in the week of luncheon are not refunded.
Registration Closes October 16.
Sponsors:
Gold - Allianz; Altria; circle S studio
Partners - Parkwood Creative
Silver - Choozle; Comcast Spotlight; Elevation; Groovin' Gourmets; Harris, Hardy & Johnstone, P.C.; Richmond Times-Dispatch; The Hodges Partnership
Bronze - Aquent; Authentic; Brand Planning; Workshop Digital; Zooom