Description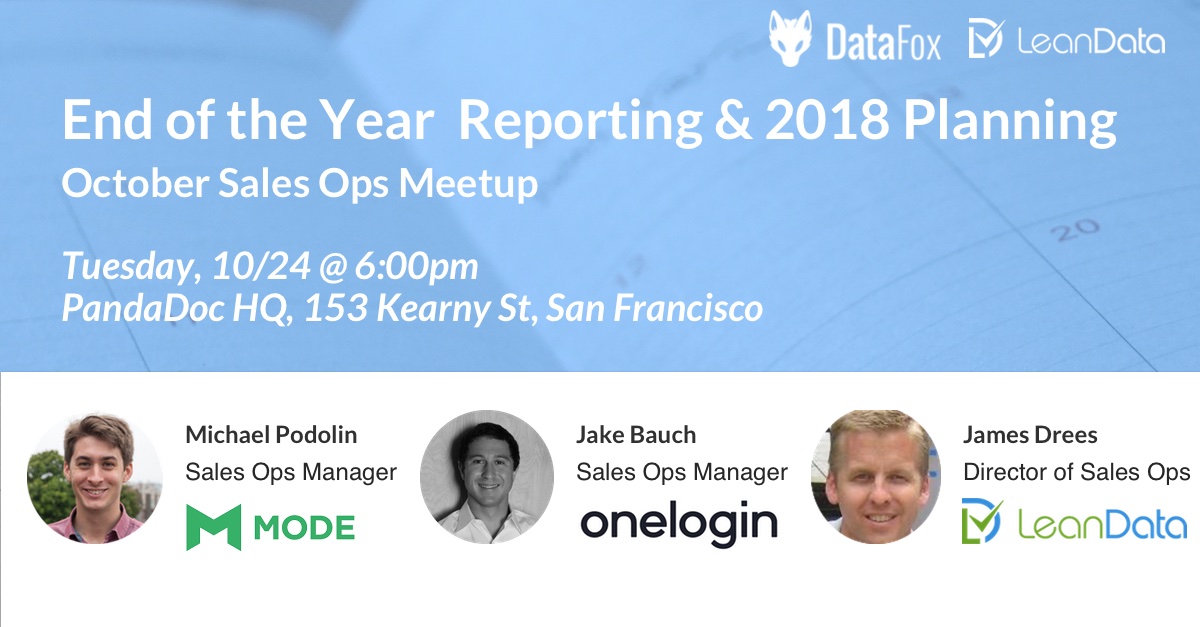 October's meetup, our last meetup in 2017, is a review session for tackling end of year projects for sales & marketing operations folks. We're giving you a 2-month head start before Christmas!
Come learn from sales ops pros from Mode and LeanData as they describe their tips and tricks for 2017 reporting & analytics, territory design/redesign, and actionable tactics for 2018 sales planning.
Refreshments will be provided by LeanData. We hope you can join us for a great evening.
Location: PandaDoc
Agenda:
6:00-6:30pm Check In & Networking (refreshments included)
6:30-6:50pm Panelist Presentations/Interviews
6:50-7pm Audience Q & A
7:00-7:30pm Networking
Hope to see you there!
DataFox & LeanData