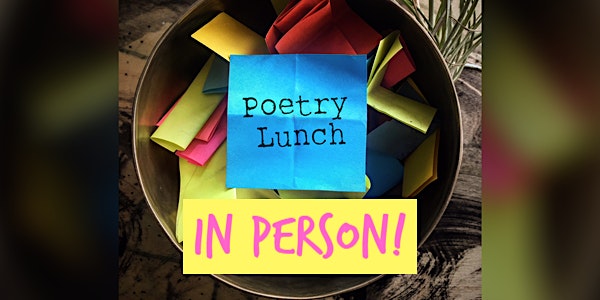 October Poetry Lunch (Optional theme: "Nature | God")
A community ritual where we share poems (broadly defined) at lunchtime.
When and where
Location
Prime Produce 424 West 54th Street New York, NY 10019
About this event
How it works...
1. Pack a poem* and meet us at the Prime Produce Guild for Good. You may also pack a lunch or purchase a delicious meal at Cafe 424
2. Share a poem* inspired (or not!) by the totally (truly) optional theme: "Nature | God"
3. Eat and speak**
*Poems are broadly defined by us: original or found pieces; songs, doodles, dance routines; anything that inspires a story worth sharing.
**Listening is participating, so no pressure to share.