Description
Develop A Playbook For Your Business & Stay Ahead Of Competitors!

Testimonial : https://www.youtube.com/watch?v=UWVIWGIrOXY

2 Days Strategic Playbook Master Class
What you will discover at the Strategic Playbook Masterclass
- Develop a Strategic Plan for Business Growth
- Innovate the Business Model with Strategic Tools
- Design Value Propositions that increase competitive advantage
- Tackle competitors knowingly
- Create Strategic Plays for the business

What you will get:
- One (1) Strategic Playbook leather bound copy.
- 2 hours FREE business coaching.
- FREE Business Assessment.
- and many more intangible benefits.

RM 997 = 2 days + 2 hours FREE business coaching + FREE Business Assessment.

REGISTER NOW as we limit seats to maximum 15 companies.

RATES:
Normal Rate 1 pax for MYR 997.00

GROUP DISCOUNTS:
*Special Rate 2 Pax* for MYR 1,797.00 Attend with your business partner or a friend to enjoy this special rate.
*Extra Special Rate 3 Pax* for MYR 2,397.00 Attend with your management team, business partners or bring 2 friends.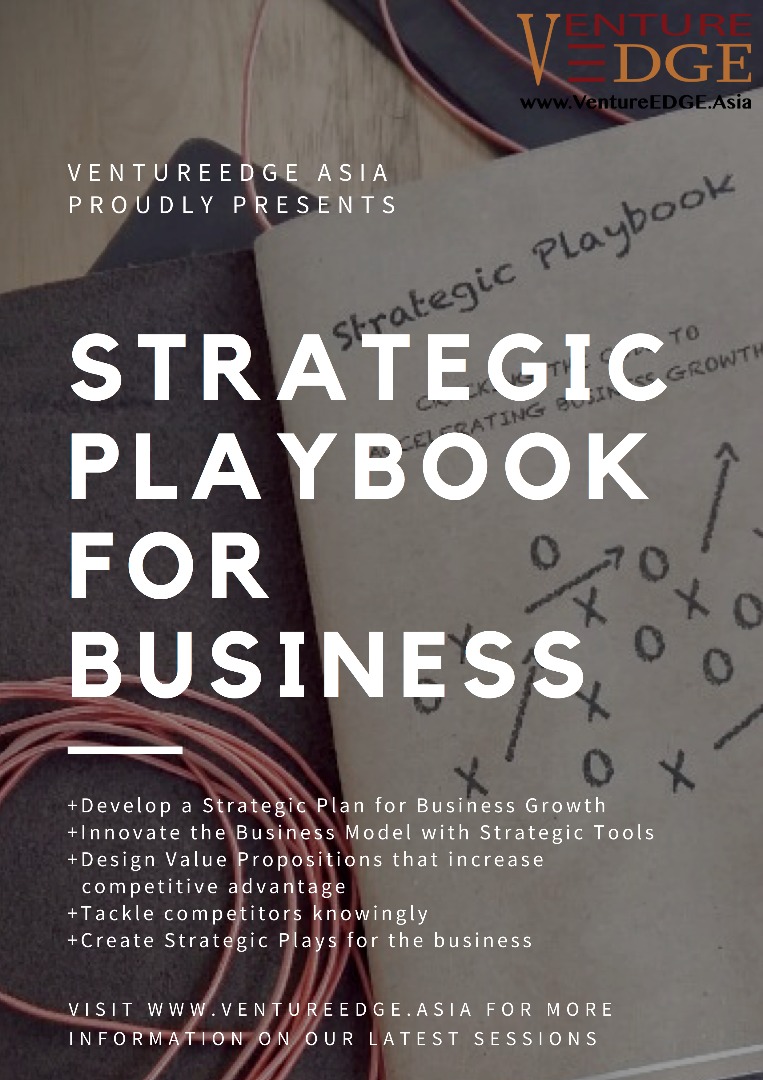 If you need to contact the organiser, call 012-388 8400.