Event Information
Location
Vanderbilt at 100 Oaks "D" Entrance
719 Thompson Ln
Conference Room #C
Nashville, TN 37204
Description
Hello "Linking Middle Tennessee Professionals" Members & Friends,
This month's Lunch & Learn will be held on October 20th, 2017. We are very excited to announce that Emily Smith, Faculty Fellow and the Executive Director of Workforce Engagement in the College of Professional Studies at Lipscomb University, will be our October speaker!
This month's topic will be: "Public Speaking Hacks."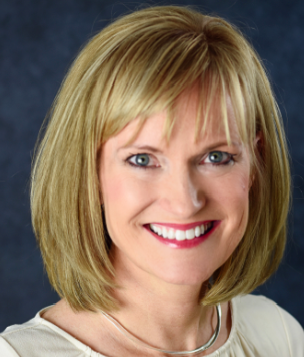 A presentation and nonverbal communication expert, Emily Smith is on a mission to help people become better public speakers by learning to be more comfortable with the process. She has taught courses in speech and interpersonal communication, and she enjoys seeing the impact that learning to speak more effectively has on a person's life and career. Her focus in her current role is on establishing effective, mutually beneficial partnerships with local businesses.
Emily was previously the Senior National Dean of Program Development at DeVry University, where she coordinated the development of new academic programs. She has broad experience designing and implementing innovative instructional modalities like MOOCs (massive online open courses), modular learning, and competency-based education.
She holds bachelor's and master's degrees in Organizational Communication from Murray State University. She lives in Franklin, TN, with her husband, six-year-old son, and twin four-year-old daughters. Her passions are workforce development; interpersonal communication; her children; and the fleeting, carefree hours each night after she has put them to bed.
To learn more about Emily Smith and her expertise:
See her LinkedIn profile Here
Don't miss this opportunity to hear Emily Smith share her Public Speaking Hacks!

---
Please REGISTER today so that we can have the appropriate food on hand.
Cost: $10.00
Includes: Admissions and Full Course Lunch
Event Date:
October 20th, 2017 @ 11:00am – 1:00 pm
Event Location:
Vanderbilt at 100 Oaks- "D" Entrance
719 Thompson Lane Conference Room # C
Nashville, TN 37204
**INSTRUCTIONS:**
Park anywhere in front of the main Vanderbilt D Suite
Next to K&C Fashion Superstore & TJ Maxx
When you walk in, the escalators will be straight in front of you in the middle of the room
Walk around the escalators, either left or right side
Conference Room #C is behind escalators on main floor
---
We look forward to seeing you there!
Donald Thomas
Date and Time
Location
Vanderbilt at 100 Oaks "D" Entrance
719 Thompson Ln
Conference Room #C
Nashville, TN 37204