Description
Growth is one of the best problems a business can have. It is also something that you, as a business owner, Director, C-Suite individual, or team member have to deal with on a regular basis. Whether it's closing a sale, seeking outside funding from investors, hosting a successful networking event, hiring new members, or even simply not going crazy, you have to be mindful about the actions you take when growth happens.
This is why we launched the Growth Series. Many of us have questions and few of us have all of the answers. VisualFizz, a digital marketing company that predominantly works with 'growth stage' businesses has been asked these questions constantly and we felt that it's time to provide you with some answers.

We have asked Chicago's best and brightest to speak up and chat with us AND YOU about what they've learned through their years of GROWING their own thing. These individuals are industry leaders, founders of notable companies, sales geniuses, event hosts and personalities, and so much more.
For this event, we will be speaking with Amy Volas: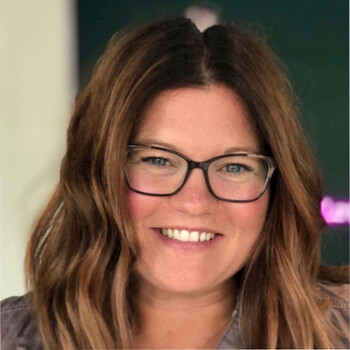 Sales fanatic turned entrepreneur, bitten by the startup bug many moons ago, Amy created Avenue Talent Partners to help startups get critical sales hires right the first time. She has personally closed $100MM+ over the course of her 20-year sales career – much of that for startups. And when it comes to growth, she honestly can't think of anything more important than getting the right salespeople on your team.
What to expect:
Our panelist will be up on stage discussing their story. From the beginning to the end, the good times and the bad. We will ask them questions, we'll let the floor ask them questions, and we'll hold an open discussion.
Why this format?
We've held panels in the past and we realized there's just TOO MUCH good information to split amongst 3-4 panel speakers. That's why we're taking a more micro approach to understand the story of either 1 or 2 speakers.
Schedule:
5:30-6:15 Networking & Chats

6:15-7:15 Panel Discussion

7:15-8 Networking and Chats CTD.
Future Events:
October Growth Series: The Psychology of Presentation, Pitching, Negotiation, and Influence with Jonathon Pritchard Keynote Speaker, author, and trainer of negotiation!
Previous Events:
August Growth Series: How To Build a Massive Network & Nurture It with Tony Paolella and Greg DeKalb
May Growth Series: Launching, Scaling, Selling Your Business While Staying Mindful with Ross Peterson of Blitsy and ScrapHD
July Growth Series: Social Good, Scaled. The Story behind Flowers for Dreams with Joseph Dickstein
VisualFizz, your hosts: We are a digital marketing agency that works with growth-stage organizations building their brand, mid-sizes companies looking to outsource their marketing, and with Fortune 500 companies that feel it's time to try something fresh, new, and more efficient.
Looking forward to seeing you all there!
*Note: There is security in this building. Please say VisualFizz Growth Series for entrance.