About this Event
Join us virtually for the NSBE Charlotte Professionals October General Body Meeting on Wednesday October 21st at 7pm. We will use the mircosoft team platform and our guest speaker Dominique E. Thomas will help us take full advantage of the current Benefits Open Enrollment period.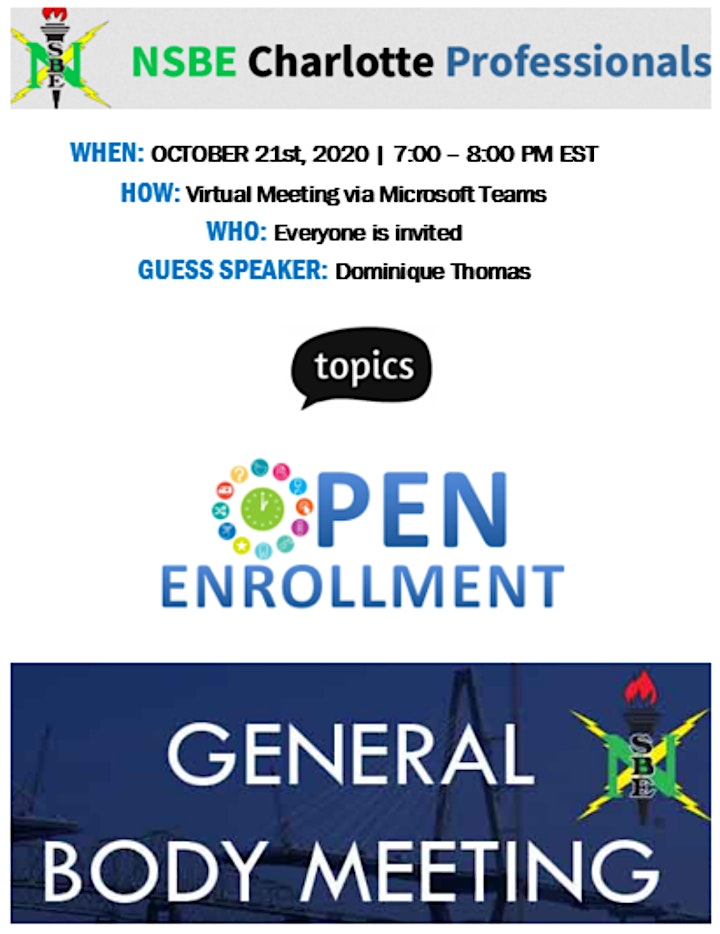 About Our Speaker
Dominique E. Thomas is a Human Resources consultant and professional coach.
Over the course of her career, Dominique has partnered with over 100 companies, helping them to create and support their Human Resources infrastructure, policies, and practices. She specializes in aligning business goals with people initiatives. From new hire onboarding and benefits management to workforce management and strategic leadership development, she co-creates solutions to help businesses grow while their employees thrive.
Dominique received an MBA and MS in Human Resources Management from Claremont Graduate University. She is also a graduate of Temple University, where she obtained a BA in Strategic and Organizational Communications. Dominique holds senior-level Human Resources certifications form the Society of Human Resources Management and Human Resources Certification Institute.