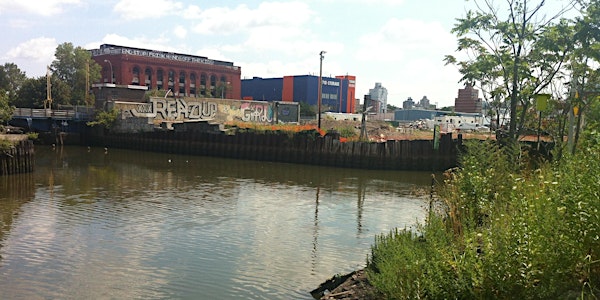 October Forum: Sustainability Spotlight - Gowanus
When and where
Location
Florim 152 Madison Avenue New York, NY 10016
Description
Join GreenHome NYC for a discussion on the revitalization of the Gowanus Canal neighborhood in Brooklyn.
The Gowanus Canal, which was designated an EPA Superfund Site in 2009, has become notorious for the degree of pollution it has endured. The pollution stems from multiple sources, including heavy industrialization, lack of proper flushing, and being an overflow for the area's combined sewer system. While the industrial waste and lack of flushing have been addressed (to a degree), combined sewer overflows continue to be a problem for the canal and its residents. The speakers at this forum will discuss new and innovative methods in the area that divert storm-water and runoff in order to limit and ultimately prevent combined sewer overflows into the canal.
Date: Wednesday, October 19th, 2016
Time: 6:30-8:00pm
Place: Florim, 152 Madison Avenue, New York, NY 10016
Speakers for this presentation include:
Korin Tangtrakul, Co-Creator - Open Sewer Atlas
Korin has led mapping and community engagament work through the Open Sewer Atlas NYC project, started in 2013. Through the project she has worked with SWIM Coalition, Gowanus Canal Conservancy, Newtown Creek Alliance and Riverkeeper to develop maps and outreach material for watershed and stormwater management. This work is now part of the New York City Soil & Water Conservation District, where Korin serves as a Stormwater Technician.
Christine Petro, Director of Education Programs, Gowanus Canal Conservancy
Christine heads development and management of the education programs at the Gowanus Canal Conservancy, including K-12 STEM-based education, Ecology Lecture Series, Volunteer Education and Gowanus Canal tours.