Description
The first Charlotte Black Restaurant Week has been organized and we are ready to check out what the city has to offer!
Next week we will partake in an "American Cuisine with a Soulful Touch" at The Bellè Grille. This family owned restaurant is known for its unique menu item Chicken-A-Liège, a sweet European Belgium Waffle & Fried Chicken Breast. Join us for a one-of-a-kind dining experience.
If you are new to Foodies & Fellowship, get ready for an interactive dining experience with professionals that have relocated to Charlotte a month ago or have been here 15+ years. You may get lucky and meet a native Charlottean. We come together monthly for dinner to enjoy various cuisines as a family.
Tell a friend and RSVP now for your seat at the table!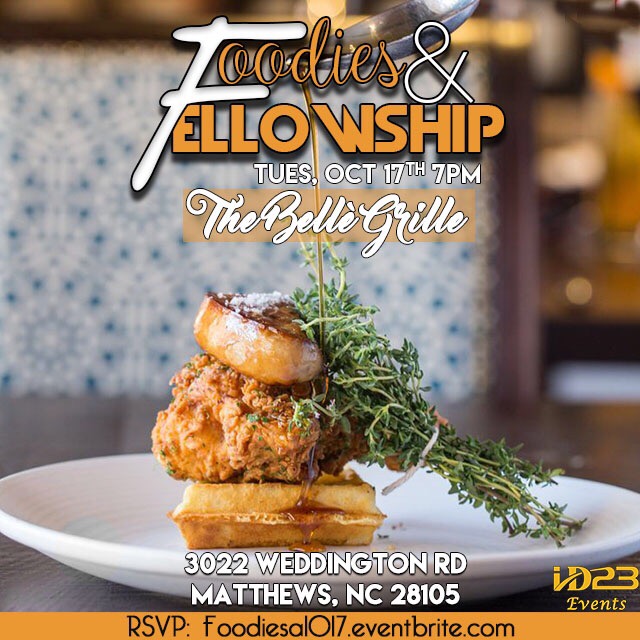 http://thebelle-grille.com/menu.html