Description
Does the thought of working with data strike fear in your heart? Do you have to collect and analyze data for your VAD? Has someone ever asked you, "what's the N for this?" and you had NO idea what they were talking about? Then this workshop is perfect for you!
During our time together, we will go over how to set up an evaluation and data collection plan, some tools for collecting data (including their strengths and weaknesses), how to respectfully gather demographic data, and some basic statistical terminology. In addition, if time permits, we will go over your VAD and talk about your data goals to provide customized advice.
Join us in the EMERGE Career & Technology Center--a 100-year-old library building on the nation's historic register--as we dive into data in a safe and supportive environment with a friendly VISTA alum!
Note: a light breakfast will be served from 8am to 8:30. Please have any food finished or put away by 8:30 as there will be no food or gum allowed during the presentation. Thank you!
---
About the Presenter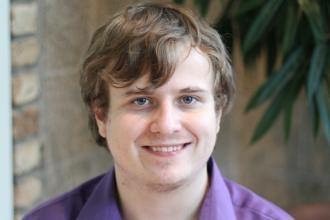 Michael Prideaux is a queer-identified data nerd who believes that the fight for social justice requires a good understanding of the quantitative and qualitative impacts of social discrimination. Currently they are a graduate student at the Humphrey School of Public Affairs pursuing a Masters in Public Policy with a concentration in social policy and analysis of discrimination. In addition to school, Michael has worked for a variety of nonprofit allies, including The Improve Group, Nonprofits Assistance Fund, and the Office of Grants Management. When not at school or work, Michael can be found with their cat or volunteering for local organizations.