Location
Microsoft Campus
8050 Microsoft Way
Charlotte, NC 28273
Description
5:30 pm: Dinner and networking with fellow CBIG members
6:00 pm: Spotlight Sponsor Session from Cardinal Solutions
6:05 pm: Presentation by Jason Thomas
6:45 pm: Presentation by Melissa Coates
7:30 pm: Presentation by Rafael Salas
Jason Thomas: Visualizing John Snow's Cholera Map Using Microsoft BI Back in 1854, London was developing into one of the world's first modern cities, although without the essential sanitary infrastructures. This along with the increase in population made it the perfect breeding ground for many diseases, such as cholera. Around the same time, physician John Snow explored the correlation between diseases and contaminated water supplies and came up with one of the most famous maps in history. Relive the adventure of John Snow as we follow his journey in this session using Microsoft BI tools. As we recreate his map, we'll also talk about the steps and best practices for exploring geospatial data.
Melissa Coates: So You Want to Be a Rockstar Report Developer? Don't settle for being an average report developer. We'll walk through the process end-to-end while discussing tips and best practices for SQL Server Reporting Services requirements gathering, development, deployment, testing, standardization, and documentation. We will review techniques to increase report maintainability as well as save you time. Audience participation and sharing of experiences is encouraged as we cover choices you have for data sets, sorting, grouping, filtering, calculations, parameters, deployment, and delivery. This session will focus primarily on SSRS 2012, although some concepts may apply to other BI tools as well. Join us for this session and take your reporting skills to the next level.
Rafael Salas: Self-Service ETL and Power Query: Are We There Yet? Have you determined the role that a self-service ETL tool could play in your organization? Self-service business intelligence technologies have gotten a lot of attention in the last few years, and capabilities have grown from data visualization to data discovery and enrichment. Power Query for Excel is Microsoft's latest move in the self-service data-integration area. A free add-in for Excel 2010 and 2013, Power Query is receiving glowing reviews from BI pros and power users because of its friendly interface and rich capabilities. In this session, you'll learn how Power Query for Excel can be used to discover, combine, and refine data. We'll also look at some advanced functionality and the language used under the covers – M. After attending this presentation, you'll be better prepared to support business users, understand how Power Query may fit into your organization's BI landscape, and address potential risks of misguided implementations.
About CBIG: The Charlotte BI Group (http://www.charbigroup.com) is a technical user group focused on Business Intelligence topics. As a member, you will learn about development, configuration & administration of the Microsoft BI stack + related toolsets. From time to time we'll also cover other important BI skills like analysis, requirements, usability, and testing. Our meetings will approach learning in a casual, fun & social way. You'll be given lots of opportunities to get to know fellow BI, SQL Server, and Data Analyst professionals in the area.
Gold Sponsors: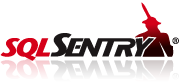 Silver Sponsors: