October Atlanta BENG Meeting featuring Todd Whitsen
Description
Join Us for the September Atlanta BENG Chapter Meeting at our NEW BENG MEETING LOCATION featuring Todd Whitsen who will present:
"Sales skill for new CEO's and Executives"
ABOUT OUR SPEAKER: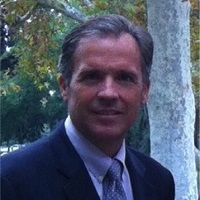 Todd Whitsen: Recognized for his innovative approaches, ingenuity, thought leadership, and business acumen. He is exceptional at driving continuous business results; engineering turnarounds; accelerating revenues; improving profits; sustaining profitable growth, and developinging partnerships to maximize EBIDA and the value of orgnanizaitions. Linkedin
Monthly meetings are structured to help each member get the maximum benefit.
BENG Networking Meetings:
Are approximately two hours in length.

Are typically held monthly.

Range from 10 to 30 attendees, but average is 20.

A skill building presentation.

Allows each attendee 30 seconds to introduce themselves, talk about their background and expertise, and to present their Target Companies and networking needs.

Please bring business cards and your marketing plan if you have one.
Networking meetings provide members with an opportunity to sharpen their networking skills, meet peers from various disciplines and share business opportunities and job leads.
To register or for more information:
R.S.V.P required. For more information about The BENG, go to www.thebeng.org.