October 25th th Functional Forum - Osteopathy, Functional Medicine and Comm...
Description
Please join us as we build community and create awareness for Functional Medicine and other holistic, integrative, or complimentary approaches.
All are welcome! Western MD's, Functional medicine practitioners, Naturopaths, Chinese Medicine doctors, health coaches, nutritionists, other health practitioners and community members.
Let's create a community where we exchange information and support each other's efforts! We meet once a month so hope you can join us soon!

AGENDA FOR THE EVENING
5:30 Arrival & Networking
6:00 Introductions
6:15 - 6:45 Dr. Carmine Van Deven Live Presentation

6:45 - 7:15 Q&A and Discussion

7:15 - 7:30 Wrap Up & Networking
SPONSORED BY:
Embrace Functional Health, LLC
Dry Farm Wines
Excited to share that High quality, natural wine from small, organic family farms will be available to sample courtesy of Dry Farm Wines!
We'll have a sparkling, a white and a red which will pair nicely with the yummy food (including Gluten Free & Dairy Free options) that will be available for purchase on-site at Kawika's Ocean Beach Deli, so come hungry and thirsty to support our generous venue host!

The event is FREE but PLEASE RSVP so we can plan accordingly as space is limited.
FEATURED LOCAL GUEST SPEAKER
Dr. Carmine Van Deven, DO and Functional Medicine Practitioner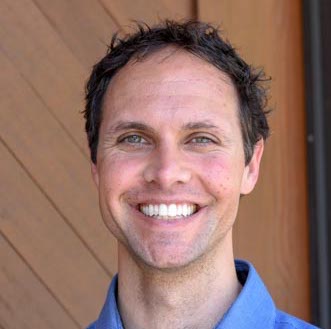 This month I'm grateful and excited to be hosting Dr. Carmine Van Deven for a presentation on why Osteopathy combined with Functional Medicine might be exactly what you or your patients need to thrive! He's a smart and compassionate healer so I hope you can join us!

Dr. Carmine Van Deven is an osteopathic physician who combines osteopathic manipulation and functional medicine. This synergistic approach helps patients achieve faster results while reducing the need for expensive supplements, lab testing, and referrals to other providers. It is the application of the basic tenet that structure and function are reciprocally interrelated. He will review the basics of osteopathy and guide you through cases studies to give you an osteopathic view into the body and how osteopathic manipulation is applied to restore health.

Dr. Van Deven is dual board-certified in Family Medicine and Neuromusculoskeletal Medicine (NMM/OMM). He completed his NMM Fellowship in Pittsfield, MA and is a graduate of the Family Medicine Residency in Mount Vernon, WA. While a student at the Arizona College of Osteopathic Medicine in Glendale, AZ, he was an OMM Scholar, teaching and conducting osteopathic research.

Before knowing his path in medicine, he graduated from Illinois State University with a degree in Computer Science. In his free time, he enjoys his Rhodesian Ridgeback Bo, singing, classical music, cooking, qi gong, travel, and connecting with nature.

For more info visit his website at www.drvandeven.com.

ARE YOU INTERESTED IN BEING OUR FEATURED SPEAKER AT A FUTURE EVENT?

We will be featuring a local speaker each month to share their journey to better health or introduce a topic of interest or approach to better health that might be of interest to our group. Please let me know if you're interested in being a featured speaker at an upcoming meeting!

FUNCTIONAL FORUM PRESENTATION - Recorded Event

This month's topic is Reversing Digestive Disorders. There's an incredible line-up of digestive health speakers. Here is a link to watch the recorded presentation at your convenience.

October Functional Forum - Reversing Digestive Disorders

Chronic digestive disorders are rampant, with upwards of 72% of American suffering in silence from a range of chronic issues like irritable bowel syndrome, Crohn's disease and celiac disease --- to say nothing of the whole host of disorders that arise from intestinal permeability or "Leaky Gut Syndrome"
What's worse, most patients don't seek help for these painful and often life-altering conditions. They need to know functional medicine can help them, and we intend to get the word out!
Speakers include:

Kristi Hughes, ND—long-time member of the Institute for Functional Medicine teaching staff, she will be sharing the core principles of using functional medicine to reverse digestive disorders.
Tom O'Bryan, DC, CCN, DACBN—a leading functional medicine educator, author and faculty member at the Institute for Functional Medicine's AFMCP course happening concurrently in Washington D.C. In his talk, "How An Apple A Day Keeps the Doctor Away", Dr. Tom will provide a variety of lifelong pearls for clinical practice.
Robert Abbott, MD—creator of "The Student Clinician's Guide to Functional Integrative Medicine", will share how he is combining functional medicine, coaching and community to tackle chronic disease in his new functional medicine practice in Charlottesville, Virginia.
Angie Alt, CHC—a nutritionist who conducted a recent study on how the autoimmune paleo diet can positively affect digestive disorders. Angie will share the data from her study and elaborate on how the API community has a role to play in reversing digestive disorders.
Each month the Functional Forum has a different theme and program of featured speakers. Topics include Cognitive Decline, Autoimmune Disease, Pediatric Integrative Health Approaches, Gut Health, New Approaches to Health Insurance, and more!

The live Forum takes place in a different place around the world each month and is recorded. When time permits, we will watch a segment of the recording each month or I will send you a link to the full recording to watch at your convenience!

REMINDER: The event is free but please RSVP so we can plan accordingly as space is limited.

There is street parking and a free lot just 1 block away at Ocean Beach on the Great Highway @ Balboa. Also accessible via muni buses #5, #31, and #18.
We look forward to seeing you soon!
For more info about our Wine Sponsor, Dry Farm Wines, please check out their YouTube Video Channel :)
https://www.youtube.com/channel/UC0aa0faWW1MidY6gxv7zfyw/videos