Network With Local Professionals
About this event
Greetings,
Saludos (deslize hacia abajo para español),
Xin Kính Chào (kéo xuống dưới để đọc tiếng Việt),
-----
We are a group of professionals, part of Team Elite, who love to build relationships with other professionals.
When we opened in November 2019, we already had a vision of our Santa Ana office as a premier place for doing our business, but also for networking in local business community. We went on to host four successful networking events before the Covid-19 Pandemic forced our office to close most of 2020.
Now, with the lift of Covid-19 quarantine and revival of local business, we embrace our entrepreneur spirit to bring our monthly networking event back, albeit with lots of safety measures!!!
Following our successful August and September events, we will host another on Tuesday evening, October 19, 2021. Our event features a professional environment where attendees can build quality connections among one another, especially with an exclusive time on stage to share service and/or product. We will provide light refreshments and snacks. Each business may bring a raffle prize to dazzle the audience.
Click on the green button to register and please share our event with your network. See you there!
Thank you!
-----
Estamos invitando a profesionales y dueños de negocios en el area de Santa Ana y sus alrededores para que participen en nuestro evento de networking empresarial que sera en nuestra oficina el dia Martes 19 de Octubre de 6-8 p.m.
Debido al espacio limitado y la ordenanza Covid 19, le pedimos que se registre con anticipación (haga click en el botón verde). Comparta este evento en sus Redes Sociales.
Gracias!
-----
Chúng tôi xin mời các anh chị từ những cơ sở thương mại ở gần Santa Ana (Quận Cam, Nam California) tới dự buổi giao tiếp ở văn phòng của chúng tôi vào thứ Ba ngày 19 tháng 10 từ 6 - 8 giờ tối (p.m.).
Vì giới hạn của luật lệ chống bệnh dịch Covid 19, chúng tôi xin quý anh chị ghi danh trước cho buổi giao tiếp này (nhấn vào nút xanh). Xin chia sẻ thông tin này với những người thân trong cộng đồng.
Chân Thành Cảm Ơn!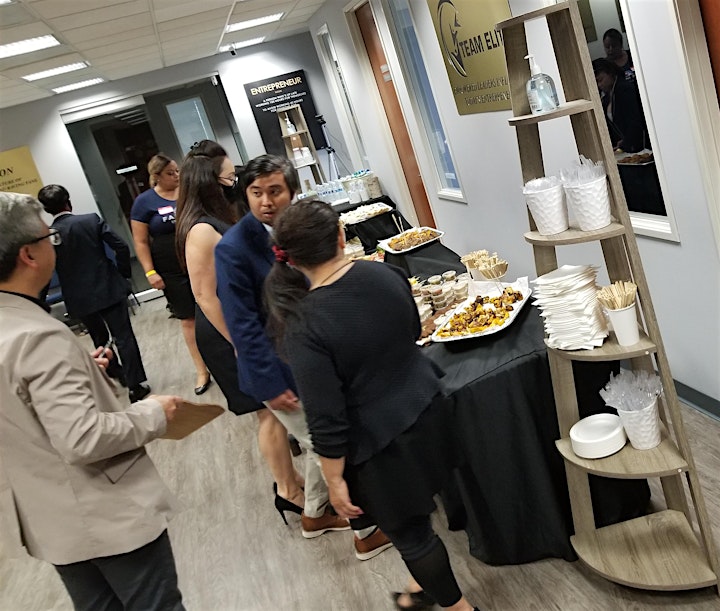 If you are business owner or entrepreneur, we highly recommend our event to market your products and services to other local business professional in our community. We really want to set the stage for you to present your business needs. Join us!
Organizer of October 2021 Business Networking
We are an independent, nationwide marketing financial services company that specializes in a few comprehensive & specific financial products that are designed to help protect the dreams and financial futures of middle American families, individuals, and business owners.
We are excited to be hosting our first monthly business network mixer to support our local business owners & entrepreneurs. This mixer is intended to allow all attendees to meet, learn about other's business, provide referrals and support for each of us. Referrals are encouraged. Each business will be provided with 2 minutes to share their passions, businesses and to ask for their perfect client.
If this sounds interesting, be sure to register right away. Attendance will be limited to the first 60 businesses that register. After you register here on Eventbrite you will receive email reminders. Be sure to print and bring your ticket to our event for admittance. Business casual attire and business cards are encouraged.