October 2017 Functional Forum Meetup [Burlingame, CA]

Monday, October 2, 2017 from 5:30 PM to 8:00 PM (PDT)
Event Details
October 2017 Functional Forum Meetup
The Evolution of Medicine is thrilled to announce its next Functional Forum called The Future of Functional. The footage for this forum will be taken from several conferences that took place over the summer. There will be talks from the Future of Functional Summit that was held in Eden, Utah this August. We will also be showing the winning talk from the Future of Functional in Five competition that was held at JJ Virgin's Mindshare Summit, as well as other talks presented there.

As we look out to the future of Functional Medicine, the fundamental question to ask ourselves is, "How do we take functional medicine from something for the very rich and the very desperate to a way of delivering to the masses?" We at the Evolution of Medicine believe coaching and community will be two of the major factors that will impact the future of Functional Medicine. We recommend watching this episode of the Functional Forum in a community setting to facilitate the important conversations these talks will spark.

In this episode, we will also feature a coaching panel from the Future of Functional Summit in Utah, including functional medicine coaching leaders Dr. Sandra Scheinbaum, founder of the Functional Nutrition Alliance Andrea Nakayama, Tracy Harrison, and the Living Proof Institute's Dr. Sachin Patel. This episode will also include a community panel featuring the meetup hosts of some of our most successful and long-standing meetups in places like Chicago, Austin, Toronto, and New York.

Special guest appearances from:

· Kelly Brogan, M.D.
· Ellie Campbell, D.O.
· Susan Peirce Thompson, Ph.D.
Live Presentation!!
Hi everyone,

It is with great pleasure that I am introducing each of you to Emi Calva-Terada. She will be presenting us with a brief overview of her Manual Lymphatic Drainage Therapy practice here in Foster City. Emi has already performed  amazing therapies for two of my current patients, and I am sure there will be many others once we can establish our insurance guidelines. I am looking forward to learning more about the science of this practice.
Please come to the Bay Area Wellness Center on Monday, September 11, to learn more about Manual Lymphatic Drainage Therapy and how this could be beneficial for you or your patients.
Doors open at 5:30 for the Functional Forum stream with our presentation starting right after that. A light dinner will be served. Please register on Eventbrite so that we may qualify for a free shipment of Organic Wine if we reach 20 registrations.
See you all next Monday!
Frank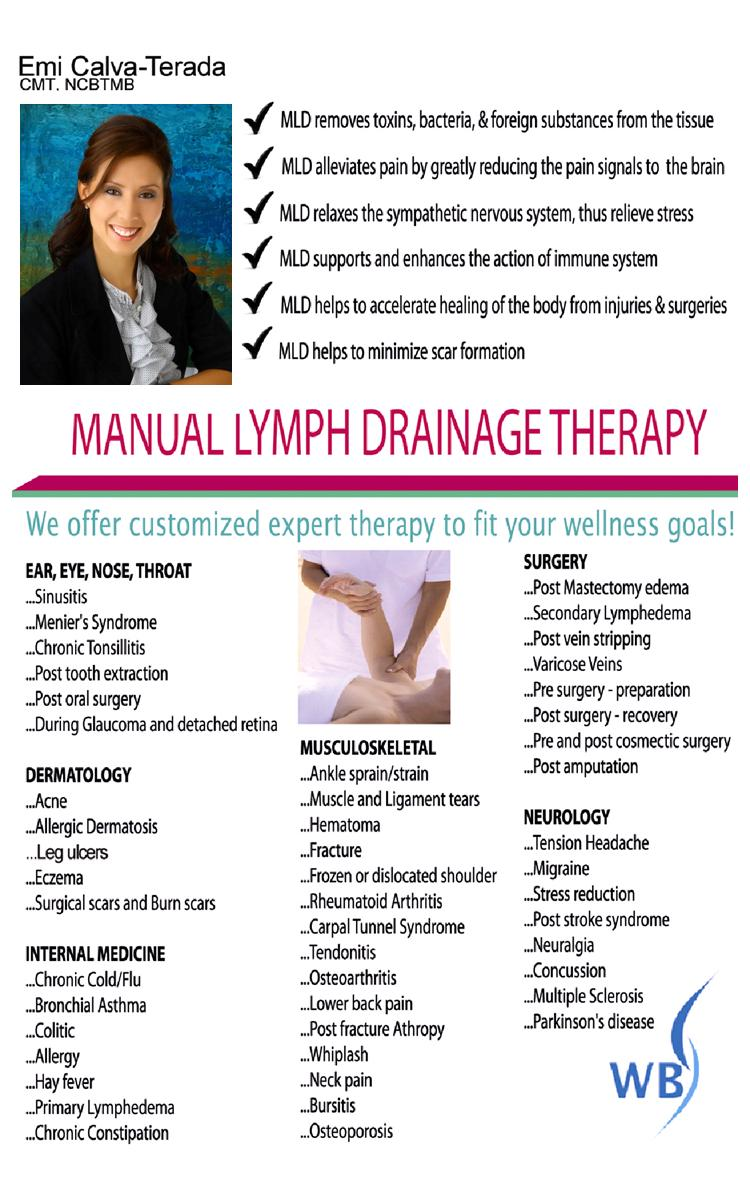 When you RSVP: As part of our educational mission, the Evolution of Medicine will also email you resources on clinical, practice development and other relevant topics for practitioners in functional integrative medicine. As a reminder, you can always adjust email frequency in the footer of each email.
When & Where

Bay Area Wellness Center
1275 California Drive
Suite B
Burlingame, CA 94010


Monday, October 2, 2017 from 5:30 PM to 8:00 PM (PDT)
Add to my calendar
Organizer
Frank Tortorice, M.D. is a Primary Care Physician and has been practicing Internal Medicine in the state of California for about 20 years. He is particularly interested in treating Type II Diabetes and other health care issues resulting from Obesity, but works with all kinds of patients.
Dr. T graduated the University of Rome, School of Medicine and followed up with postgraduate studies at the Western Reserve Care System in Youngstown, Ohio. He is a Diplomate of both the American Board of Internal Medicine and the American Board of Pediatrics. His many awards and honors include the Physician of the Year Excellence Award given by the California State Assembly.
A Message from your Meetup Host: 
We've been hosting meetups for the last two years in order to bring a network of local practitioners together for education, business affiliations, friendship, and individual growth.  Please join us. You can also find us on Facebook:  https://www.facebook.com/frank.tortorice.5?ref=bookmarks