Description
5:30 pm: Dinner and networking with fellow CBIG members
6:00 pm: Introduction & Spotlight Sponsor:
6:15 pm: Main Presentation : Practical PowerShell for the SQL & BI Developers - 0 to 60 in 60 mins
Abstract: PowerShell is always something you heard about and wanted to use but never did! Starting with the resources available for a PowerShell newbie, we will advance to what pro's use to automate their database activities and beyond, for both DBA's and developers. The goal of this session is to get you immersed in PowerShell. Ask questions and learn how PowerShell can enable you and more importantly do your job for you (the way, future is heading). We will also look at free libraries and tools to help you advance your automation abilities. Common automation scenarios is the theme! Anything done with clicks can be automated.
Presenter: Jana Sattainathan works as a Senior Oracle and SQL Server DBA at SCOR, a leading Reinsurance company in the world. He has spent most of his professional life around databases. At work, he has automated most aspects of his job using PowerShell. Most recently, he created PowerPump, a "PowerShell Database Copy Server" for his company to copy 50 billion rows (>20 TB,) from 4000+ of Oracle/SQL Server tables on a recurring basis to SQL Server targets for migration/testing.
---
Gold Sponsors: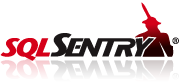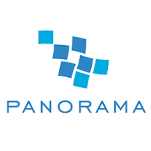 Silver Sponsors: