October 2015 LIFT Networking Event

Tuesday, October 27, 2015 from 10:30 AM to 12:00 PM (EDT)
Event Details
Please join us October 27th for this month's LIFT Networking Event! Ladies in Friendship Together (LIFT) is a networking group for women of any faith. Our goal is to support, edify and encourage each other personally, professionally and spiritually.  
You'll find we're a little different. Our simple goal is to love, support and encourage each other in our personal and business life. You won't find any judgment, competition or falseness in our group. You will be surrounded by women who are transparent, honest and friendly. Women of all faiths and employment status are welcome to attend.
We'll start the meeting with a brief devotional thought and will then enjoy a presentation by Amber Powers, President of Powers Digital Marketing. Amber will share tips and tricks on how to use your blog to build your brand and increase sales Please feel free to share this event with others.
This Month's Presentation:  
The Power of Blogging
Presented By:  Amber Powers, President of Powers Digital Marketing
Most small business owners have been told they should "start a blog," but very few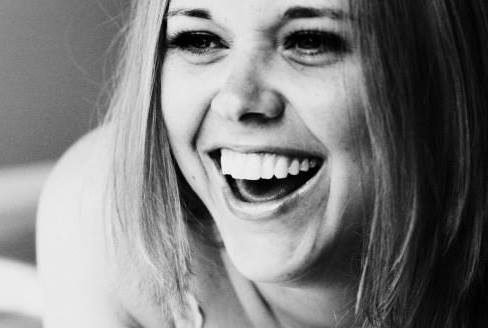 know why or how to make their blog successful. This month's presentation will focus on those issues and more. Amber Powers is the President of Powers Digital Marketing, a marketing company that focuses on helping small business owners leverage their social media efforts to expand their reach and increase sales.
Amber's top points during her presentation will include:
How to Start Blogging:  What should I blog about? What blog platform should I use? Whom should I write for? How do I choose blog topics? How long should my posts be? Etc.
Tips for Editing Posts:  Do I need to hire a professional editor?
Ways to Use a Blog to Build Your Brand and Increase Sales:  Why is it important to share my blog? How do I decide where to share my blog?
When asked to provide a short biography, Amber Powers responded:  What I do isn't who I am. I'd like to think I am:
A woman who loves to laugh

A deeply spiritual person

A person always seeking to better herself

A person who is compassionate

A giving person

A woman who finds joy in just letting go and dancing… yes, like no one's watching 
I decided it was time to venture off and build a company of my own after being in marketing for 15 years. Since that time, Powers Digital Marketing has established a portfolio of strong client relationships due to collaborative marketing efforts and easy, open communication.
What to Bring
You! Nothing else is needed, but please consider bringing the following:
Please bring at least two canned goods or non-perishable food items to donate to the church's food pantry. The church graciously allows us to use their meeting space for free in exchange for our support of their food pantry. They ask that we each please bring at least two cans of food to donate and that it not be expired. (They also welcome cash donations if you are unable to bring canned goods.)
 

An optional item for the Pay it Forward Basket. What's a Pay it Forward Basket? It's a basket where we share an item we'd like to use top bless a random group member. The item does not need to be new or expensive. If you wish to participate, bring something that touches your heart and which you think will bless someone else. We will draw names to randomly choose winners of items in the Pay it Forward Basket. (There is no need to contribute an item to be included in the drawing.)
Please note you do not need to print your ticket to attend. Thanks so much! We look forward to seeing you at this month's LIFT event!
If you cannot attend this event but wish to attend future events or be considered as a speaker, please contact Dr. Pamela to let her know. Thanks!
When & Where

Broad Ripple United Methodist Church
6185 Guilford Avenue
Enter via the south door by the parking lot
Indianapolis, IN 46220


Tuesday, October 27, 2015 from 10:30 AM to 12:00 PM (EDT)
Add to my calendar
October 2015 LIFT Networking Event