October 2011 Social Media Club Austin Meeting #SMCA

Tuesday, October 25, 2011 from 6:00 PM to 8:00 PM (CDT)
Event Details
Join #SMCA for the October Meeting at our home at KLRU in the Historic Austin City Limits Soundstage one week later than usual.

There's an App for That: This month's Social Media Club Austin panel focuses on the strong influence of social on the booming business of mobile applications. According to a recent Booz & Co. ananlyst report, "The winners in social apponomics will be those businesses that master three elements of this domain—social media, community-based marketing, and personalized and tailored applications." Come hear from a panel of Austin-based mobile application leaders about some of the most innovative social apps out there today and where they see social mobile applications headed in the future.
Don't forget to register for our Halloween Bash & Blood Drive too! October 29th from 12:00-3:00 pm.

Special Thanks for our sponsors this month:
Austin's Pizza For those of you who have been attending our meetings for some time, you know what a great friend Austin's Pizza has been to SMCAustin. Austin's Pizza uses only pure, whole ingredients and has the best delivery network in town with 11 Austin area locations: Westlake, South Austin, UT area, Downtown, Central Austin, North Austin, Cedar Park, and Round Rock. Fresh-made sauces, no preservatives and 29 different toppings and cheeses are just some of the reasons Austin's Pizza is known and loved by Austinites.
Sodas provided by Big Red Soda. Delicious and Different since 1937! Be sure to try Retro Big Red sweetened with good old-fashioned sugar instead of corn syrup. Give the all natural SANS soda and Big Blue a try too!
Thanks to Build-a-Sign for sponsoring signs and the career table. Design, Proof, Buy a Custom Sign Online in under five minutes. Creating signs has never been easier!

Panel Lineup:
Moderator: Tim Hayden @TheTimHayden
CMO & Co-Founder - 44Doors
Tim Hayden is CMO and Co-Founder of 44Doors, a mobile and social services firm that provides agencies and brands such as Jackson Family Wines, Fleishman-Hillard, AEG, Coca-Cola, Fujitsu and AT&T with insights and gateways to successful customer experiences and sales. He leads strategy for how to best apply QR codes, SMS/MMS texting and the mobile web to achieve greater results in advertising and CRM/social marketing programs. In the past, Tim has overseen production of Bacardi's first social media/event marketing campaign, Dell's first social media widget, and AMD's most-viewed online video. He holds a bachelor's degree in Political Science from Texas State University, and lives in Austin with his wife, Halea, and son, Graeme. When not saving the world from bad mobile experiences, Tim chairs the board of Meals on Wheels and More..
Steve Guengerich @sguengerich
Vice President - Appconomy

Steve Guengerich serves as Vice President of Appconomy's corporate marketing, where he is a co-founder. He is an award-winning writer, having authored or produced eight computer books and dozens of articles, for publications like Computerworld, eWeek, and NetworkWorld.  Previously, Steve served as an executive for more than 20 years with a number of high-growth, venture-backed companies, primarily in pioneering areas of software and IT services. Read more…
Steve began his career with Arthur Andersen's Management Information Consulting Division, or MICD (later, becoming the core of what is now Accenture) followed by PricewaterhouseCooper's consulting group (now part of IBM Global Services) where, in both cases, he specialized in advanced technologies. He received an MBA from Texas A&M University, majoring in computer science.


Erik McMillan @BestFit Mobile
President & CEO - BestFit Mobile
Erik McMillan is President & CEO at the BestFit family of companies. His experience spans business, technology, marketing consulting, planning, development, and management for a wide range of projects across real-estate, energy, manufacturing, retail, service, healthcare, education, and government sectors. McMillan maintains an in-depth understanding of how and why information technology advances business and marketing performance. Erik has consulted companies around the world on web-enabled, secure, technology and marketing projects. Prior to founding BestFit Media, McMillan founded technology consulting company ProAce, Inc. in 2004 and Silent Technology, LLC. Erik also sits on the board of numerous technology businesses across the USA. Graduating with Honors from The University of Texas at Austin, with a degree in Management Information Systems, Erik now oversees the management team at BestFit.

Tarun Nimmagadda @ntarun
Chief Operating Officer - Mutual Mobile

As Chief Operating Officer and co-founder of Mutual Mobile, Tarun Nimmagadda has helped clients such as Google, Cisco, and Xerox take full advantage of the evolving mobile platform. A natural entrepreneur, Tarun has worked tirelessly to elevate Mutual Mobile to where it stands today. Before founding Mutual Mobile, Tarun founded and served as Chief Information Officer of AccessAble Systems, LLC, for which he won the Dell Social Innovation Competition. His work on robotics took him to the finals of the DARPA Grand Challenge and was published in the Journal of Physical Agents. With partner Mickey Ristroph, now CTO at Mutual Mobile, Tarun designed the successful mobile application Sparkphone. Tarun has also worked with GM on V2I and V2V communication and is a founder of the SmartPhone Entrepreneurs Group. Tarun now heads the fulfillment and operation side of Mutual Mobile. Under his supervision, the company has managed to combine award-winning designers and world-class engineers under one roof. Despite the ongoing talent war, Tarun's vision has continued to attract the smartest, best minds in mobile. As a testament to this process, Mutual Mobile is now the single largest hirer of iOS developers in the country. Tarun is a natural leader and motivator. New Mutual Mobile developers and designers quickly learn that there is no static, hidebound development process within the company. Rather, under Tarun's collaborative supervision, teams are encouraged to create ways to heighten innovation and maximize efficiency.
Rick Orr @OrrRick
CEO and Co-Founder - Tabbedout

Rick Orr is the CEO and co-founder of Tabbedout, an idea he conceived after waiting more than an hour to receive his check at a restaurant. Prior to Tabbedout, Rick was part of the founding group of WholeSecurity, a security software firm acquired by Symantec in 2005. While at WholeSecurity, Rick served as Director of Professional Services. Post- acquisition, Rick worked two years at Symantec as a Senior Product Manager within the Norton consumer division. He then moved on to Austin-based global card processing provider, MPOWER Labs, where he held the title of VP of Product Management. Rick has a B.S. in architectural engineering from the University of Texas at Austin.

Here's directions to KLRU in the UT Communications Complex and where to find parking nearby: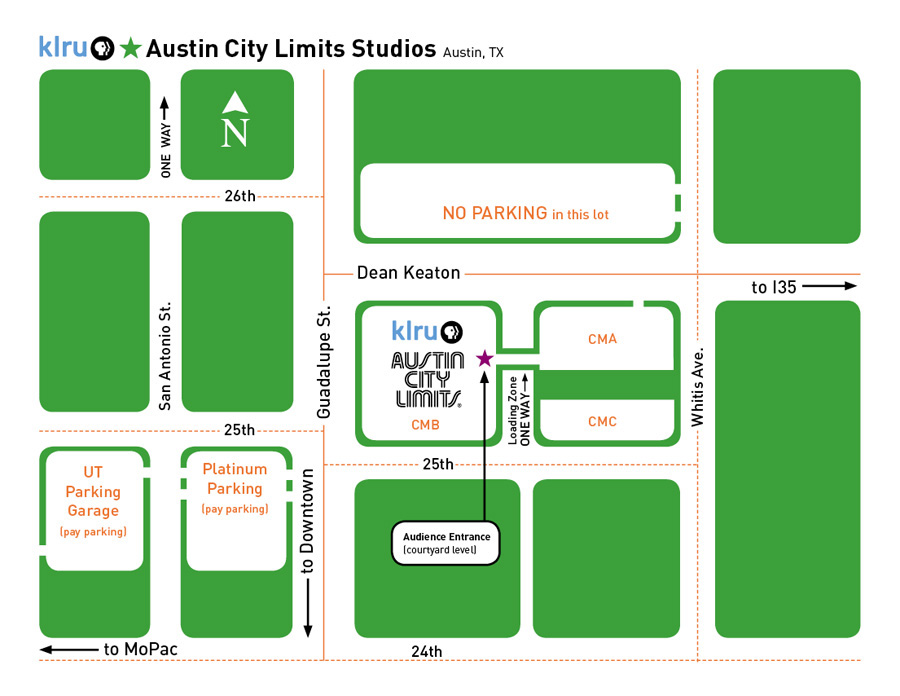 Attendee List
Sort by:

Date

|

First Name

|

Last Name
When & Where
2504 Whitis Avenue
Corner of Guadalupe and Deen Keeton
Austin, 78712


Tuesday, October 25, 2011 from 6:00 PM to 8:00 PM (CDT)
Add to my calendar
Organizer
Social Media Club Austin Chapter
October 2011 Social Media Club Austin Meeting #SMCA