October 16: HEALING THROUGH MEETING in STRANGER THAN FICTION with Kaitryn Wertz

Saturday, October 16, 2010 from 10:30 AM to 3:30 PM (EDT)
Event Details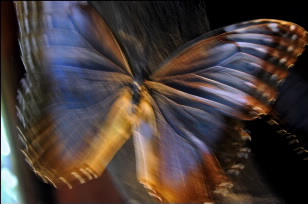 October 16
Saturday 11am – 3:30pm; Sign-in 10:30am
Riverside Hotel, Ft. Lauderdale
Brunch & Movie/Discussion
Admission: $55 (add $5 for 2 CEUs); Student: $40
Late registration (after October 13th): $60; Student: $45


HEALING THROUGH MEETING in STRANGER THAN FICTION

Kaitryn Wertz, Jungian-oriented Psychotherapist

A central organizing complex of the contemporary American psyche is the struggle between relatedness and narcissism in which narcissism is understood as arrogance, selfishness and the inability to love. Marc Forster's quirky, poignant comedy Stranger than Fiction depicts this struggle in a story that illustrates what Martin Buber called "healing through meeting." The isolated, controlled life of IRS auditor Harold Crick is turned upside down when he begins to hear a mysterious female narrator analyzing his thoughts and actions in alarming detail and declaring that his death is immanent. Realizing that to change his fate he must identify who is writing his story, Crick begins a journey of self-awareness that leads him from self-centered encapsulation to a new capacity for relatedness.  Played with obvious delight by Emma Thompson, Will Ferrell and Dustin Hoffman, this thoughtful comedy invites us to explore the connection between relationship and psychological development.  
*Photograph generously loaned to CJSSF by National Geographic Photographer, Raymond Gehman. See
www.raymondgehman.com
Deepen their understanding of relational theory in psychotherapy in order to apply it, in one's own life and, in the case of clinicians, in the lives of clients;
Demonstrate familiarity with the psychological concepts of relatedness and narcissism; and
Demonstrate a broader understanding of how to utilize Jungian concepts to interpret the film psychologically in one's own life and in the lives of clients.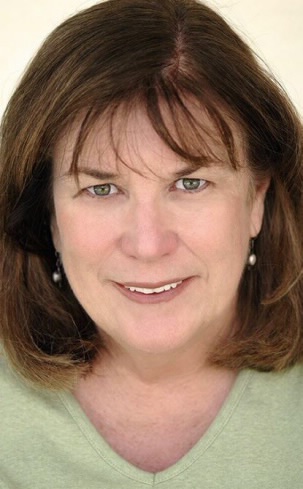 Kaitryn (Kate) Wertz, M.Ed., LMHC
, is a psychotherapist in private practice in Jupiter, FL, and is currently in the final stage of training as a Jungian analyst. Ms. Wertz draws upon a 30-year background as a therapist, consultant, workshop leader and group process facilitator. Her diploma thesis for the Inter-Regional Society of Jungian Analysts explored women's development of inner authority.
When & Where

The Riverside Hotel
620 East Las Olas Blvd.
Fort Lauderdale, FL 33301


Saturday, October 16, 2010 from 10:30 AM to 3:30 PM (EDT)
Add to my calendar
Organizer
Center for Jungian Studies of South Florida
The Center for Jungian Studies of South Florida, Inc. is a non-profit educational association that serves licensed mental health professionals and the greater community by fostering the study of the psychology of Carl G. Jung. The Center presents educational services including lectures, seminars, discussions and workshops to address the psychological, social and spiritual issues of our time while providing a forum for personal reflection and development. For more information: Call the Center's Message Phone:954-525-4682 http://www.jungcentersouthflorida.org
October 16: HEALING THROUGH MEETING in STRANGER THAN FICTION with Kaitryn Wertz