October 15th-Secrets to Financing Your Business - Boise

Thursday, October 15, 2015 from 3:00 PM to 5:00 PM (MDT)
Event Details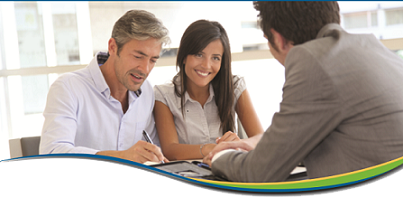 Join us for a complimentary educational presentation
SECRETS TO FINANCING YOUR BUSINESS
Sponsored by Zions Bank & The Wayne Brown Institute
Taking out a loan for your company can be a confusing and frustrating process. Have you asked yourself questions like:

• Is my business ready for funding?
• What is the best source for it?
• How do I get access to it?
• What are the key elements to secure it?

If you are an entrepreneur who needs more information about funding sources, this educational event is designed to help you! This free event is the first step on the path to get capital for your business. Come learn and network with bankers and other entrepreneurs who have successfully secured funding for their ventures. This seminar will run approximately two hours.
A Q&A session will follow the presentations. Join us for light refreshments and networking! 
Presenters: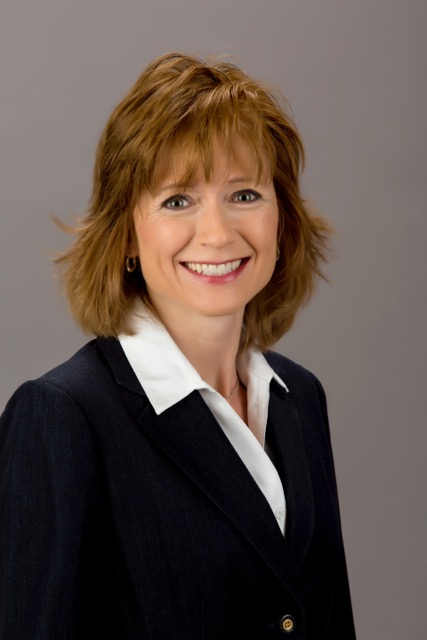 Karen Appelgren - Zions Bank - Karen Appelgren is the Director of Zions Bank's      Business Resource Center at 800 W. Main St., 6th floor, in downtown Boise. She leads  the center's efforts to help entrepreneurs start, grow and finance their businesses    through one-on-one consulting, workshops and referrals. Karen has worked at the        Business Resource Center since it opened its doors in January 2014. Since that time,  the center has consulted with 170 entrepreneurs, trained 915 business people through    its workshops, and provided more than 2,500 mentoring hours. Prior to joining Zions    Bank, helped relaunch the Women's Business Center of Idaho as a statewide economic  development program. She counseled and trained over 500 individuals in business startup, marketing, sales, operations, finance, loan packaging and international trade. 
Karen brings an extensive background in marketing and public relations, sales, event management, organizational leadership, teaching and curriculum development, career services and business consulting to the position. As a former business owner for 10 years, she understands the challenges and excitement of starting, growing and managing a small enterprise. Karen is active in the community as a mentor for Boise State University's Venture College, a member of the planning committee for ITC Software Alliance's develop.idaho annual conference, and a volunteer with Dress for Success Boise Valley. She graduated magna cum laude with a bachelor's degree in Business Administration from Northern Arizona University in Flagstaff.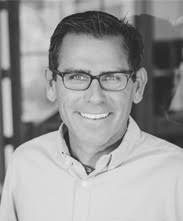 Dave Glaser - Montana CDC- As the CEO of Montana CDC, Dave oversees all aspects of the organization and works with the board of directors to help develop long-term organizational strategy. Prior to joining Montana CDC in 2007, Dave served as the Chief Operating Officer and Environmental Scientist for a number of start-ups and growing businesses across the Western US.  Dave serves on the Opportunity Finance Network Board of Directors, the national membership organization for Community Development Finance Institutions. Before finishing his Master's Degree, Dave worked abroad extensively, teaching whitewater kayaking, working on a kibbutz in Israel, crewing on sail boats and guiding backcountry and river expeditions throughout the world. Dave and his wife live in Missoula and are the proud parents of twin girls.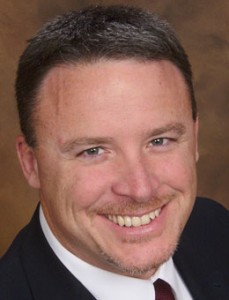 Rod Wolfe - Marble Bridge Funding Group - Rod Wolfe, CMA, CCIM, BCI, has been providing accounting, consulting, merger and acquisition, and exit strategy services for over two decades for companies ranging in size from $500k to $5 Billion. Rod is a Certified Management Accountant, Certified Commercial Investment Member, and Board Certified Business Intermediary. He has extensive experience in manufacturing, food processing, international business operations, wholesale distribution, and a wide array of business-to-business and business-to-consumer service industries. Rod regularly presents strategies for business development and exit strategies to groups and individual companies in his community. He is dedicated to the growth of small business.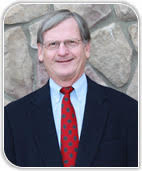 Steve Simpson - Boise Angel Alliance - Mr. Simpson began his technology career in 1975 at Electronic Data Systems as a systems engineer. In this role he was responsible for a variety of applications in a banking environment.In 1978 Mr. Simpson joined Hewlett-Packard where he served in progressively higher level leadership positions. From 1991 to 1995 Mr. Simpson served as general manager of HP's multibillion dollar midrange and low end LaserJet printer business. Mr. Simpson joined Extended Systems in 1995 where he served as CEO through a decade of growth and change including the company's IPO. Mr. Simpson brings a wealth of practical experience overseeing both organic and inorganic product development endeavors as the company evolved from networking hardware to mobile solutions. Mr. Simpson has been closely involved with Boise Angel Alliance since its inception and also with the associated angel funds.

 Brad Bertoch - Wayne Brown Instutite - Brad, for the last 30 years, has served as President of the Wayne Brown Institute—a nonprofit, nationally recognized, entrepreneurship organization. He is a leader in equity backed business development, capital formation, technology commercialization and entrepreneurship. Under his direction, Utah companies participating in an Institute venture program have generated over $8 billion in financial transactions. In 2008 WBI Alumni companies produced $1.3 billion in revenue, created over 15,000 jobs in Utah, and paid over $49 million in State taxes. Brad is a member of SLC and Park City Angel groups and founder of WBI Angels, and was a venture partner with Hamilton Bio-Ventures Fund II. He is currently a fellow of the Foundation for Enterprise Development, co-founder and current board member of the MountainWest Capital Network, and serves on the Boards of the Utah's Business Resource Centers, the Mountainlands Revolving Loan Fund and USTAR's SBIR Advisory Board, and served on the Utah Legislature's Optimization Commission. He was instrumental in transforming the Salt Lake County's Revolving Loan Fund into a venture debt fund, and assisted Zions Bank in their creation of a venture debt loan product. He is an Honors graduate of the University of Utah, and holds an MBA from Northwestern University's Kellogg School of Management.
---
Date: 10/15/2015
Time: 3:00 pm – 5:00 pm
Zions Bank 
800 West Main Street, 6th Floor
Boise, ID 83702


                                                 Member FDIC
By purchasing this ticket and registering for this event, you give The Wayne Brown Institue the rights and permission to publish and use any pictures you may be included in that are taken at this event. For questions or concerns, please contact the Wyane Brown Institute at 801-595-1141 or email us at vc.events@venturecapital.org.   

When & Where

Zions Bank
800 W Main Street, 6th Floor
Boise, ID 83702


Thursday, October 15, 2015 from 3:00 PM to 5:00 PM (MDT)
Add to my calendar
Organizer
VentureCapital.org
Your registration may be tax deductible! VentureCapital.org is a non-profit 501(c)3 organization that is celebrating its 33rd year of helping entrepreneurs Change the World. Our mission is to improve the human condition through technological entrepreneurship. Powered by The Wayne Brown Institute, VentureCapital.org has a mantra to help entrepreneurs Start. Find Money. Change the World. We accomplish this by offering cutting edge educational programs, premier pitch events, and empowering a powerful Cooperative Venturing® network of venture professionals who are actively engaged in advancing the entrepreneur.
October 15th-Secrets to Financing Your Business - Boise