October 13 - Intro to Ruby Try Coding REMOTE Workshop (Join us from your co...
Description
The Opportunity
Over the past year, Turing instructors have hosted various Try Coding events - one to two day workshops focused on back-end and/or front-end technology. A barrier? All have been at Turing in Denver, CO. We want to make our Try Codings more accessible to individuals considering a career in programming, and are now offering a remote workshop. Participants can join us anywhere across the country, so sign up today as spaces are LIMITED for our remote Intro to Ruby Workshop!
Can We Really Learn and Build Something Virtually in Two Hours?
YES! Turing Instructor, Rachel Warbelow, will lead a two-hour introduction of Ruby—a popular programming language for building web applications and writing back-end code.
Skills you'll learn:
• navigating the command line
• creating variables
• getting and manipulating user input
• writing conditional statements
By the end of the session, you will write a basic Ruby program that runs from the command line.
Why You, Why Now?
Because you have absolutely nothing to lose! If you've ever thought about it - try it. Spend these two hours of your day with us. Plus, you will get exposed to the Turing style of instruction and exploration.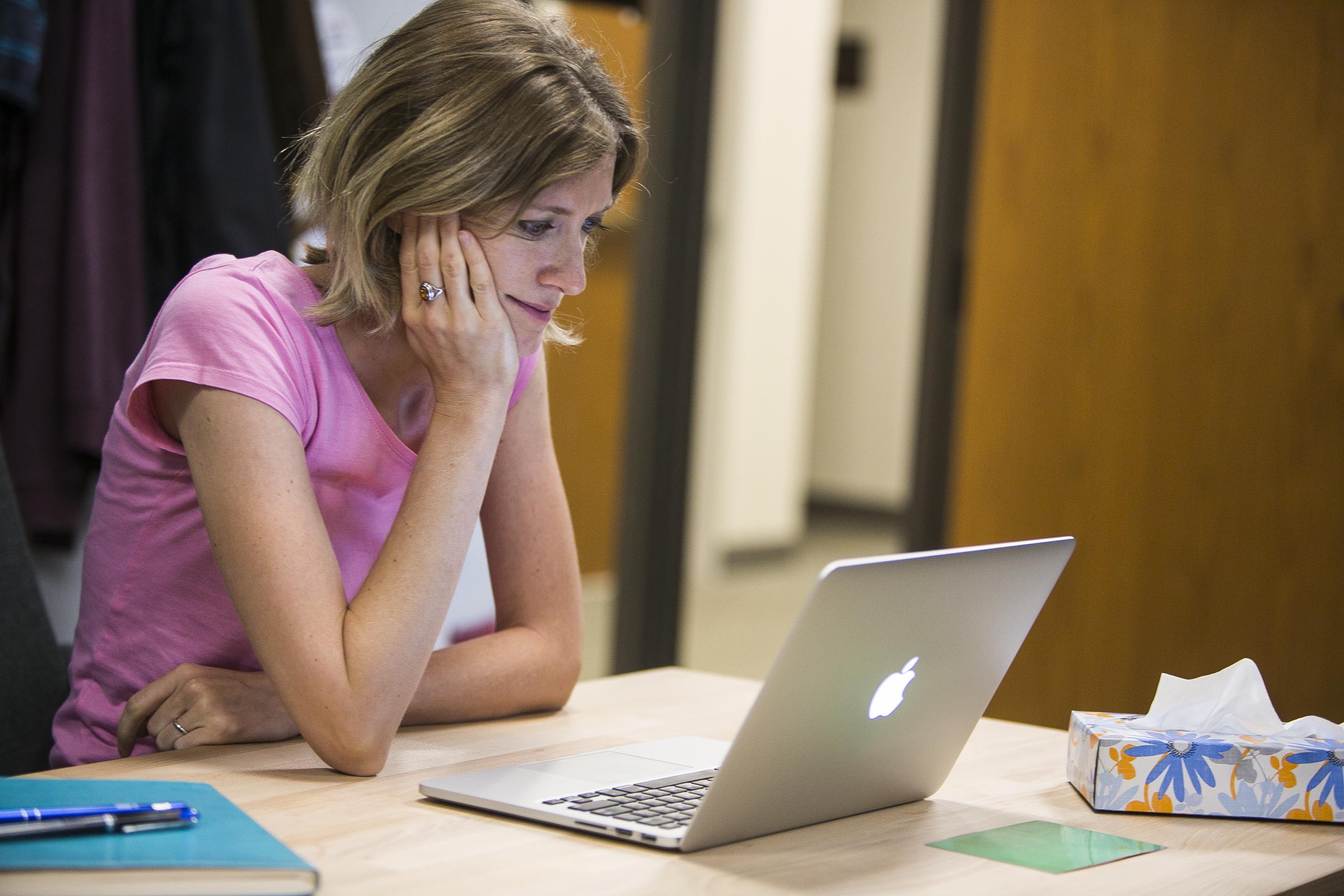 Nuts & Bolts
We will send video conference details for the workshop 24-48 hours before the workshop. We strongly advise you to test whether your video and sound is working properly.

The workshop will be two hours, and have interactive opportunities for participants to ask questions, share answers and thoughts, etc.

Maximum capacity for this event is 15 participants

If you attend the workshop and decide to apply to Turing School, you'll receive $500 off the cost of your tuition if you're accepted.
FAQ
Don't see the answer you need below? Questions? Contact Erin Williams at erin@turing.io
1. Do I need a computer?
You will need a computer for this workshop. It does not matter what the operating system is as long as you are able to access the internet through a browser.
2. Will the workshop be interactive?
Yes, Rachel will provide instructions on how to "raise your hand" and comment throughout the workshop. We hope all attendees will be on video so it will be a live class in action.
*Cancellation of events are dependent on a variety of factors including registrations, inclement weather and pressing needs that come up. If we do cancel your Try Coding workshop, you will be notified more than 24 hours in advance, credited back your registration payment and sent the schedule of other events.