October 1 2019 Nevada Republican Club Luncheon With Councilman Stavros Anth...
Description
REMINDER....We provide preprinted name badges for our luncheon guests who purchase their tickets prior to Sunday, September 29 @ 5 PM. Please purchase your tickets prior to Sunday, September 29 @ 5 pm.
---
Our Speaker for our October 1, 2019 Luncheon is Councilman Anthony Stavros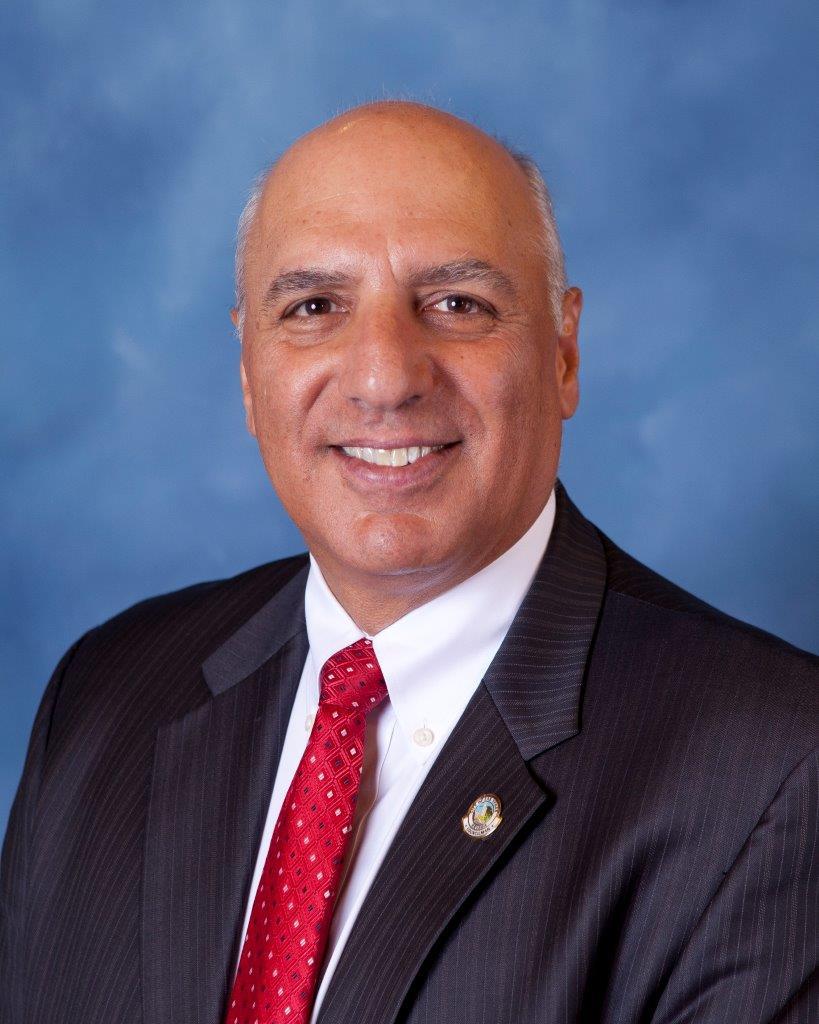 Councilman Stavros S. Anthony was elected to represent Ward 4 on June 2, 2009. Councilman Anthony, a Las Vegas resident for 39 years, has made community service and public safety his focus as a Las Vegas Metropolitan Police Department officer, a member of the Nevada System of Higher Education Board of Regents and now as a City Councilman. He was appointed Mayor Pro Tem by Mayor Carolyn Goodman, and served in that capacity from July 2011 to April 2015.
Councilman Anthony began his career with Metro Police in 1980 and most recently served the community as a captain overseeing the Financial and Property Crimes Bureau of the department. As a captain, Anthony spent time in charge of many divisions within Metro including Professional Standards, Personnel, Vice/Narcotics, Northeast Area Command and the Transportation Safety Bureau.
Along with his experience in the realm of public safety, Councilman Anthony also brings an education background to the City Council. He was elected in 2002 to a four-year term as a regent with the Nevada System of Higher Education, and was re-elected to a six year term on the board in 2006. As chairman of the Board of Regents, Anthony led the way in developing a master plan, system goals and a value statement.
Councilman Anthony graduated with a Bachelor of Science in Criminal Justice from Wayne State University in Detroit, Michigan in 1980. In 1987 he graduated with a Master of Arts in Political Science from the University of Nevada Las Vegas (UNLV), and in 1999 he received his Ph.D. in Sociology from UNLV. He has also attended the University of Louisville Southern Police Institute Administrative Officers Course and the FBI National Academy in Quantico, Va.
Councilman Anthony served on the board of directors for Goodwill of Southern Nevada and is a member of the National League of Cities Public Safety and Crime Prevention Policy and Advocacy Committee. In 2012, he was appointed by Governor Sandoval to the Nevada Commission on Aging. In 2014, Councilman Anthony was appointed to the Board of Commissioners for the Commission on Accreditation for Law Enforcement Agencies (CALEA). In 2015, the Las Vegas City Council appointed him to the Board of Directors for the Nevada League of Cities and Municipalities.
Councilman Anthony is also a past member and president of the Board of Directors for St. John Greek Orthodox Church. Anthony received an Exemplary Service Award from Metro Police in 2006, and received an Award of Excellence in 2002 from the Community College of Southern Nevada where he is an adjunct faculty member.
Married for 38 years, the Anthonys have two daughters who are both graduates of the University of Nevada Reno. The Councilman enjoys golfing in his free time and playing with his grandsons.
Please note there are several options for tickets. The Members Only RSVP option requires cash or check for payment at the door. If you present a credit card or debit card for the Members Only RSVP ticket the member will pay the non-member price. Thank you for understanding.
---
Are you not yet a member of the Nevada Republican Club for 2019? You can purchase your 2019 membership at the same time you purchase your luncheon tickets here on Eventbrite. Membership is just $25 for all of 2019. Please join us today.

We look forward to seeing you in April and throughout 2019!