"Octave" a film by Serge Celebidachi - Colorado Premiere Event
Description
Join us 11/25 and 12/17 at 3pm @ Koelbel Library where we'll screen the Colorado premiere of the acclaimed movie "Octave" directed by Serge Celebidachi. "Octave" is a touching movie that transcends ethnic barriers and it's relatable across generations. We are transported back in time and find ourselves in an idyllic Romanian countryside looking back on childhood memories, life, love and the passage of time. Celebidachi's sentimental fondness for the 35mm film format creates a warm, soft cinematography.
Accolades: "One independent film aims to show a new side of the Romanian film industry thanks to a cosmopolitan team of European talent both in front of and behind the camera. The project in question is a drama, years in the making, that centers on an aging man as he looks back on definitive moments of his life while considering how his choices have brought him to his present standing. It features Italian cinematographer Blasco Giurato (Cinema Paradiso), Romanian-French composer Vladimir Cosma (The Dinner Game), a Romanian director in Serge Ioan Celebidachi who's making his Romanian feature debut, and some of Romania's most famous actors, Marcel Iures (Layer Cake), Andi Vasluianu (Of Snails and Men) and Victor Rebengiuc (Medal of Honor). It's name, like that of the protagonist, is Octave." Dave Trumbore for Collider
Cast: Marcel Iureș, Victor Rebengiuc, Andi Vasluianu, Lia Bugnar, Ioan Andrei Ionescu, Mihai Dinvale, Maria Obretin, Dana Rogoz, Silviu, Biriș, Codin Maticiuc, Vlad Rădescu, Ștefan Velniciuc, Cristian Bota, Alessia Tofan (Anna), Eric Aradits (Octav as child).
Directed by: Serge Ioan Celebidachi
Producer: Adela Vrinceanu-Celebidachi
Writing Credits: Serge Ioan Celebidachi and James Olivier
Language: Romanian with subtitles in English

Rating: G
Showtimes in Denver: Saturday, November 25th and Sunday, December 17th, 3:00 PM @ Koelbel Library (Forum Theater)
Trailer: https://www.youtube.com/watch?v=orwDqUj-3Sc
Photo Gallery: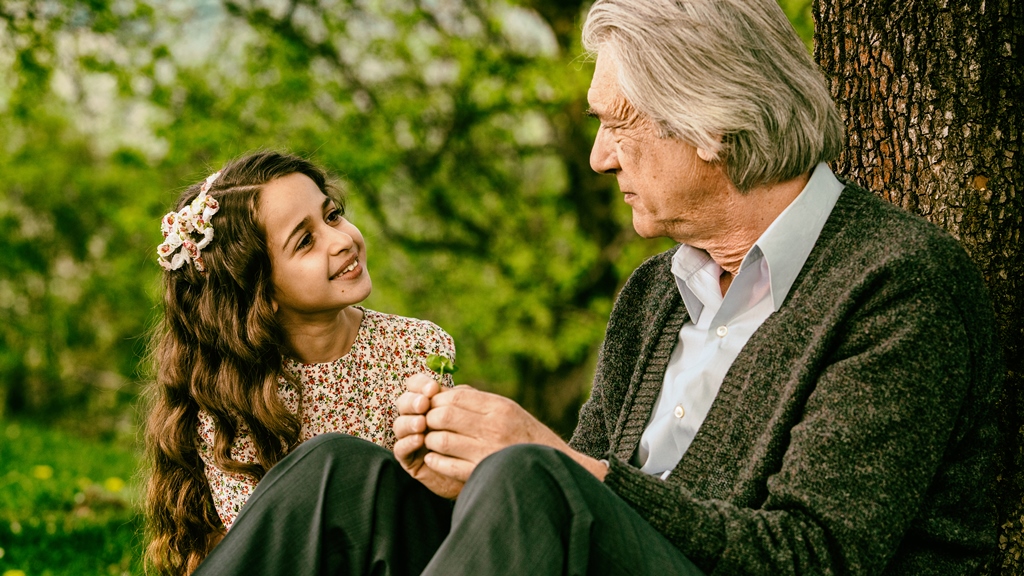 Photos: © Adi Marineci.