About this event
Darrell Johnson, Chief Executive Officer of the Orange County Transportation Authority (OCTA), will be speaking on OCTA overview, 405 Project, OC Streetcar Project, I-5 South Project, SR-55 Improvements Project, Measure M overview and forecast, Next 10 Plan, and upcoming contract opportunities.
Speaker:
DARRELL E. JOHNSON
Chief Executive Officer
Orange County Transportation Authority
Darrell E. Johnson is the Chief Executive Officer of the Orange County Transportation Authority, leading an agency of 1,400 employees responsible for delivering projects, programs and services that improve mobility for more than 3 million county residents.
Under the direction of OCTA's 17-member Board of Directors, Mr. Johnson is responsible for a more than $1.2 billion annual budget, implementing the planning, financing and coordinating of Orange County's freeway, street and rail development, as well as managing countywide bus services, commuter-rail services, paratransit service and operation of the 91 Express Lanes.
Since becoming CEO in 2013, Mr. Johnson has focused on utilizing innovative financing methods to maximize Measure M, Orange County's voter-approved half-cent sales tax for transportation improvements.
More than $3 billion in OCTA projects are under construction, including the $1.9 billion I-405 Improvement Project and 405 Express Lanes, the largest ever undertaken by the agency, and the OC Streetcar, Orange County's first modern streetcar.
In addition, Mr. Johnson is reinventing Orange County's transit system by delivering services and programs that improve efficiency, enhance the passenger experience and better match market demands. This effort includes an overhaul of the bus system, adding community-based transit services, exploring innovative technology solutions, private-sector partnerships, and piloting on-demand transportation projects.
Mr. Johnson represents OCTA on local, state and national policy issues related to successfully planning, financing and delivering transportation programs.
Mr. Johnson lives in Rancho Santa Margarita with his wife and two daughters.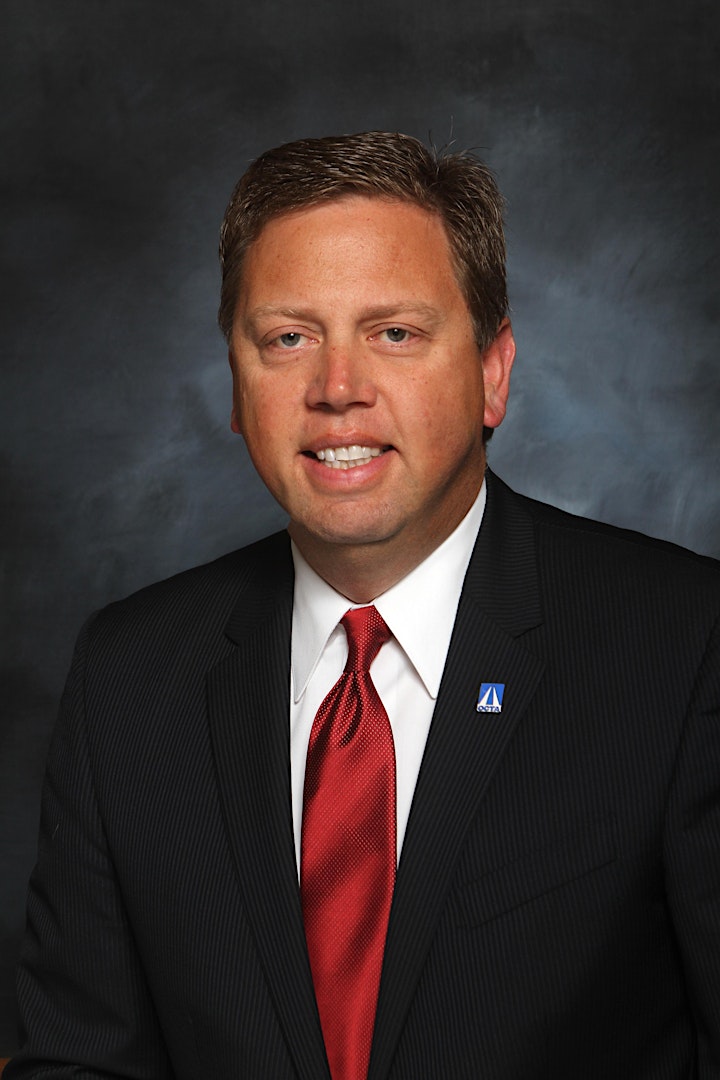 The Orange County Branch Transportation and Development Institute (T&DI) was established in September 2016 as an evolution of the long-standing Transportation Technical Group (TTG). The mission of the Orange County Branch T&DI  is to advance the transportation engineering, planning and development community in a manner consistent with the purpose of the American Society of Civil Engineers and the Transportation and Development Institute of ASCE and also to provide members with opportunities to expand and share their knowledge and expertise of transportation engineering, planning, construction and development, particularly as it relates to the unique environment of the Orange County Branch area.
The T&DI hosts technical lectures, specialty seminars, tours and other events to give our members the opportunity to interact with other professionals in the transportation and development fields of civil engineering and to provide continuing education events that are relevant to T&DI members. We hope you will come out and participate in our Institute and work with us to build a strong organization.