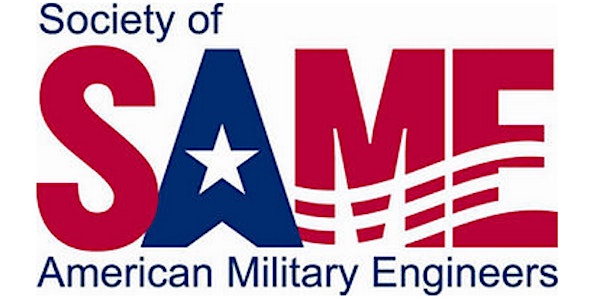 Oct SAME Virtual Meeting 2021
Join us for our monthly meeting virtually on Microsoft Teams. There is no cost for the event but a charitable donation is appreciated.
Refund Policy
Contact the organizer to request a refund.
Eventbrite's fee is nonrefundable.
About this event
LOCATION: VIRTUAL MEETING VIA MICROSOFT TEAMS
**Connection information is included in your registration confirmation and will also be e-mailed to you prior to the event**
Menu: BYOL (Bring Your Own Lunch)
Program: Office of the Future (Office Space After COVID-19 – The New Norm With Remote Workers)
Speaker: Steve Kimball, Esq., LEED AP, Principal, Emersion
Description:
The workplace of the future is an exciting space. As a result of remote work requirements due to the COVID-19 pandemic, more and more companies are realizing that employees can be highly productive at home or other secondary locations.
The offices we return to with a hybrid work model will most likely flip the norm of more desks to shared spaces. We will see reduced capacity for individual desks and offices, but increased spaces for meetings, collaboration, creative brainstorming, and training. Flexible design and common areas will be key, and thoughtful detail throughout will reinforce company culture and brand.
As we all venture into the work environment of the future, flexibility in workplace design will be critical to accommodate a variety of hybrid work schedules. However, bringing together the best in office and remote work have to offer, companies can find a new level of productivity, well-being and employee recruitment and retention.
Find out more about this new approach and new norm with our speaker, Steve Kimball, a Market Leader at Emersion DESIGN LLC. Emersion DESIGN, located in Cincinnati, OH is a collaborative architecture, interior design, planning, structural engineering and sustainable design firm driven by a passion for exceptional designs that advance clients and society.
This is a virtual event that will be held on Microsoft Teams.
In lieu of a registration fee, please consider a voluntary donation to the Food Bank of Dayton to support those impacted by COViD-19 or one of our regularly supported charitable organizations. Learn more about the Foodbank mission at https://thefoodbankdayton.org/
-----------------------------------------------------------------
Contact Teri French, (937) 255-5654 X3549, Teri.French@afit.edu with any questions.