Description
FUNDING YOUR STARTUP: FROM SEED TO GROWTH, FROM SERIES A TO SERIES C. JOIN US FOR THREE FAST PACED PANELS & NETWORKING!


---

Enjoy Libations from Tito's Vodka, Maison Marcel Wine & Backward Flag Brewing Co, plus food & neworking. Special thanks to LinkedIn for supporting this very special Bunker Brews.


---

Our OCTOBER BUNKER BREWS is packed with networking opportunities, high caliber Angels and Venture Capitalists, moderators from Forbes, INC, and more.
There has been an important surge in Venture Capital available startups at all stages. From seed to growth, from Series A to Series C. This increase in capital has been accompanied by the creation and development of alternative financing vehicles such as crowdfunding, investment syndicates and new and fresh Venture Capital firms that bring different approaches to the market. We have three exciting panels, each with three angels/venture capitalists, who will share insights into funding your startups, and help you understand the nuances so you can pave the way to greater success!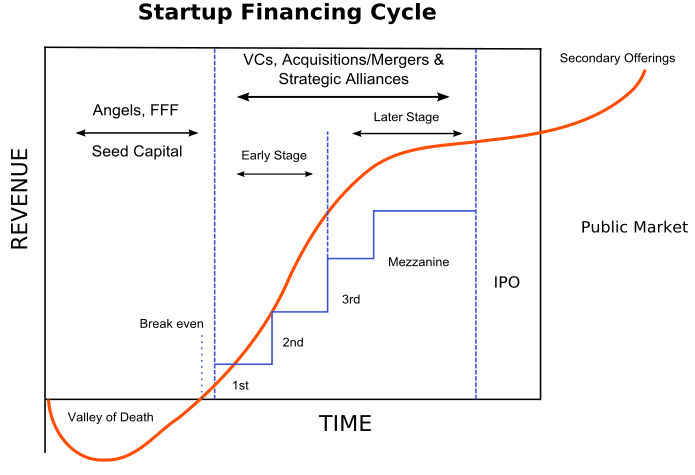 PANEL & MODERATORS
Please check back for our full lineup, to be updated this week.


ABOUT BUNKER LABS
Bunker Labs—a national non-profit—was created by military veterans for veterans, to support the journey of starting a business: from the idea stage—where active-duty service members are thinking about what to do post-service—to the growth stage of successful companies looking to hire, raise capital, and expand into new markets. 25% of transitioning service members want to start a business and they need places inside their community where they can connect with the people, resources, and support they need to start and grow their businesses. Bunker Labs' network is designed to fill that space.
This event is in association with Bunker Brews, our monthly meetup where the Bunker Labs community — veterans, military spouses, and civilians alike — can network with subject-matter experts, investors, thought leaders, and more to create a robust environment for business growth and development.