Description
THIS TRAIN IS SOLD OUT!
Thank you for your support!

The Rochester & Genesee Valley Railroad Museum will be operating a series of Fall Foliage Excursions with the cooperation of the Livonia, Avon & Lakeville Railroad between Lakeville and Industry, New York. Ride in the museum's reconditioned Budd streamlined coaches built in 1941 for the New York Central's "Empire State Express" hauled by vintage Alco Century diesel locomotives provided by the LA&L. This is your opportunity to take a "rare mileage" trip over the rails of the freight-only LA&L and enjoy a beautiful fall foliage tour!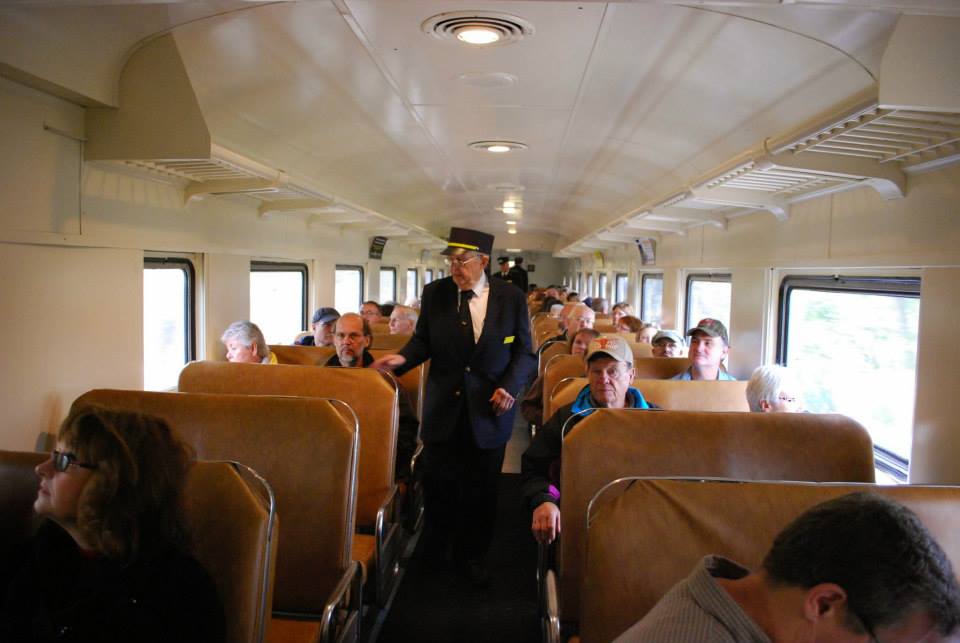 Trains will depart from the Conesus Lake Sportsman's Club in Lakeville. Enjoy an hour-and-forty-five minute round trip through the beautiful Genesee Valley country between Lakeville and Industry. Plenty of free parking at Conesus Lake Sportsman Club in Lakeville. All trains run as round trip with no intermediate stops. Refreshments and restrooms are available at Lakeville and on board the train.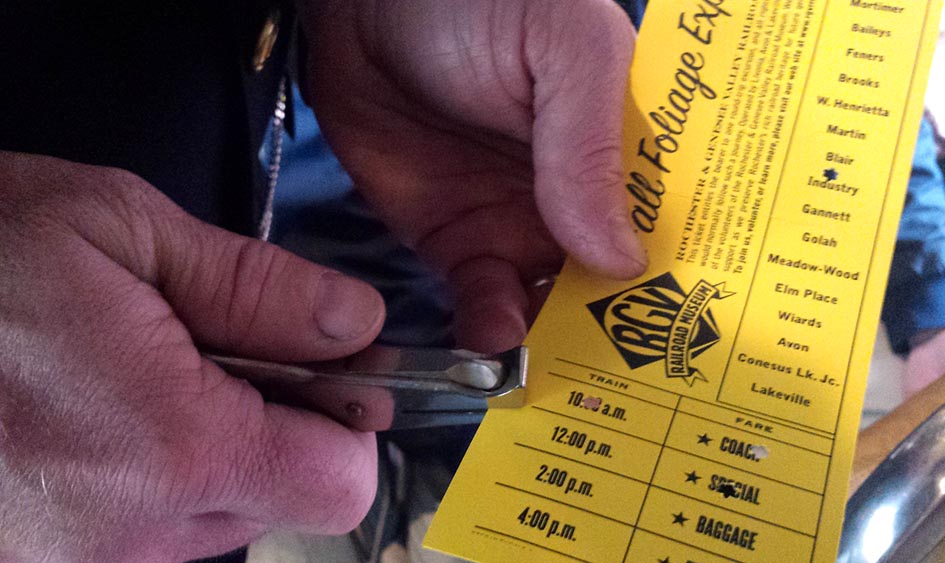 Due to the vintage nature of our 1941 passenger coaches, train rides are not wheelchair accessible. If you have mobility issues, we are happy to assist with boarding upon request.

Trains depart Lakeville, N.Y.
at 9:30 a.m., 12:00 p.m., and 2:30 p.m.

Adults $25.00 - Youth (4-17)/Seniors (65+) $20.00
Children Age 3 and under ride free and do not require a ticket as long as they are riding on a lap and not taking up a seat.
Board all trains at
Conesus Lake Sportsman Club
5881 Stone Hill Road
Lakeville, NY, 14480
FAQs
What are my parking options?
Plenty of free parking at the train terminal provided by Conesus Lake Sportsmens Club, 5881 Stone Hill Road, Lakeville, NY, 14480.

Can I bring coolers or alcohol on board the train?
You may bring refreshements for your own consumption, but coolers and alcohol are prohibited from the train.

Can I bring my dog/pets?

For the comfort and safety of our passengers, we ask that you leave all pets at home.