OCT 24th: Resilient CT! Workshop & Toolkit: Network, Exhibits, Speakers

Thursday, October 24, 2013 from 8:30 AM to 12:30 PM (EDT)
Event Details

Resilient CT! Workshop & Toolkit

You are cordially invited to attend the second in a series of workshops intended for municipal and community leaders throughout Connecticut that provide turnkey solutions that address municipal challenges, while providing economic and environmental protection.


The Resilient CT! Workshop & Toolkit features:
S

pecial guests, featured panel, and great speakers!

Lean about the benefits of having a co-generation plant

Key building blocks that all communities should have in place

How your municipality can be better prepared for and recover from disasters. 

Find out how your municipality can get paid to recycle. 

Engage your community in an Energy Challenge, and learn how food waste is being turned into compost. 

Enjoy refreshments, light fare, networking and exhibits.

Learn about Fairfield University's sustainable community center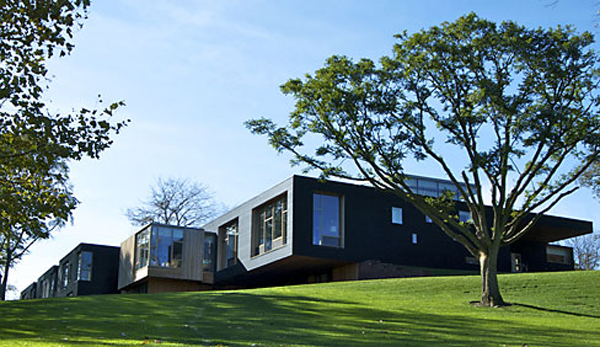 Fairfield University's Jesuit Community Center. AIA "Top Ten House" in the Country.
SCHEDULE OF EVENTS


8:30am - 9:00am
Registration, Networking, Exhibits Open, Refreshments
CT Department of Energy and Environmental Protection
9:00am - 9:25am
Opening Remarks
David Downie, Ph. D.
Director of Environmental Studies &
Associate Professor of Politics
Fairfield University
First Selectman Mike Tetreau
Town of Fairfield
9:30am - 10:30am 
Session I
Find Out Why Your Community Would Financially Benefit 
From A Co-Generation Plant
Featured Speakers: 
William Leahy
Chief Operating Officer & Director
The Institute of Sustainable Energy
 David W. Frassinelli
Associate Vice President for Facilities Management
Fairfield University 
10:30am - 10:40am  
Resilient CT! Toolkit:
Presented by


Frank Kuchinski


 

 
10:40am - 11:15am
Networking, Exhibits Open, Refreshments
11:15am - 12:15pm
Session II
Panel Discussion
Learn the Key Elements to Help Your Community 
Recover Quickly From a Disaster
Moderator:
CT Department of Energy and Environmental Protection
Connecticut Department of Emergency Services and Public Protection
Stamford Citizens Response Team
Fire Department & Emergency Management
12:15pm - 12:45pm
Networking, Exhibits Open, Refreshments
WHY SHOULD I ATTEND?
Workshop Benefits


1.)
 Find out if a 
co-generation plant is right for your community or institution.
2.) Share your community's success stories with others and be a part of the Resilient CT! Toolkit. The Toolkit is shared with all workshop attendees. 

To be included in the Toolkit, send your community's success story to daphne@resilientct.org
3.) Receive a complimentary, easy to use, EPA award winning tool that residents of your community can use to answer the question, "How Green is My Town" and tools to help make your community greener right away.
4.) Find out how your town can make money by using single-stream recycling.
5.) Learn how your community can engage in an "Energy Challenge" where residents can save 10% - 20% on their electricity bill.
6.) Learn about Fairfield University's Jesuit Community Center - named a "Top Ten House" by American Institute of Architects. 
7.) Find out the latest on disaster preparedness and measures your town can take to recover quickly.  
8.) Learn about easy ways to get your community involved and connected to each other.
9.) Free promotion and visibility for you and for your community's projects and initiatives. 
10.) Find out about new technologies that are modernizing and improving our communities.
11.) Learn about products and services that will improve quality of life and save your community money.
12.) Network with top community and municipal leaders to learn what is new and discover best practices and projects that are working well.

13.) Take advantage of the complimentary offer to be featured on your GreenTowns community network with your photo and quote. Check out the Norwalk Network. 
14.) Receive the Resilient CT! Toolkit.
Resilient CT! Toolkit Exhibitors:
Products & services that benefit your community.
NORESCO
New England Smart Energy
Winters Bros.
GreenTowns
Live Green Connecticut!
Sustainable America
Community Energy
Citizen's Emergency Response Team
SPECIAL THANKS
Event Staff

Kurt Anderson, Master of Ceremonies
Alexander Long, Student Relations
Evan Richardson, Municipal Outreach
Kirsten Yerger, Community Outreach
Matt Zeccola, Customer Relations & Logistics Director

When & Where

Fairfield University
1073 N Benson Rd
Fairfield, CT 06824


Thursday, October 24, 2013 from 8:30 AM to 12:30 PM (EDT)
Add to my calendar
Organizer
Daphne Dixon, Founder and CEO, Smart Town Network
Sharing information locally, regionally and nationally and supporting local action.
OCT 24th: Resilient CT! Workshop & Toolkit: Network, Exhibits, Speakers