Description
Name: Business & Workforce Development Committee
Date: October 17, 2017
Time: 4:00 PM - 5:00 PM PDT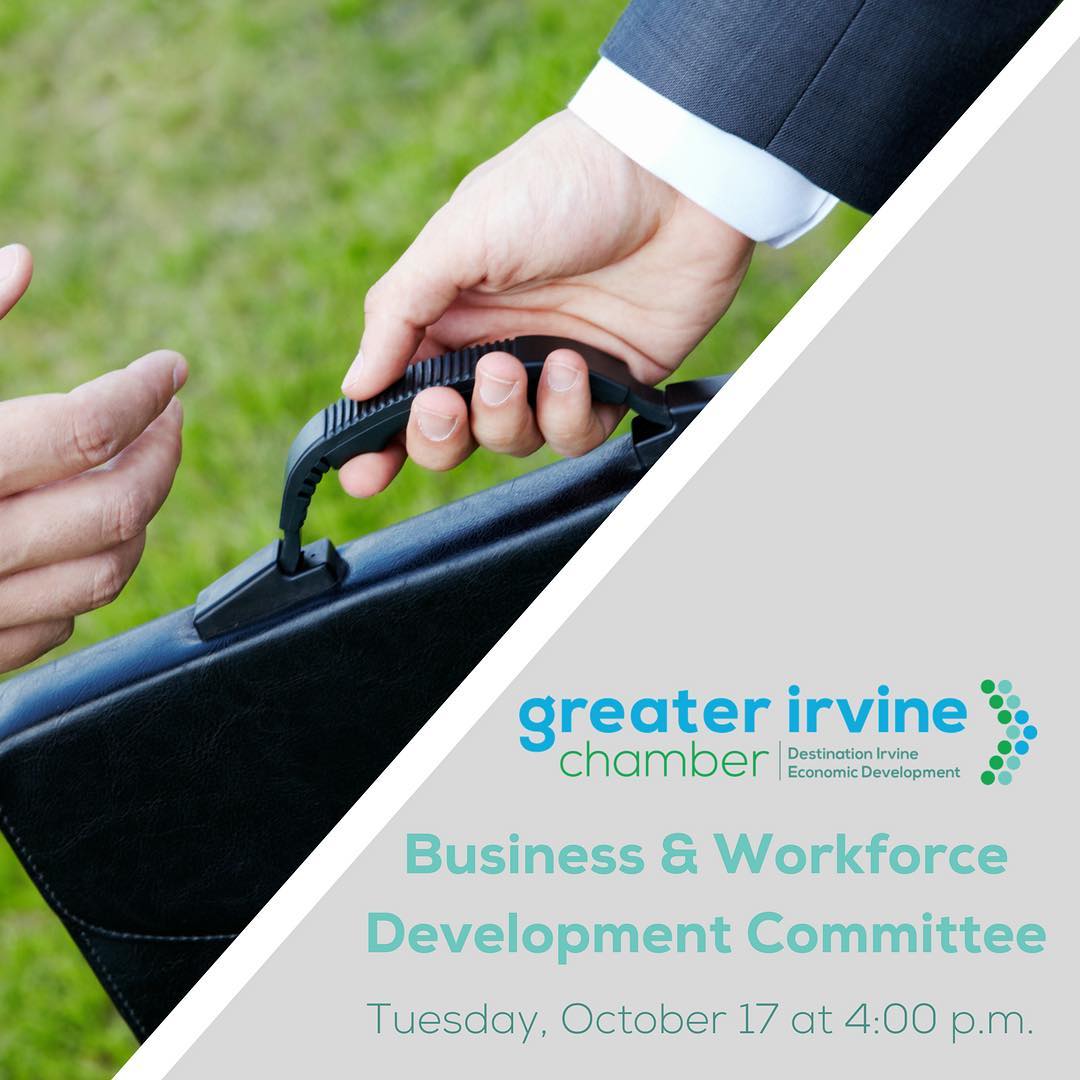 Event Description: Business & Workforce Development Committee

Members of the Greater Irvine Chamber are taking a pro-active role in better preparing our workforce for the future and its 21st century jobs. We need your perspective, networks and connections to develop and implement the most effective strategies.
Join us for a solutions-oriented discussion and strategy meeting. Topics include:
7 Critical Skills for the Jobs of the Future
The Future of Work – all committee members are asked to come prepared with options and ideas about how/what impact the B&WD Committee can have in this area and what role a new Task Force can play to advance these ideas?

Ready to Rally? Join your fellow members on October 25 for our award-winning business retention and outreach day. Meeting attendees will learn more about the life science businesses we are going to call on.

Help plan Irvine Career Discovery Day! Let's strategize about how we are going to inform our young people about Irvine's job opportunities.
And so much more!