This is a hands on live model Sunlights Balayage Painting Class Each Person will have a live model don't miss out on this great opportunity
About this event
This is a 7 hour class with hands with LIVE MODEL painting, its an interactive class with Wayne Giles that will cover learning how to paint seamless beautiful Balayage with Wayne's Lightener of choice Sunlights Balayage by Candy Shaw . This class is for beginners and advanced students we will cover Balayage highlighting and low lighting , how to Balayage with gray hair coverage , we will cover how to transition for your clients foils to Balayage, Wayne will also cover The importance of correct saturation and riding the ridge of the hair to create a seamless color and placement And many more tips for you to take back to the salon and began painting with confidence .
Seating is limited to 5 so that everyone gets the hands-on education that you need.
We will start the class at 9:00am until 12:00 with everyone participating in a hands on where Wayne will paint a mannequin with you or a live model and demonstrate the different painting techniques that you will learn also go over tips and tricks that you can carry back to the salon answering any and all questions that you may have .
from 12:00-12:30 we will break for lunch that is supplied .
From 12:30 until 4:00 Each student a live model that we provide.
Sometimes we run a little over our designated stop time it honestly just depends on the student and the model so plan accordingly for your travel so that you won't be missing any part of the class.
*Tickets for the class are $500.00 per stylist . To hold your spot in class a *nonrefundable DEPOSIT of $250.00 * can be made by purchasing your ticket here,
a link then will be emailed to you with the final payment of $250.00 and must be completed no less than 21 days prior to the class .
This is a fantastic class opportunity and I can't wait to see you in October ❗️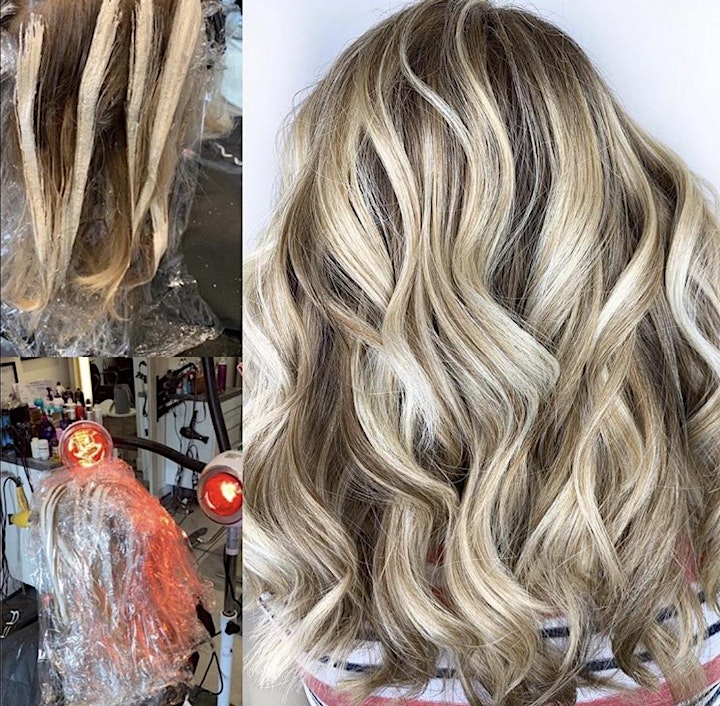 Organizer of Oct 18th Hands on Sunlights Balayage Class $250.00 NON REFUNDABLE DEPOSIT