Description
Surprise! Virginia's sleepy solar market recently woke up with a Bang. Both Virginia Electric Power Co (Dominion) and Old Dominion Electric Coop issued RFPs. Dominion wants to build the 20MW Remington facility in Fauquier County. Sadly, last year Virginia deployed 0.6 mega Watts – less than two-tenths of a percent of our neighbor North Carolina . 2015 ain't 2014 that is for sure. Come see how red and blue policies are creating a purple consensus on solar, renewable and clean advanced energy, in general.
PEDC is a hosting a remarkable panel - a Democrat, a Republican and businessman that all agree that solar and renewable energy can generate significant growth in Virginia. The esteemed panel will feature:
- Angela Navarro, Deputy Secretary of Natural Resources
- Randy Minchew, Virginia House of Delegates Member
- Francis Hodsoll, President E&E Frontiers LLC
We invite all energy, efficiency and sustainability professionals (entrepreneurs, funders and policy pros) to wear purple to show that solar is not a red state or a blue state kind of issue. Solar is a topic on we can mix and mingle, and agree that it just makes sense.
The panel will follow our standard Think n Mingle format: 6 - 6:30 meet and mingle, 6:30 - 7:30 panel, and 7:30 - 8 pizza and drinks. Make sure you thank our pizza sponsor, YouSaveWithSolar.com, and our drinks sponsor - Deloitte - while you are partaking.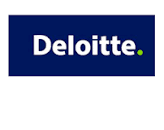 PEDC has ample parking but we encourage all to take Metro to the Silver Line McLean station - we are a 5 minute walk.